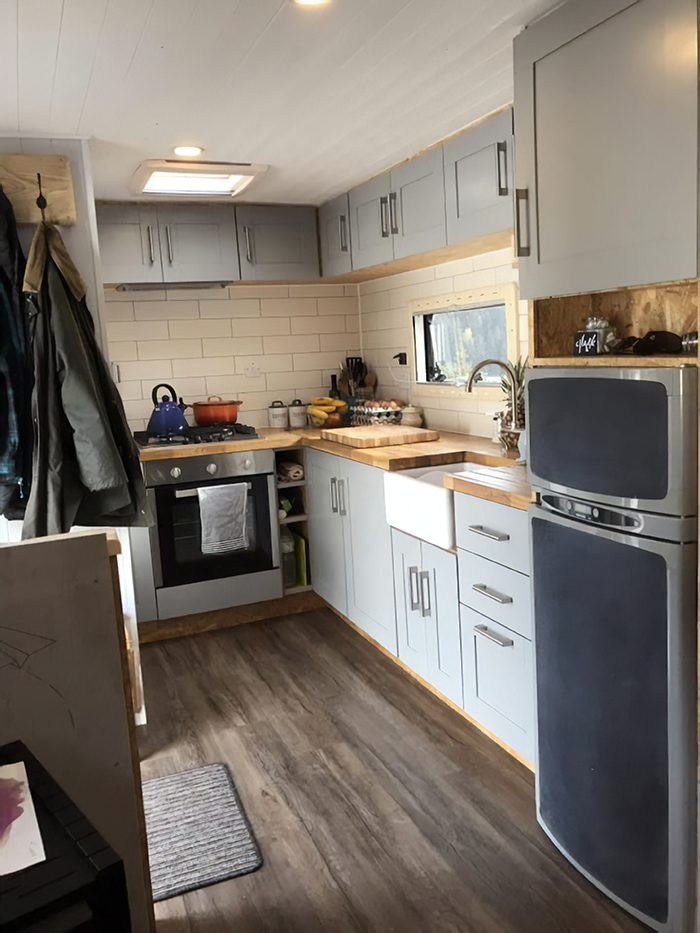 I know what you're thinking - this pair must be on rocket scientist or brain surgeon salaries, or at least be wealthy members of the royal family to afford to have it all. WRONG! With a lot of hard work and £20,000, they managed to transform this old truck into their very own mobile home that's comparable to a brand new apartment.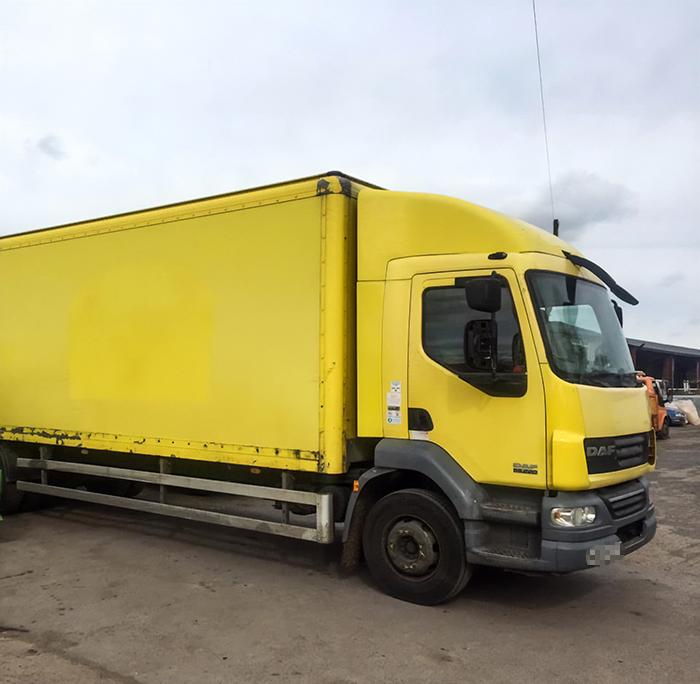 Iona and Martin bought this delivery truck on Ebay for just £3,600, with the intention of using it to travel after turning it into a liveable space. The desire to explore the world is just one of the answers to a question that has been repeatedly posed in recent years - "Why aren't millennials buying homes?"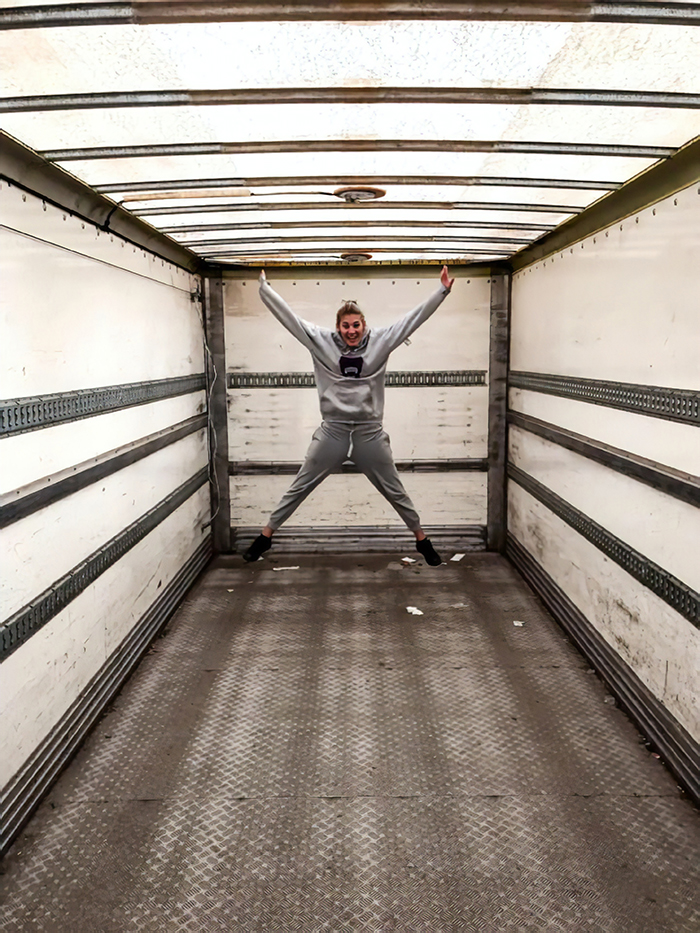 Not only did they fully fit out the interior, but the outside of the truck also got a much-needed upgrade!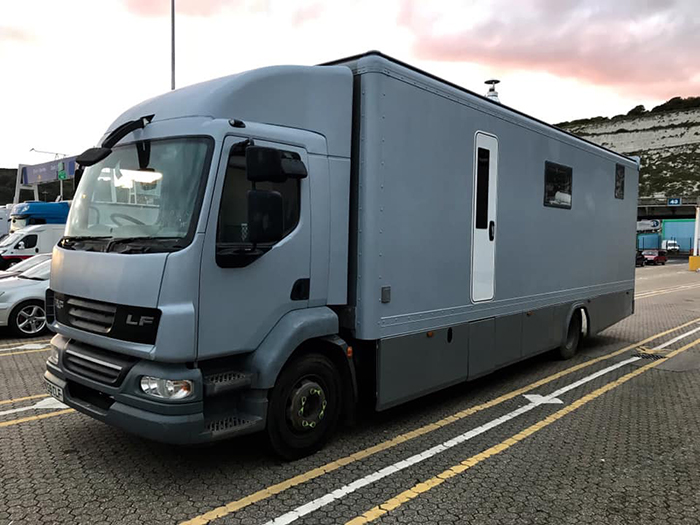 The renovation took 4 months to complete, after the couple worked on it full time, with Martin doing most of the labouring and Iona being in charge of the beautiful interior design.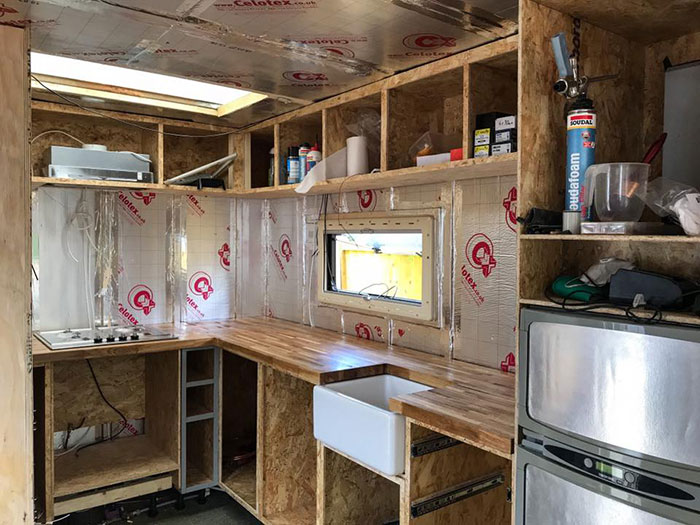 The truck has been fitted out with a fully functional, attractive kitchen with everything they could possibly need.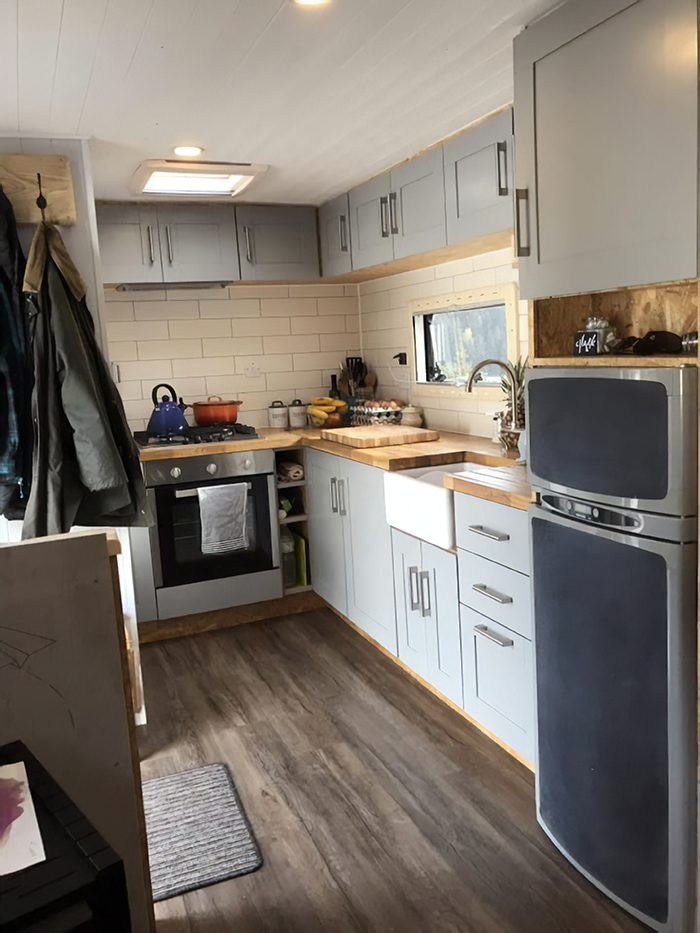 They have plenty of bench space, a stove and oven to prepare their food while travelling. Not only are they saving money on accommodation, but they can cut costs on having to eat out while adventuring through Europe!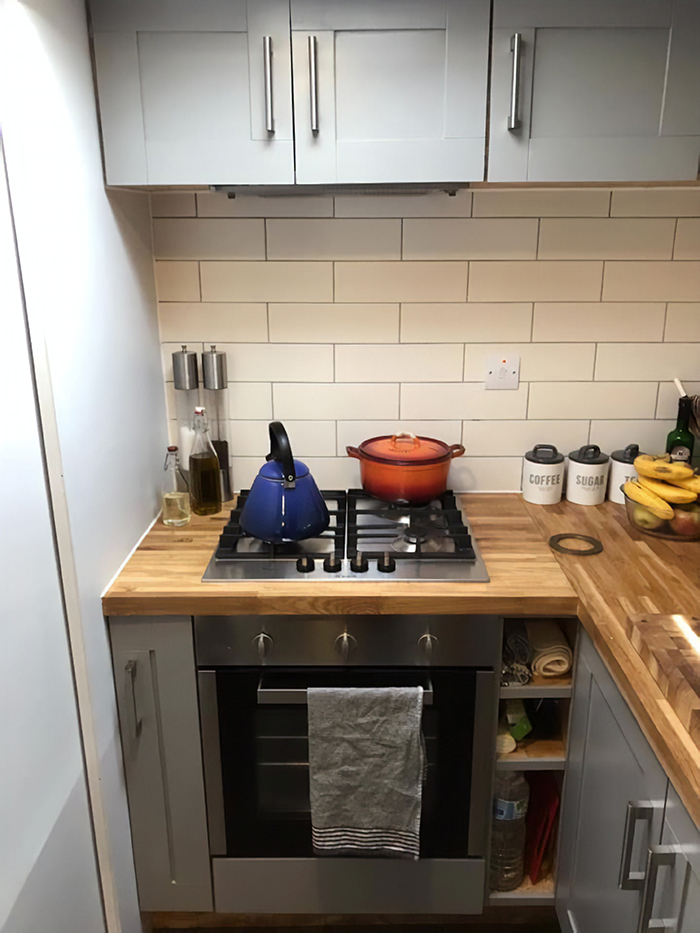 The kitchen is attached to a cute and cosy living area.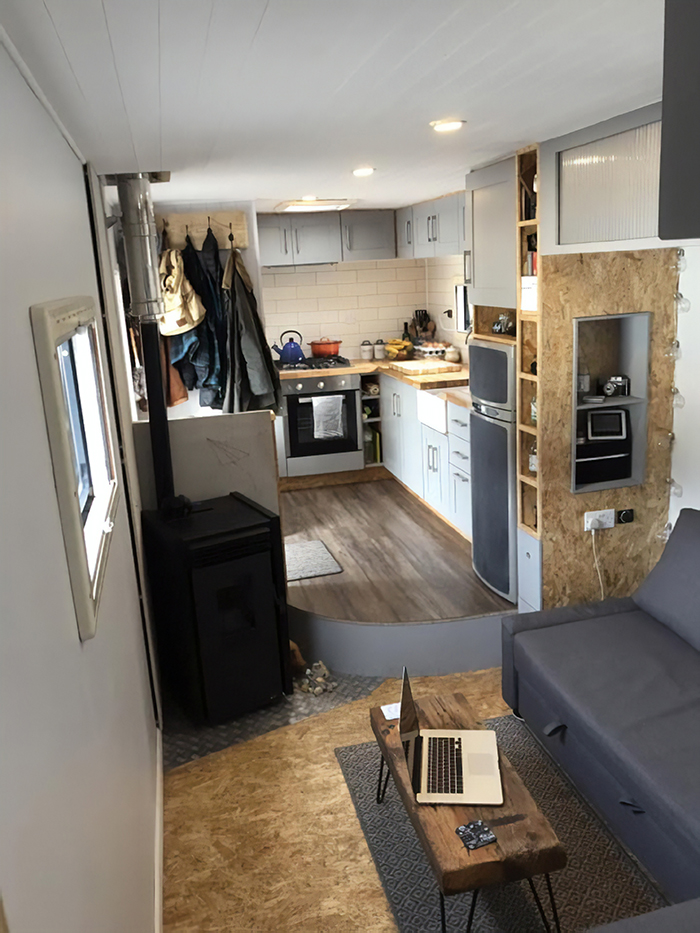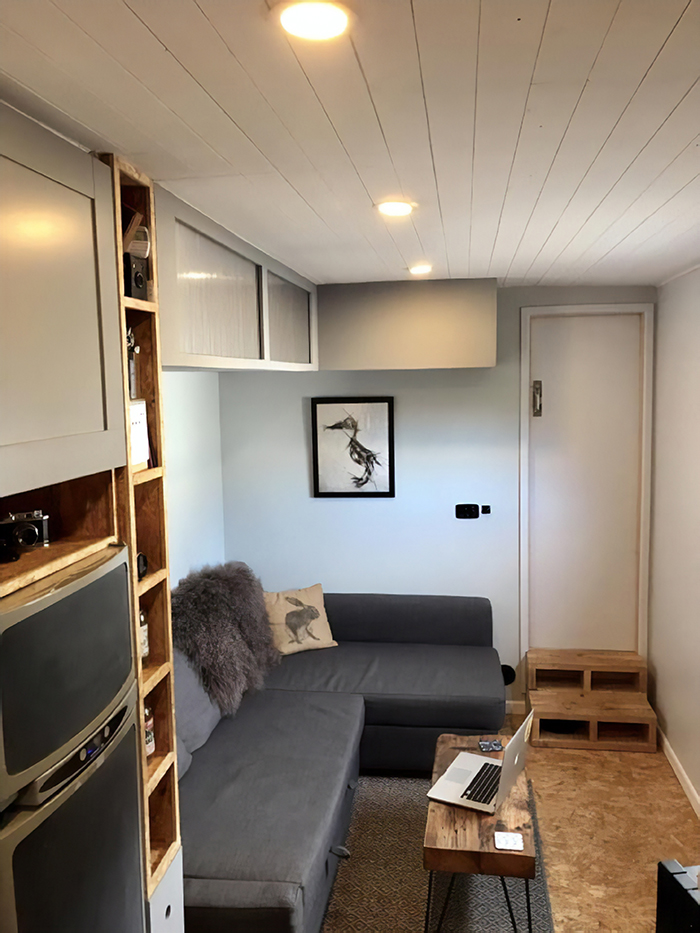 This is separated by a door to an attractive and functional bedroom with a double bed and enough storage for the couple's possessions.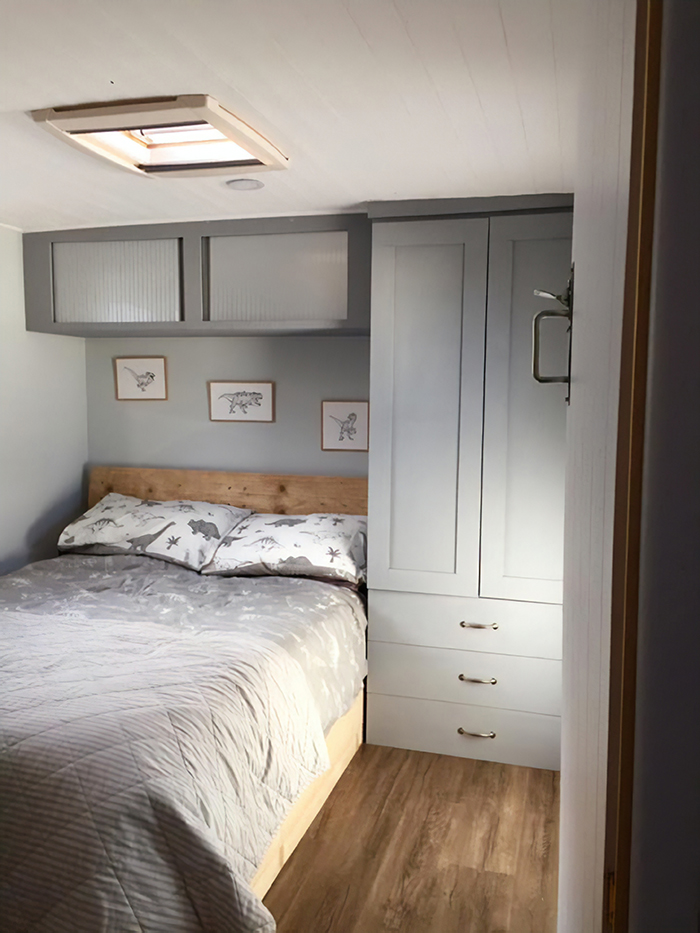 There's even a little bathroom tucked away in the corner - what doesn't this truck have?!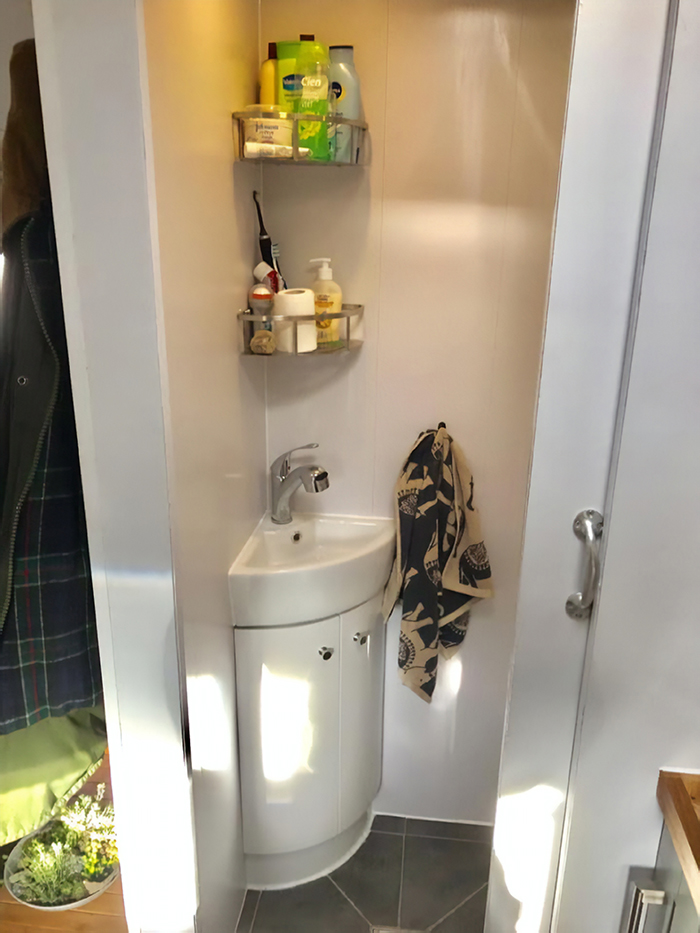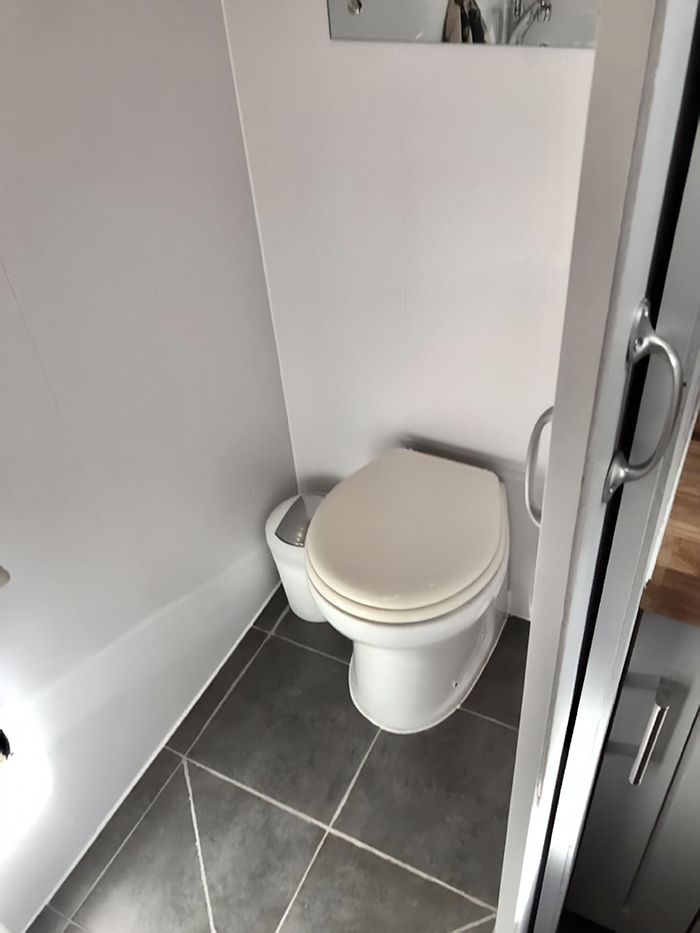 The truck has already made an appearance in France!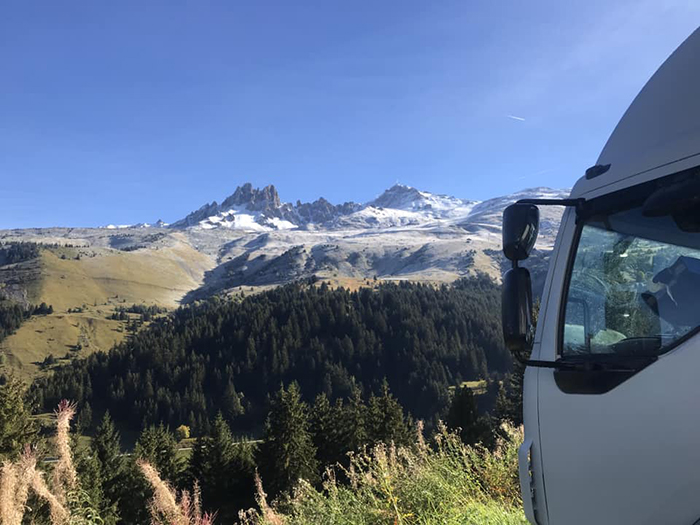 You can see the full makeover here. If you love this transformation, these incredible before and after home renovation photos will blow you away!
Feeling inspired? 
Further reading: 

The tiny home trend is blooming big​
7 affordable airbnbs that will give you wanderlust
How to live a more sustainable lifestyle
How to make a smart property investment