The good news is there are plenty of pet friendly flooring options available and depending on your situation, with a little research and patience, you can get quotes for the best flooring fit for your home.
There are 4 primary factors to consider when choosing your pet friendly flooring type:
Is the floor type scratch resistant?
Is the floor type damage resistant?
Is there enough traction for your pet?
Is your pet comfortable?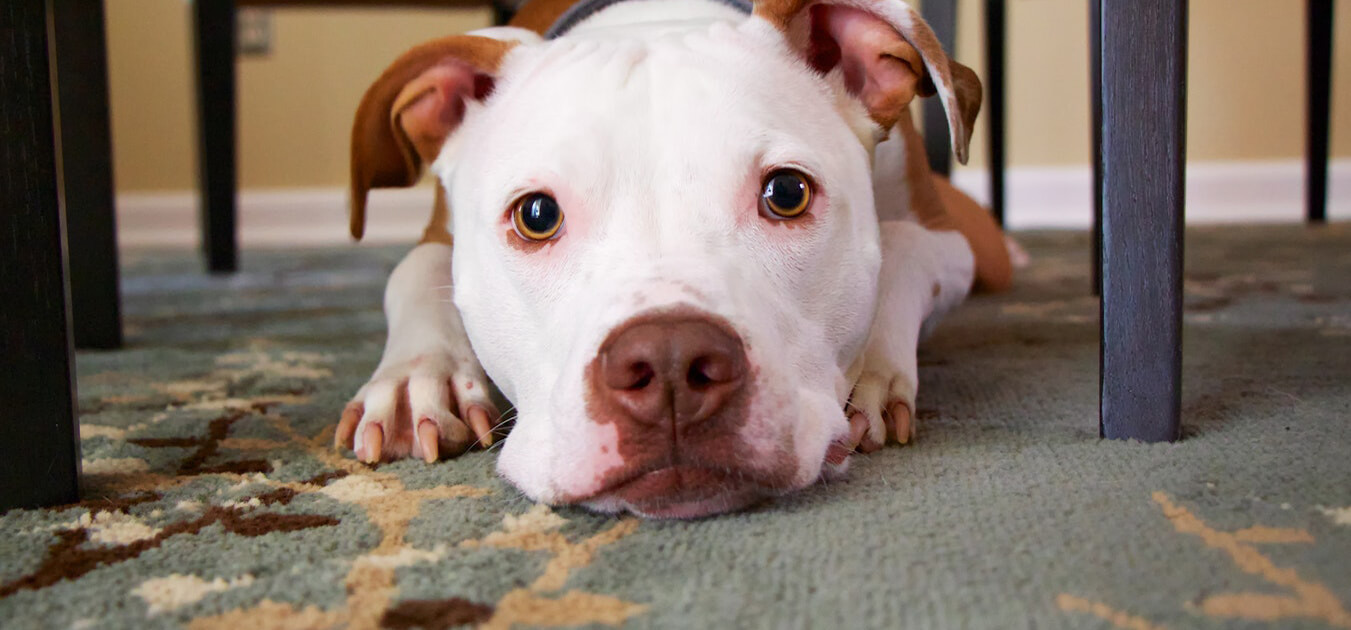 It is important to remember that even though the flooring type may benefit your pet, you need to consider your family as well as your own comfort and wellbeing, after all it's your home too.
Whether you've hired a builder to build your new home or you're renovating your house, choosing the right flooring type for both your pets and your family can be a difficult task without any research.
To make your decision easier, we have listed out the best pet friendly flooring options available as well as explore their pros and cons to help you find the right fit for your home.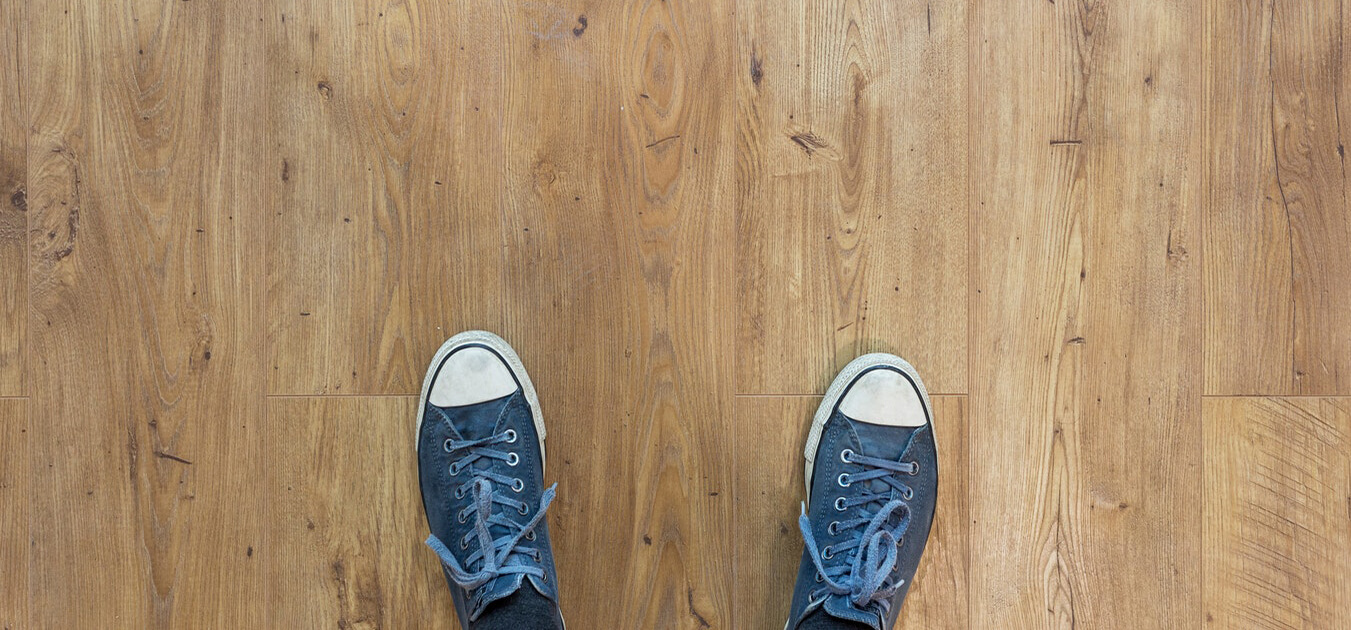 Luxury vinyl flooring

 
Luxury vinyl flooring is arguably the best choice for pet owners. It provides all the aesthetic benefits of natural stone tile or hardwood flooring but at a cheaper price and less maintenance.
Luxury vinyl comes in 2 variations: Luxury Vinyl Planks (LVP) and Luxury Vinyl Tile (LVT).
Pros:
Compared to other flooring types, it is one of the most affordable options that is both durable and versatile.
Vinyl can be cut into any shape and can be installed almost anywhere in your home.
Not only does it provide great traction for your pets, it is also scratch and stain resistant, easy to clean, promotes low levels of allergens, and quiet underfoot.
Vinyl keeps your house cool in summer and warm in winter, its soft nature provides more comfort, and comes in a wide array of designs, style, and colour.
Cons:
The downside to choosing vinyl is that certain designs and colours may fade and become dull over time. Any spills that are left unattended can cause mildew, mould and lifting.
Overall, vinyl ticks all the right boxes for you and your pets to live happily, comfortably and in style.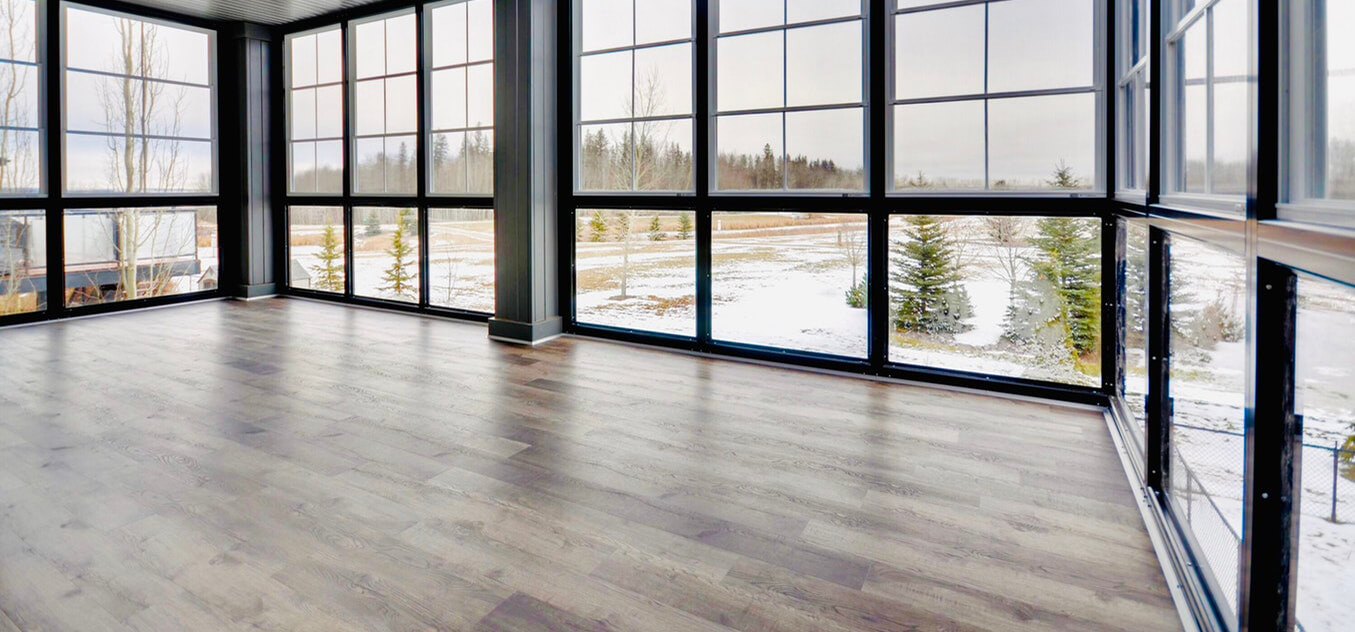 Bamboo flooring

 
Like vinyl, bamboo flooring is another great option if you are looking for a natural wood look flooring with pets.
Pros:
Bamboo wood flooring is a natural and sustainable material that is more scratch and stain resistant than traditional hardwood, is easy to clean and is low maintenance.
Its highly durable nature means it can withstand your pet's claws, is more resistant to wear and tear, and is environmentally friendly.
Any pet accidents or water spills are extremely easy to clean up and won't damage the floor if cleaned up quickly and properly.
Bamboo flooring also provides a warm place for your pet to relax on during winter and to keep cool on during summer.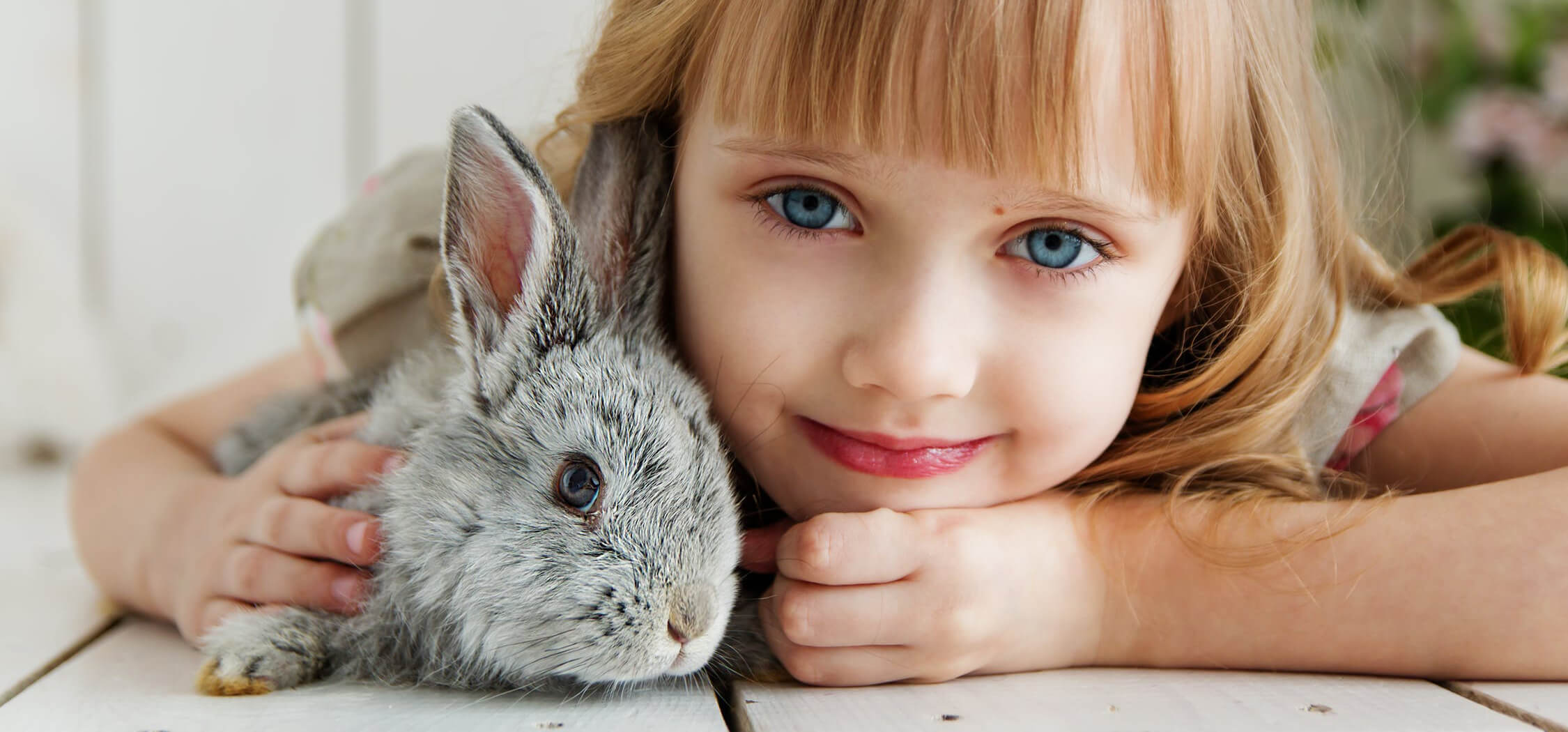 It is important to note that there are a few variations of bamboo available. Make sure to choose one with a high hardness rating according to the Janka scale, such as strand woven bamboo floors.
Cons:
The downsides of bamboo flooring can include darker finishes are more susceptible to water damage and scratches, and can be more expensive depending on the brand and type chosen.
Overall, if you're after a wood look finish that is pet friendly, durable, and low maintenance then bamboo is the right fit for you.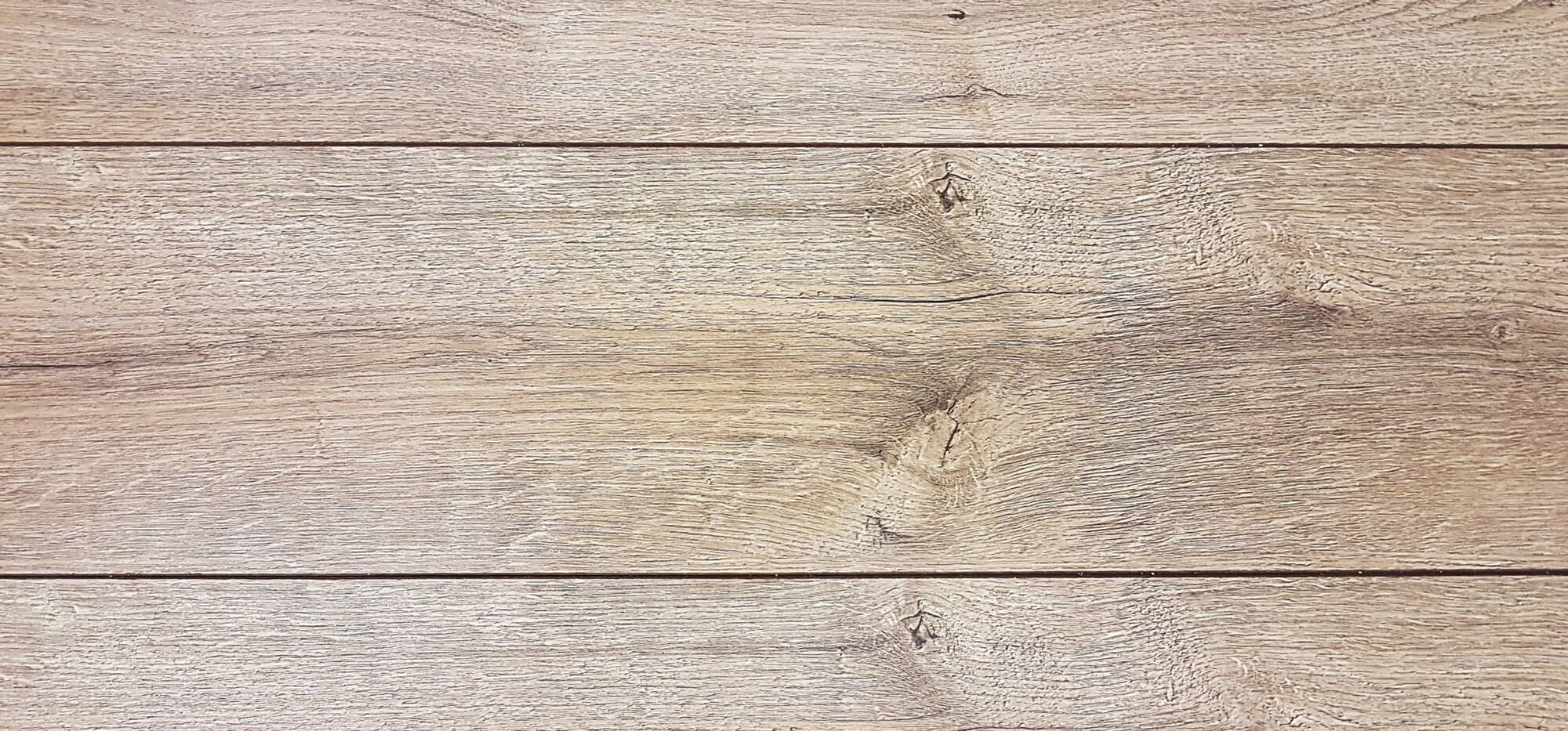 Cork flooring

 
Similar to bamboo, cork flooring is an excellent choice for pet owners who are seeking that wood finish.
Pros:
One of the biggest benefits to cork flooring is that it is a natural antimicrobial material. What does this mean? This means that any spills or pet accidents that happen on the floor are less likely to lead to the growth of mould, bacteria and other harmful allergens.
Another huge benefit of cork flooring is the ability to absorb the sounds made from your pet's claws clicking and clacking every time they touch the floor.
Cork is also water and scratch resistant, requires very little maintenance and is soft underfoot. However, it is important to note that its scratch resistance doesn't mean it's indestructible and will still require you to maintain your pet's claws.
Cons:
The downside of cork flooring includes discolouring from exposure to sunlight, surface can be damaged from sharp nails, and is not suitable for rooms where heavy furniture is placed as it can indent the floor permanently.
If you are seeking that hardwood aesthetic that is relatively 'pet-proof', provides natural warmth all year round, and is resistant to microbes then cork flooring is for you.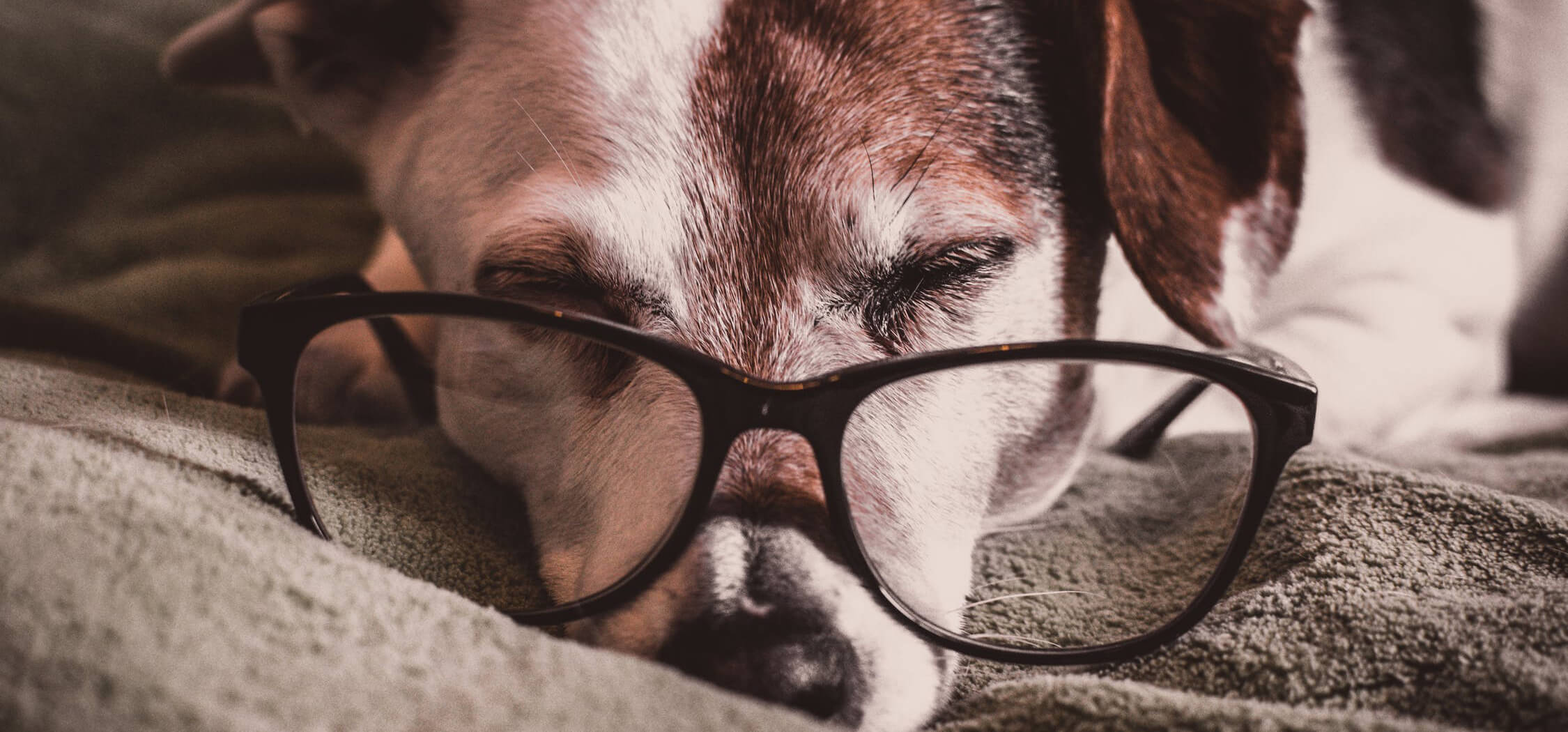 Hardwood flooring

 
If you have a keen eye for the classic and timeless look of hardwood flooring then you're in luck.
Hardwood is one of the most pet friendly types of flooring available when it comes to comfort, but unfortunately is prone to stains and water damage.
It all heavily depends on the type of hardwood you have chosen and you generally want to go with more harder woods including oak, cherry, maple, hickory, mahogany, sycamore and bamboo.
The harder the wood, the more resistant it is to scratches, but also more expensive!
Generally, it is recommended by manufacturers that hardwood floors and dogs don't mix, especially larger breeds, who tend to wreak havoc in the long run.
That's why it's important to make sure that there are at least 8 to 9 layers of finish applied to prolong the life of your hardwood. Urethane is generally used to improve on scratch and stain resistance.
Pros:
One of the major benefits of solid hardwood flooring is the ability to re-sand and refinish any damaged areas. Its smoothness also makes it very easy to vacuum and sweep any loose pet furs laying about.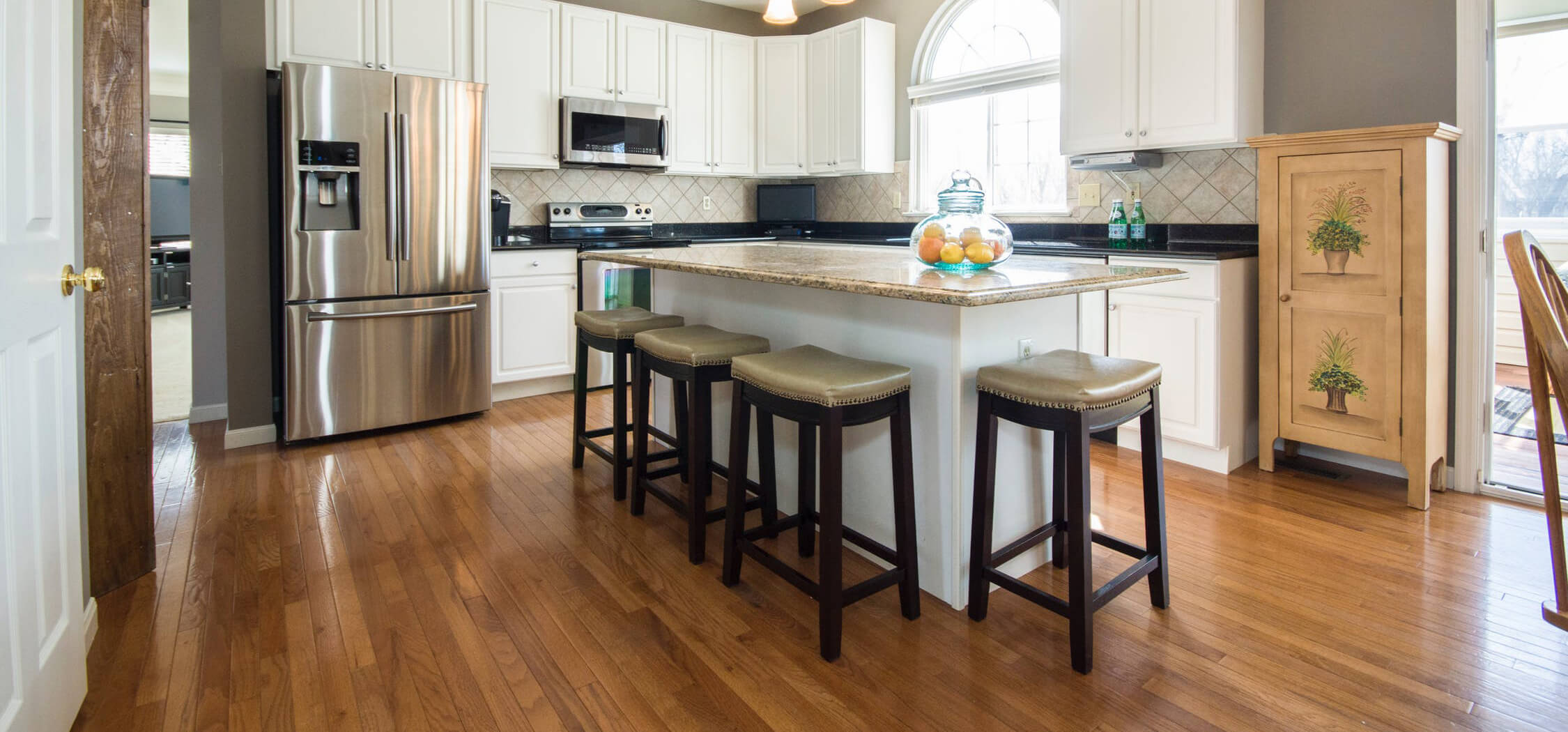 That being said, hardwood flooring is not the best fit for everyone.
Cons:
Firstly, its extremely expensive.
Secondly, it is prone to stain and water damage, this can be an issue for your pet's water bowl.
Thirdly, urine can stain and discolour wooden floors, creating bad odors which can be extremely hard to remove if any urine has leaked through the cracks.
As mesmerising as hardwood flooring can be, it does come at a cost but if you're prepared to pay extra then it is the perfect pet friendly flooring option for you.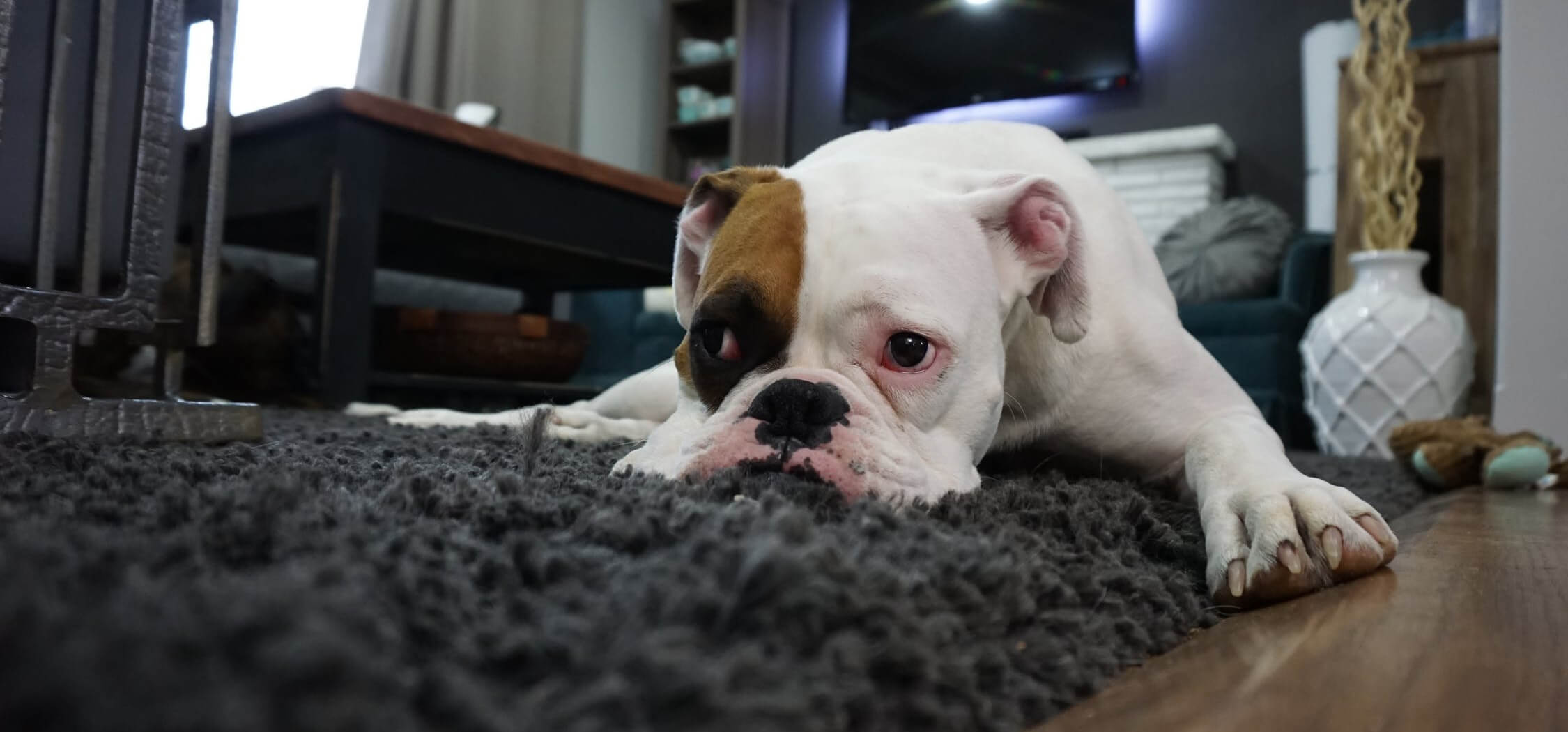 Carpet or carpet tiles

 
Pros:
Carpet flooring is perhaps loved by everyone including your pets, especially dogs. It's warm, soft and cozy, providing the perfect relaxation spot for all your pets. It also has great traction.
Specialised pet-friendly carpet that has a protective and breathable barrier that prevents stains from penetrating the padding and subfloor which reduces odours.
Unlike standard carpet, pet carpet uses lower piles, which means your pets claws won't get stuck, pet fur doesn't build up and is released, and allows for use of hydrogen peroxide based cleaners.
If you have opted for carpet tiles, you can simply remove and replace the single tile if you aren't able to remedy the damage.
Despite being one of the most comfortable types of flooring and pet friendly, it's also the least 'pet-proofed' option.
What does this mean?
Cons:
Carpets are highly prone to stains, are difficult to clean, and has high visibility to wear and tear.
Trapped stains, spills and urine can cause major odour problems if they aren't cleaned up immediately, and can be quite hard to completely remove.
At the end of the day, carpet is carpet and no matter how hard you try to keep it clean, the cracks will eventually appear. There are a number of tips and tricks for fixing carpet problems.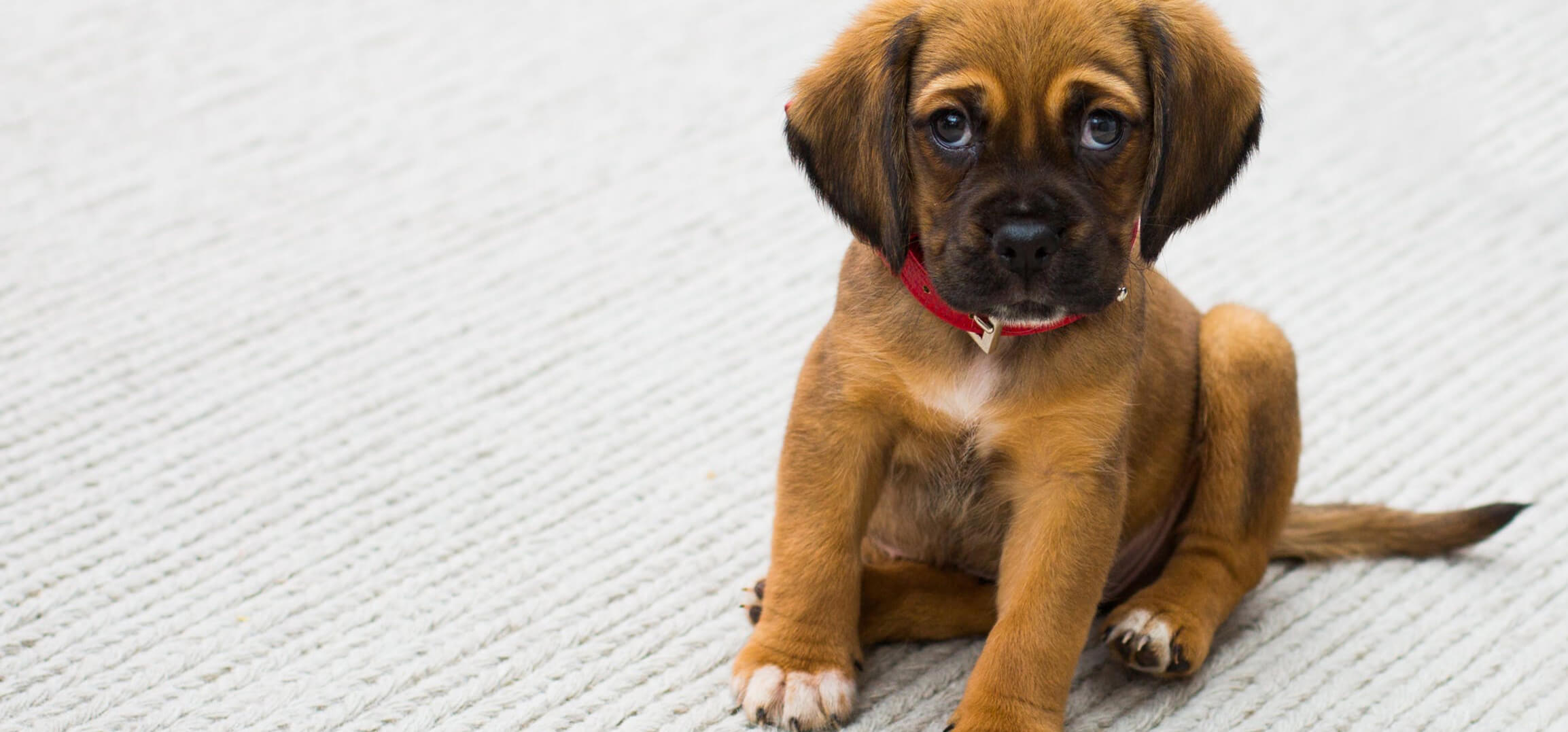 Stone tile

 
Stone tiles is arguably the best and most ideal flooring type that is built to withstand anything your pet dishes out. Even if you don't wish to tile your whole home, they are a great option for your next kitchen renovation or bathroom renovation.
Pros:
It's extremely durable, scratch and stain resistant, and is easy to clean.
From cheeky puppies getting potty-trained, to larger dogs with sharp claws, stone tiles is the most robust flooring type available.
Cons:
Not quite as comfortable as other options. If you have chosen or have stone tiles, make sure to lay down a nice rug and a pet bed for your furry friend to relax on. You can even go as far as installing a radiant heating system underneath your tile or flooring.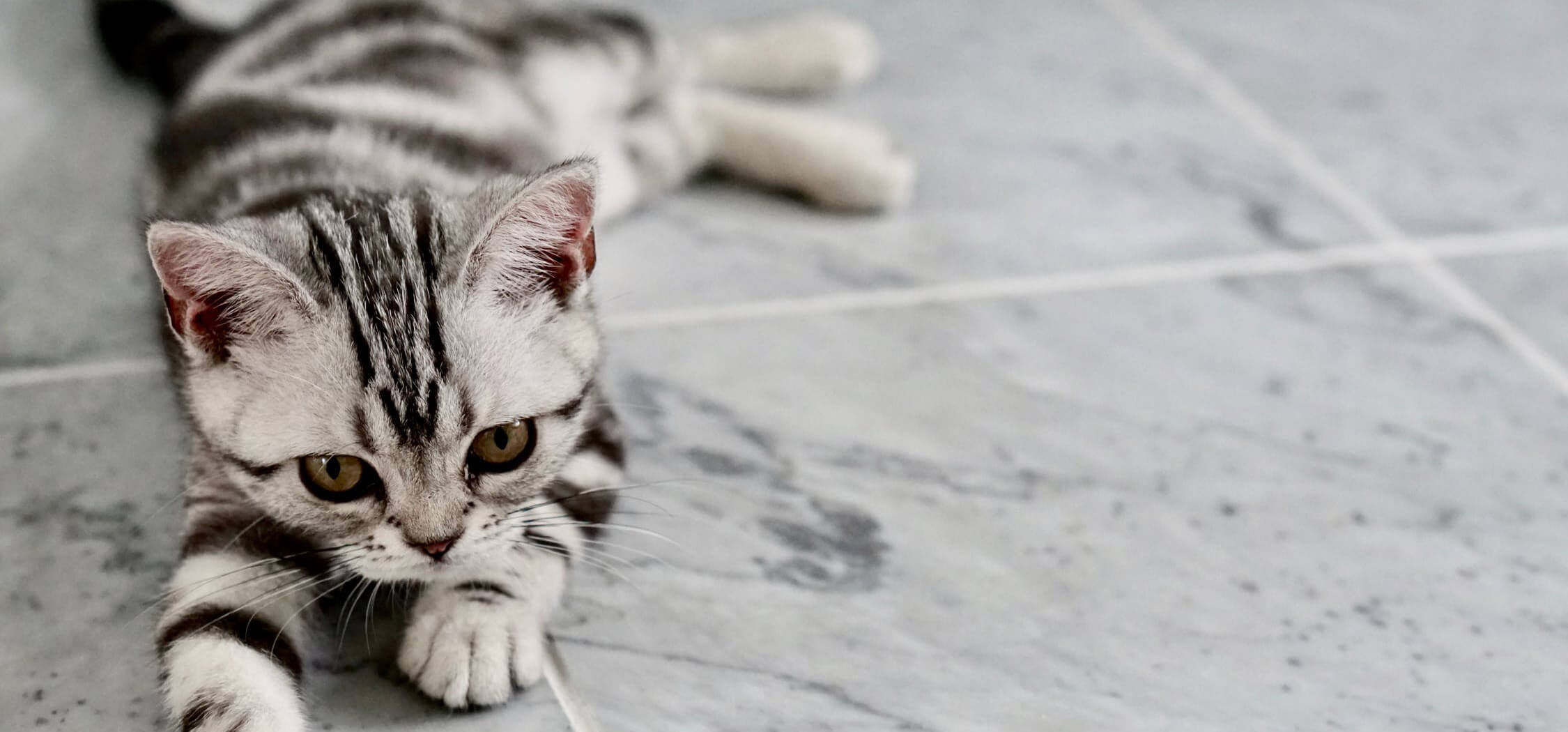 Jupps Floor Coverings has a wide range of floorings for Western Australian homes and businesses. Their team can direct you to the product that will suit your requirements and professionally install it.  
 Find a local Flooring specialist 
Further reading:
7 ways to transform your rental bathroom on a budget
Decorative concrete vs pavers: the pros and cons
7 tips for renovating your bathroom
How much does concrete polishing cost? | 2019 cost guide