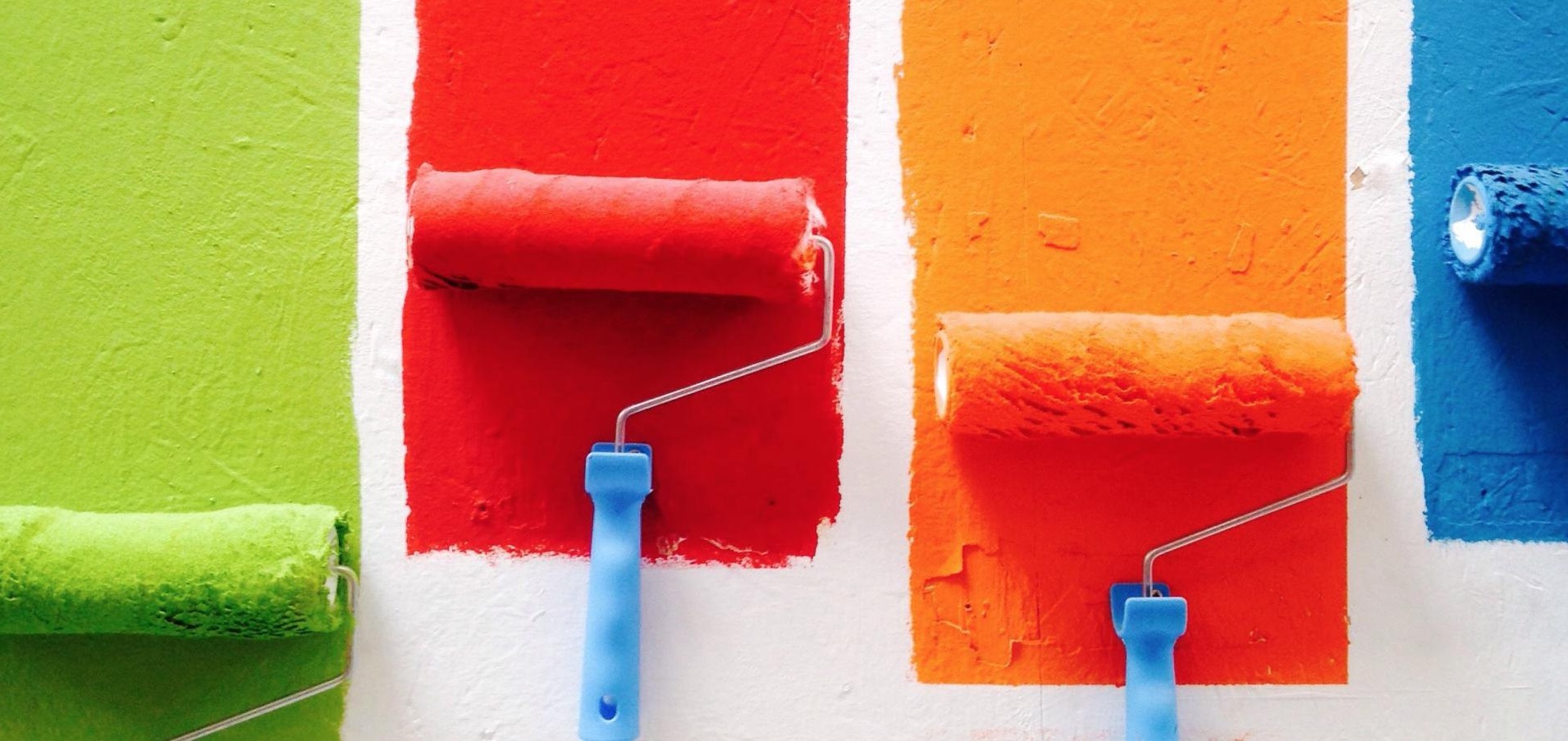 Costs to Paint a House
Well firstly, what part of the home are you painting? The exterior, the roof, the interior, one room or the whole house? The cost of your paint service will depend on said factors, the materials you use, the size of the job and the individual painter's fees. 
Hire a House Painter
When it comes to finding a house painter we have you covered with our directory listings and New Quote Compare App.
Average Cost to Paint a House 
Service can provide the following estimates on what you can expect to pay in Australia to paint a house (both interior and exterior); 
Avg Cost to Paint a House based on Storeys
1 Storey House
1,000 square feet (1 storey): $2,500-$6,000 
2 Storey House
2,500 square feet (2 storey): $6,750-$12,500 
3-4 Storey House
4,000 square feet (3-4 storeys): $10,000-$19,000
​External House Painting 
As with interior painting, exterior painting is also priced by the square metre, at approximately $15 to $45.  Exterior painters can charge $10,000-$20,000 for the exterior of a large (4 bedroom) home. The price will depend on the exterior makeup of your home, whether it is brick, timber, weatherboard and so forth.
Additional variables that affect the price include the paint products you choose, amount of prep or repair work required and colour choices. If you would like to know more about exterior painting costs then read our cost guide on: "How much does it cost to hire an exterior painter?"
Internal House Painting 
Australian painters will typically charge by the square metre, at an average cost of $35-$45 per square metre.  Expect this to include a single undercoat and two finish coats. The price fluctuates depending on your choice in materials, colours and how much prep work is necessary. To paint the interior of your typical sized home (2,300 square feet) will cost between $4,000 to $11,000.
If you would like to know more about interior painting costs then read our cost guide on: "How much does it cost to hire an interior painter?"
Cost to Paint a Bedroom 
Often, the bedroom is the first place homeowners begin their home improvement project. The standard 10x12 foot room will cost between $300 and $750 to paint, bearing in mind that you will need two gallons of paint and a can of primer to get the best results. Cost factors include paint products used, area covered, time needed and colour schemes. 
Cost to Paint a Bathroom 
Bathrooms are typically smaller in size, meaning they cost less! You can expect to typically pay between $150 to $350 to paint your bathroom at the average bathroom size of 70 square feet. As a general rule you will spend $2 to $6 more per gallon for high or semi-gloss paints over matte or eggshell finishes. The benefit being that these paints are much more durable and easier to maintain. 
Cost to Paint a Living Room or Hallway 
As we move into painting the living room or hallway the area increases and in turn so does the price. You will pay anywhere between $900 to $2,000 depending on the specific square feet of the area you want painted. The price will increase if you opt for two colours for an accent wall or if you have high ceilings. 
Cost to Paint the Kitchen
On average, painting your kitchen's walls will be almost 50% less than most other rooms due to the cabinetry. Expect to pay around $1000 for your kitchen, at $30 to $60 per linear foot.  
Cost to Paint a Roof 
You can expect to pay anywhere between $2,000 to $10,000 to paint your property's roof. Subjective to the products you use, the experience of the painter and size of your roof. To read more on this, then read our cost guide: "How much does a Roof Painter cost?"
What to take into consideration before hiring a house painter?
Size of the job
Accessibility to your property 
Qualifications of the painter
Reputation of the painter 
Is the painter going to be around in 12 months 
Hiring a house painter, should not be a split second decision. As with any purchase, you want to consider the reputability of the company, their experience with this service, how long they have been in the business and whether they will be here a year down the track. All of which will ensure you receive a premium service. 
Painting in preparation to sell?
Are you preparing your house for the market? Our top tip - ask a real estate agent for advice. Why? Because they have their finger on the trigger when it comes to current buyer trends. Keep in mind that some buyers will renovate once they buy, so do not over-sell on the paintwork. Focus on your kitchen and bathroom's paint work, offering the rest of the house as somewhat of a clean slate for prospective buyers.  
Can I paint my house myself? 
Painting may seem like an easy DIY project anyone can take on, but the reality is that it is a skill that is best left to the experts. Particularly when it comes to painting a house. DIY painting projects are great if you are redoing one room in the house, however for bigger jobs we always recommend bringing in the big guns. 
DIY Painting 
If you'd like to paint your house yourself, you will need the following items: Paint, Paint brushes and rollers, roller tray, ladder, Primer, stirrer (usually comes free with paint but double check),  tape measure, Pouring spout, Painter's tape (to protect trim), Hole filler, Cloths to protect the floor, toolset, sponge
DIY Painting Time Breakdown
Preparation Work - 80 minutes
Ceilings and Trim - 140 minutes
Roll Out Walls - 80 minutes
Cleanup & touchup - 30mins
Total Time Per Room - 5.5 hours
Tips to get an accurate House Painting Quote 
#1 Get multiple house painting quotes 
To receive the most accurate house painting quote, we recommend taking quotes from multiple painters to ensure you get a range of quotes from different professionals. You will get quotes from low end to high end professionals to assess the best fit for the job. 
#2 Ask about accessibility to the site
To avoid any unexpected added costs to painting your house, ensure you have easy access for tradies and their equipment.
#3 Check your house paint products 
High quality house paint products are always the best option for the best long term finishes, do your homework to ensure you know what paint products will be best for job. Factor in things location house location, weather and other natural occurences.
#4 Look for Quality
Always choose quality over a cheap price, as it may come back to bite you in six months time when your paint already starts peeling off! Usually price is a reflection of the quality workmanship you will receive. 
How to hire a house painter
Hiring the right painter is crucial to the outcome of your job, whether that is a positive or negative outcome depends on your research prior to accepting a quote. Take note of qualifications, experience, references and warranties.
When it comes to finding a house painter we have you covered with our directory listings and New Quote Compare App.
FAQS 
Q: How expensive is paint and how much do I need?
Paint costs approximately $15 to $40 per gallon. The amount of paint you will need depends on the area you are painting, which can be worked out by the below formula;

Paint Calculations: Wall length X height - windows/doors/unpaintable areas 
Q: How much do painters charge per hour?
Typically painters charge per square foot not per hour, however if they do you can expect to be charged between $20 to $50 per hour. 
Q: How much would it cost to paint a 10x10 room?
On average, a 10x10 room will cost $200 to $1000 to paint. 
Q: How long does it take to paint a room?
A single room can take anywhere from six to 10 hours to paint, depending on the experience of the painter. If you are undertaking a DIY paint job it can take up to three hours longer.