7 colours to paint your living room
29th Jun '20 • By Shreya Kulkarni
When it comes to living room colour ideas, go for a shade that impresses you as it does your guests each time you enter the room. Opt for colours that can help exaggerate the size of the space while making it feel more comfortable and inviting. To create an inspiring resource tool, we have made a list of modern and traditional colours that will help you to make the most of your space with the best living room paint colours to last longer than any trend.
Living room being the most popular room in the house, there's quite a bit of pressure trying to make it beautiful. It's the place you spend most of your time where you have countless memories and many peaceful moments. It wont come as a shock to you that the colours and the atmosphere of your living room can have a huge impact on the overall mood of your home. Whether you want something bold and bright, neutral, or moody, we've got tons of living room paint color ideas for you to get inspired by ahead. Whatever your unique personal style, these gorgeous colors are the top choices for your living room whether you're looking to Hire A Local Painter or Do it Yourself. This will also help increase the value of the property.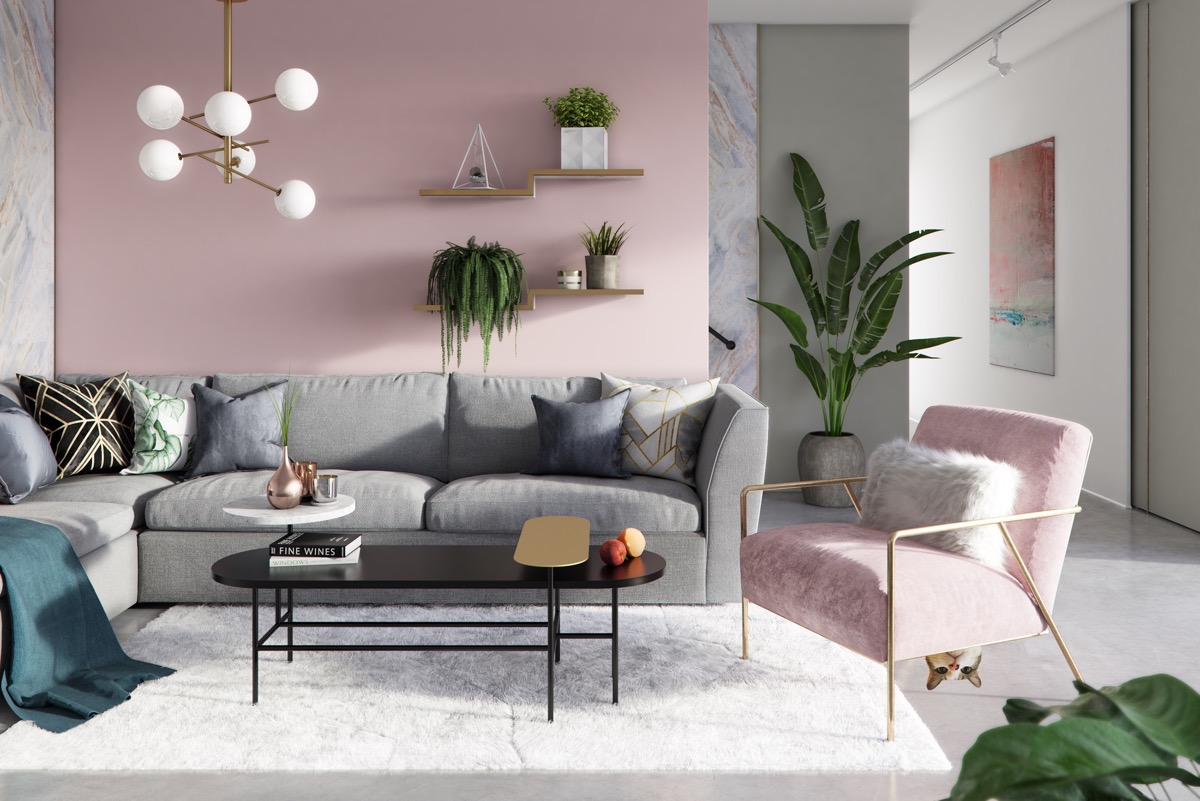 1. Dusky Pink
Whether you love it pink or not, it makes for interesting living room color ideas of late. A faded, muted pink is a great way to add a dusky or darker update to a living room space without making the space look dark. It is easy to bring out this colour by paring it with patterned chairs, couches, pillows, and layered rugs. The great thing about this colour is that you can pair it with any shades or hues. Although if you want an elegant and sophisticated feel, pair it with either cream or white with pops of graphic black.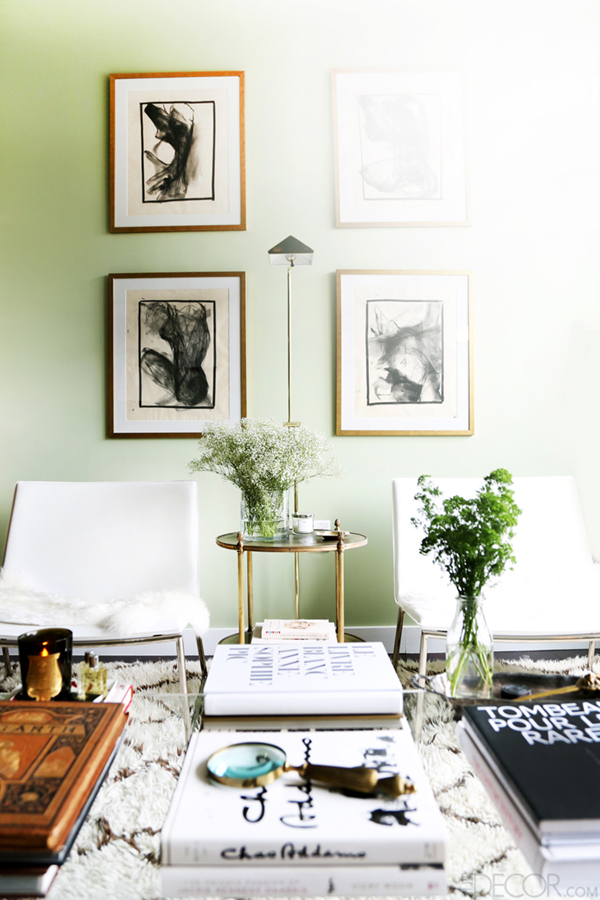 2. Pistachio
This new and modern colour has recently been used in many swanky modern architectures. The modern living room with pistachio coloured walls is a masterclass in how to use bold, offbeat colors with restraint. The lime wash pistachio statement wall and painted fireplace add just enough lightness and texture to set the room off the room. If you don't like heavy and overly furnished rooms and prefer a more minimalist vibe then this is the perfect colour for you.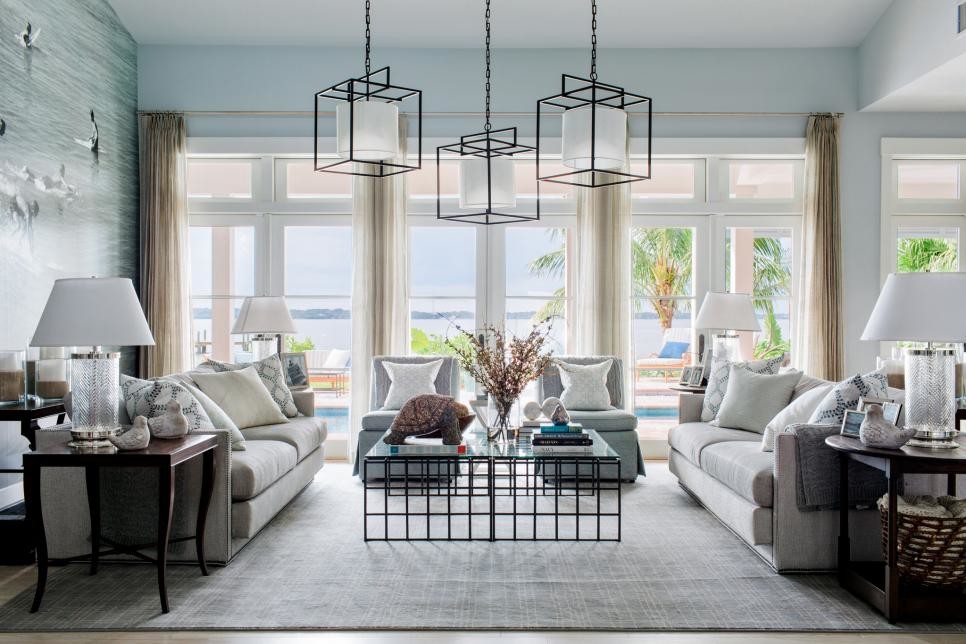 3. Powder Blue
Just looking at a blue room can slow your pace and calm you down. A monochrome palette allows us to focus on the incredible interior architecture and dramatic statement pieces in this living room. This colour is the best to highlight your geometric lightings and modern furnishings. The soothing tones with black or dark grey shapes throughout, from the marble side table to the bubble pendant light and rounded sofa, make it both understated and bold.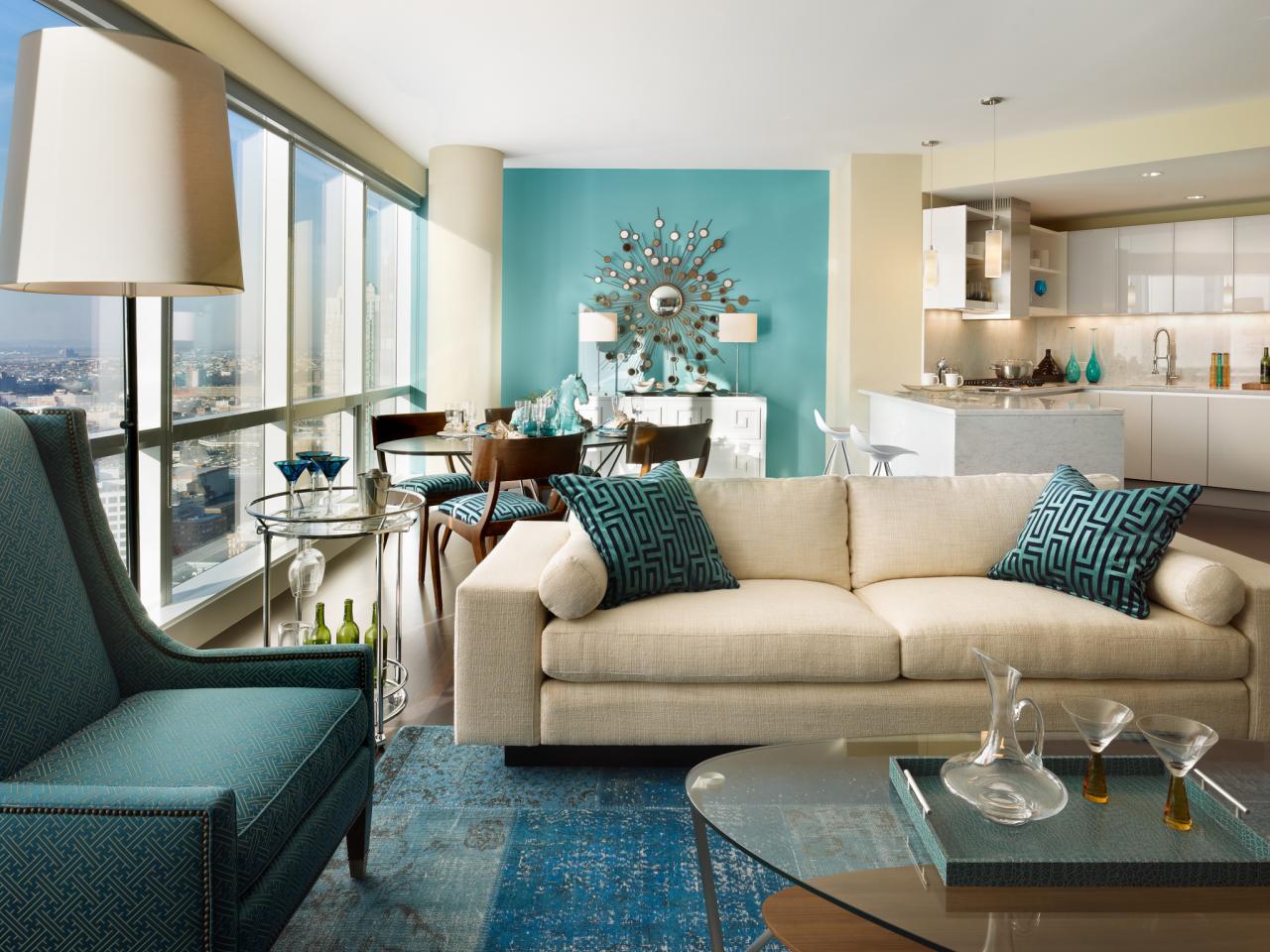 4. Mint Green
Mint green for the living room is a great option for creating a cool, calm and inviting space resembling a tropical oasis. This pastel shade is fresh and exudes a warm and cozy feeling in any space. The hue changes depending on the light, shifts between sharp mint green and soft seafoam green. Turn to nature and bring gorgeous shades of sage indoors. Green-infused grays will feel like a breath of fresh air and add just the right touch of intrigue. Start with a pastel palette of mint green on your wall and accessorize and furnish the space with muted accessories such as rugs, drapes, and pillows. We can help you with styling your green walls better!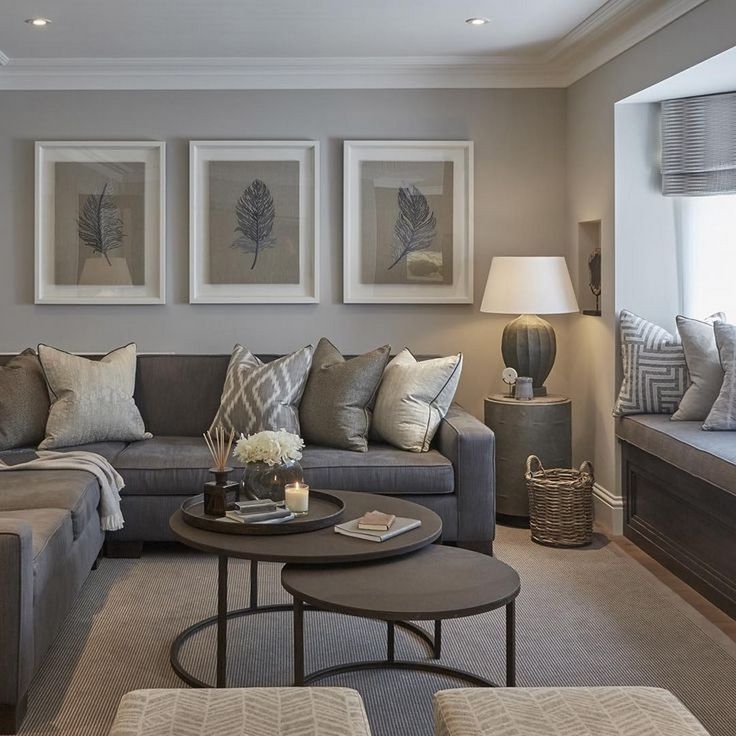 5. Greige
The griege paint color is much more complex than white yet still soft and neutral. This helps give the room a more cozy and autumn-y feel. The black marble fireplace anchors this living room and gives a contemporary lift from the jute rug, modern and bright artwork, and shapely table lamp. And because the armchairs are a classic silhouette, they'll last forever. As the colour is a pastel shade, you can update your furniture and style every couple of years without having to change the wall color every time.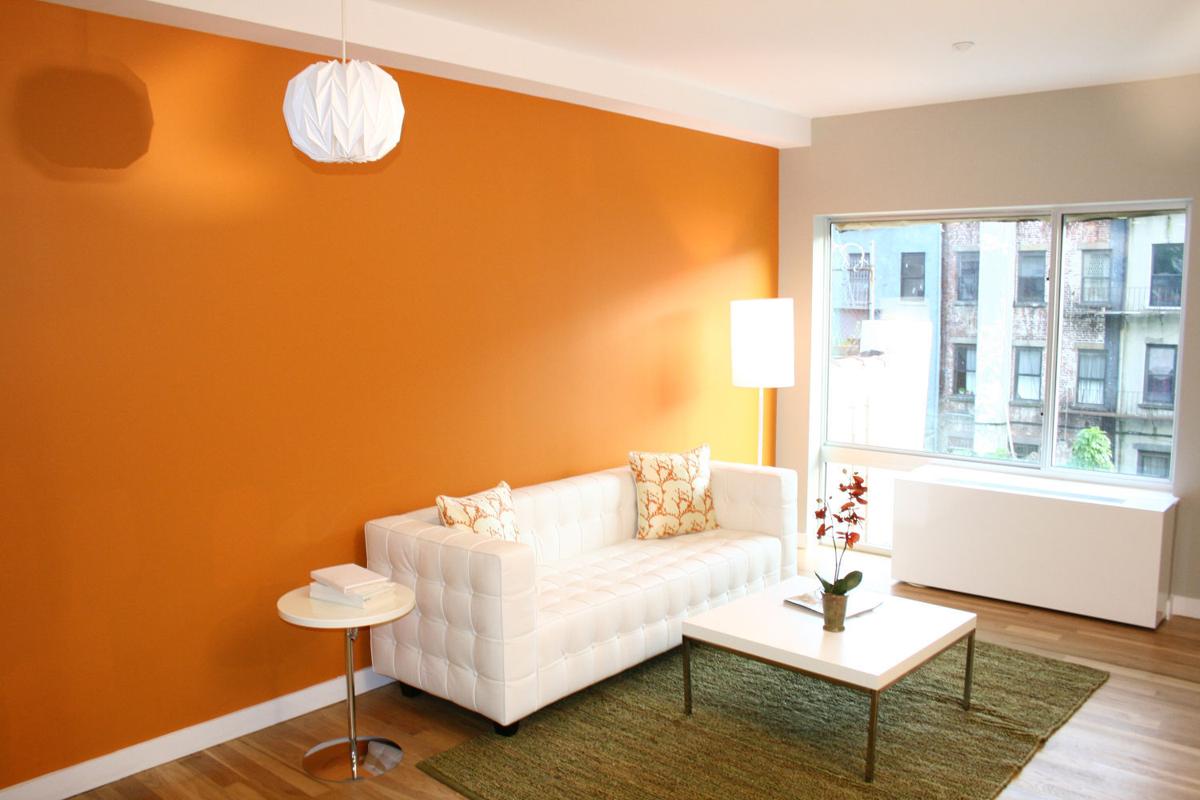 6. Cream and Citrus
Warmer than white but still neutral, cream is the perfect backdrop for an inviting living room. If you do it well, however, citrus can make for a perfect color combination for the living room. In fact, these shades can result in a lively mix, giving new life to your otherwise dull living space. Cream or white is also a great option for exterior colour options. Adding the jute rug, wood finishes, and brass accents are reflected by the paint color while the cool marble veins and blue pops contrast with it nicely. Mixing and matching similar hues can be a bit tricky, especially while going for an orange shade, but pairing it with a white, beige or cream will help give the space a more rich feel.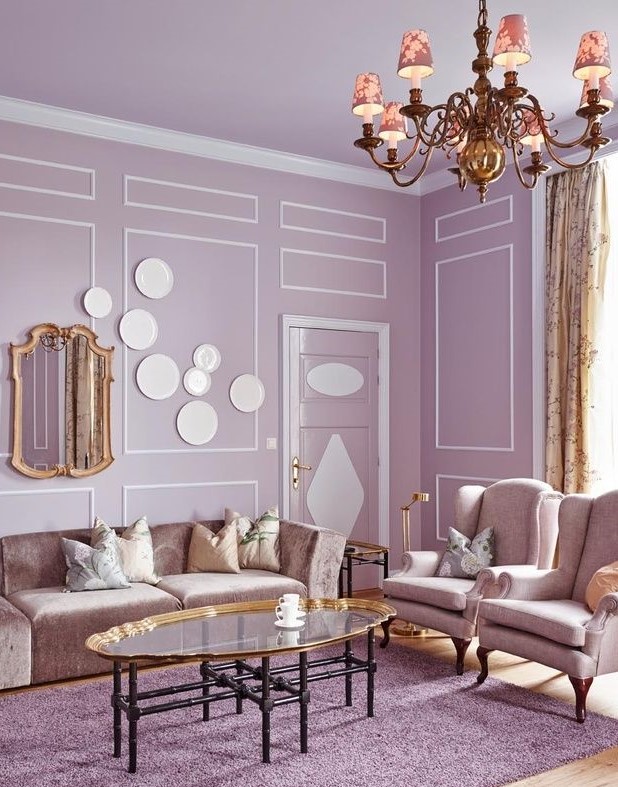 7. Misty Lilac
Misty lilac helps ground the lively patterns used throughout. With this much pattern and color, the soft purple shade almost acts like a neutral. Beautiful shades of pink and purple are among the popular living room colors that can work well with any type of design style. In fact, they can help to create an airy, bright, and happy space. You can also integrate details in alongside this color schemes, such as a leather couch and stainless steel furnishings. If this is a DIY job, we have a few painting tips you need to know.
Get free quotes in minutes.
Get quotes from our qualified and licensed tradies Australia wide.
Posted under