How to update your bathroom on the cheap by resurfacing
4th Apr '19 • By Georgia Budden
Your bathroom is arguably one of the most frequently used spaces in your home, which is why it's also an area that can quickly become the most worn. Not to mention, the colours, materials and accessories chosen can quickly become outdated. A complete bathroom renovation is often an expensive and time consuming job, but there's an easy way to update your bathroom affordably. The solution is bathroom resurfacing!
Resurfacing is one of the cheapest and fastest options to update your bathroom on a budget, compared to the cost of a bathroom renovation. An entire bathroom can be resurfaced in as little as 2 to 3 days, whereas the length of time for a bathroom renovation can be weeks or months.
Resurfacing is done by coating the shower, tiles, bath or basin with a resin of your colour choice, which makes the surface look new. Not only are there many colour options, but varying levels of gloss can also be chosen for the perfect finish.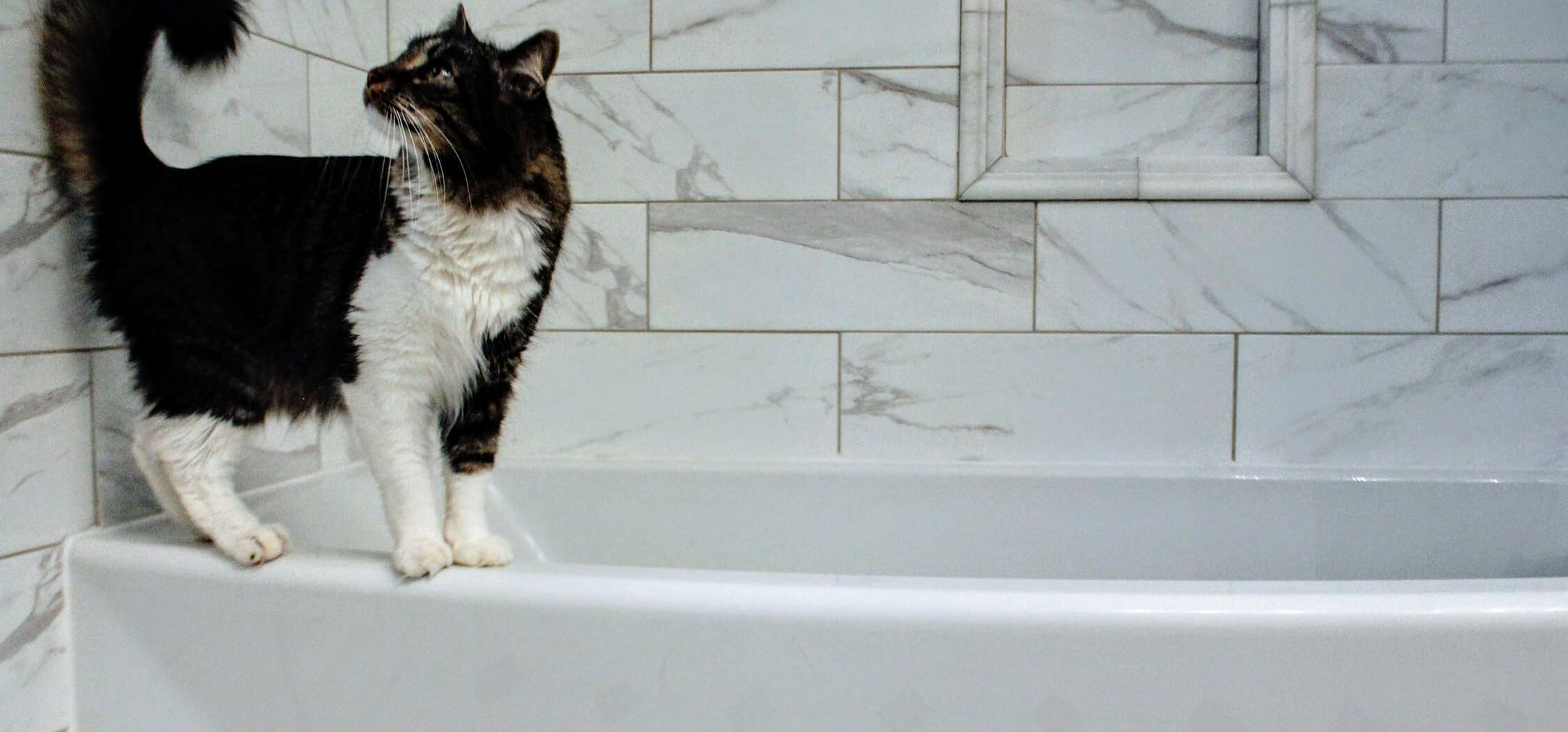 Instead of replacing old, tired tiles, they can be reglazed or refinished to appear new without causing any disruption or mess. This is achieved in a small amount of time and is also cheaper than a full bathroom renovation. Tile resurfacing is a technique for refinishing and repairing tiles using resurfacing materials that were designed for wet areas in the bathroom. The durability and appearance of tile resurfacing is based on the preparation and skilled application. The procedure deals with:
Fixing loose tiles
Cleaning grout lines, filling holes and chips with sand
Removing plumbing if areas need resurfacing
Masking surfaces to protect overspray
Applying bonding agent and finally apply heat cure
If you're unsure about whether your tiles can be resurfaced, it's best to speak with your local professional tiler to discuss different types of tiles and if this treatment is suitable.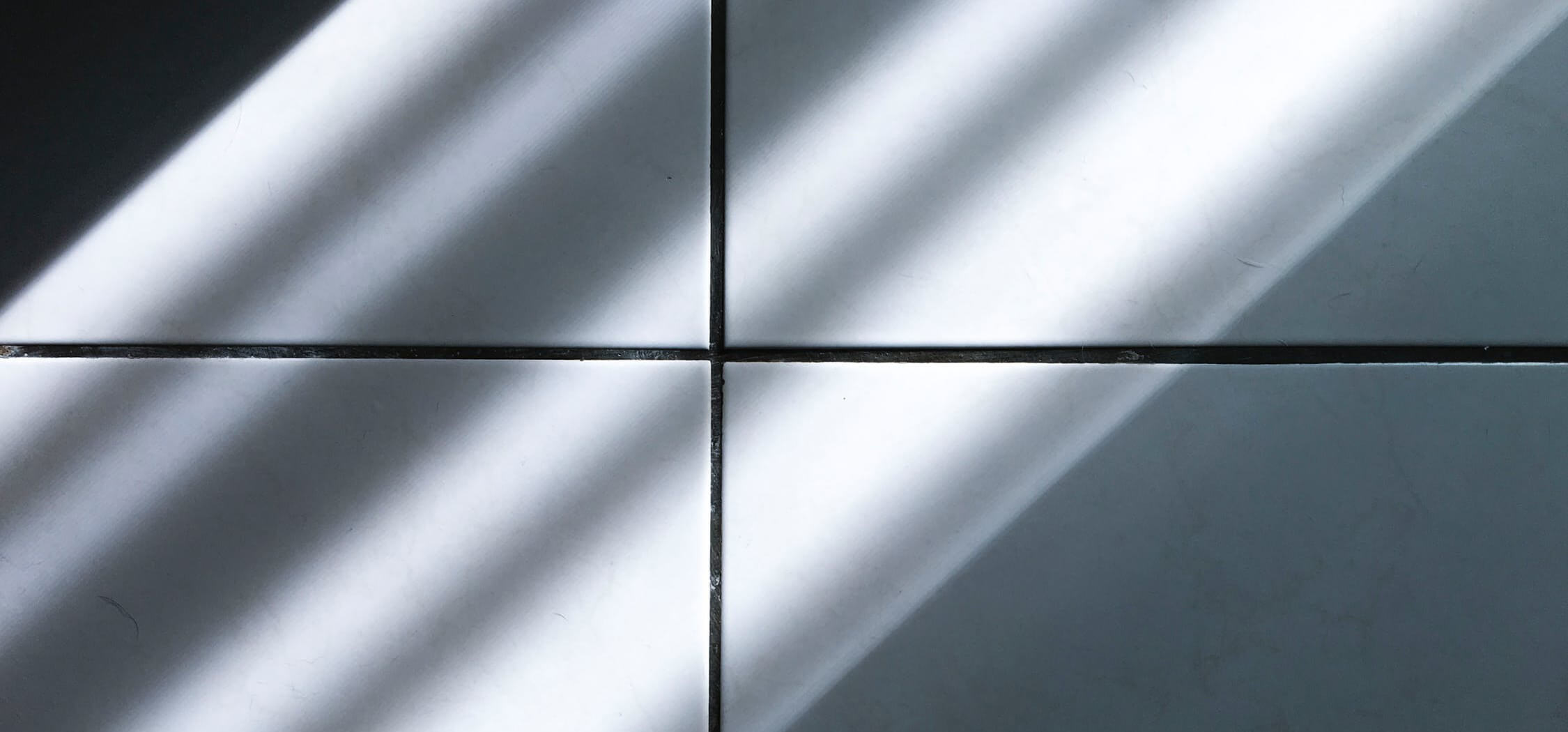 Usually it is not the style but the colour and visible wear and tear of a bathroom that makes it look outdated. Sink resurfacing or re-enameling offers an immediate transformation, thereby giving damaged and old surfaces a lush finish. Although the basin is quite simple to replace, it is undeniably cheaper to refinish the surface by enlisting the help of a vanity resurfacing specialist.
The most common instances for basin resurfacing involve cast iron pedestal sinks that just need to be restored to preserve their character instead of replaced, or built-in hardwood vanities where there is difficulty finding a replacement basin.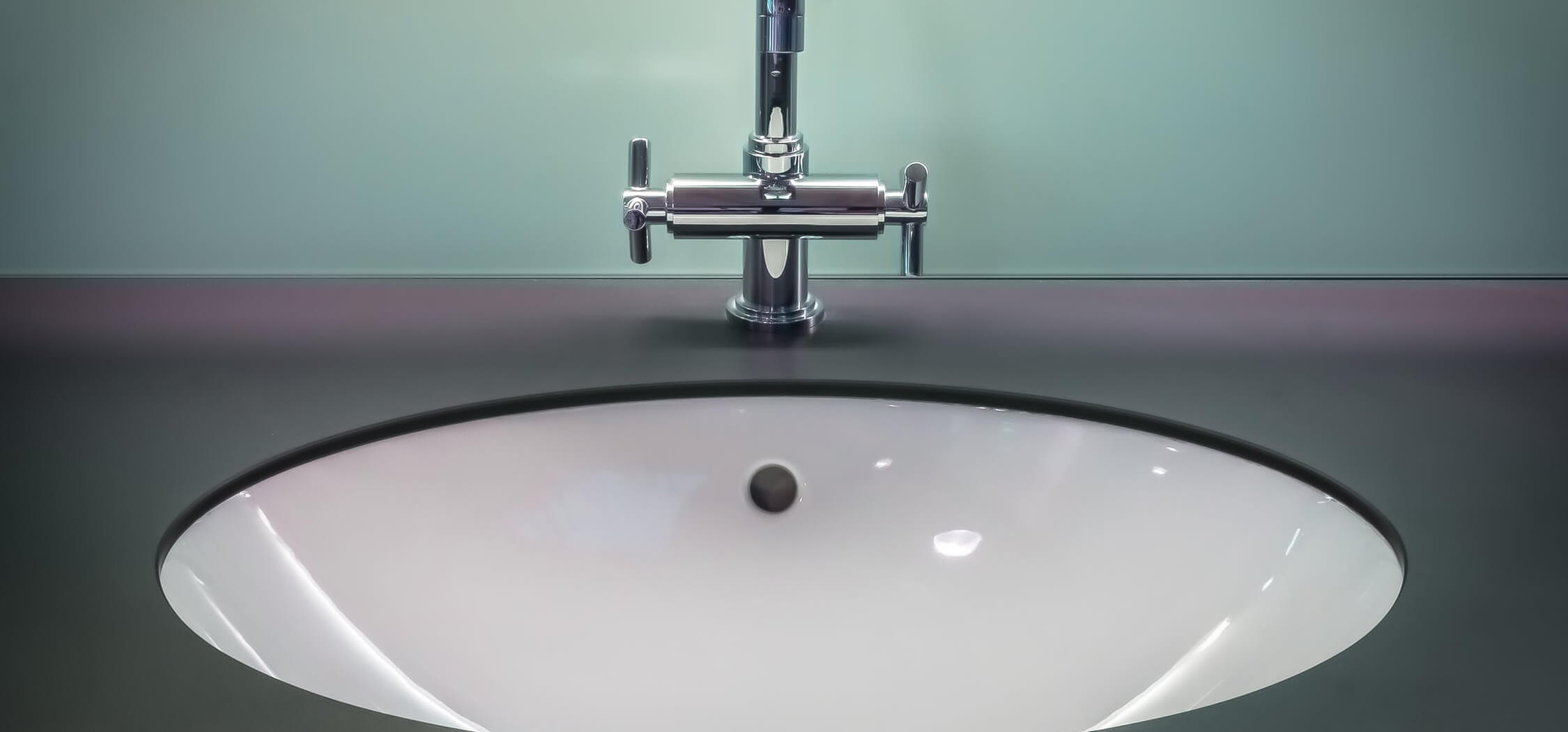 Some of the basin problems that may require repair by resurfacing include rust, chips, cracks and surface deterioration. If you're thinking of getting your shower, tiles or bath resurfaced as well, it's best to get this done at the same time as your basin resurfacing to save costs on travel and setup.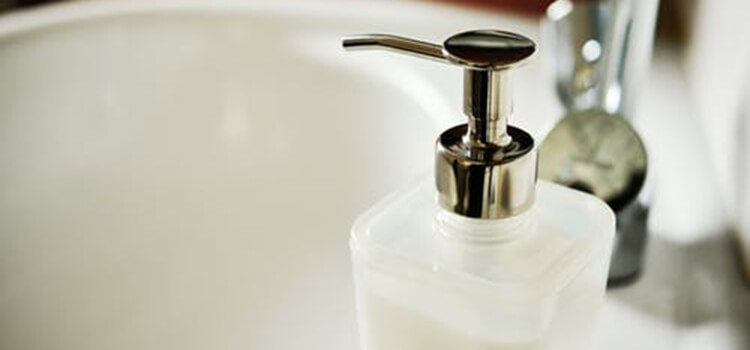 Shower resurfacing

 
The fresh, glossy look of a new bathroom often can't be replicated even after the most abrasive of cleans. This is where resurfacing comes into play. Besides changing its colour, resurfacing the shower is usually undertaken to cover hard water stains, grime and dirt that has accumulated over time and can not be removed.
The advantages of shower resurfacing are:
Greater resistance to temperature
Greater resistance to scratches and stains
Greater impact resistance
Retention of colour
If you're going to attempt to remove stains first before considering resurfacing your bathroom, check out why you should choose natural cleaning products.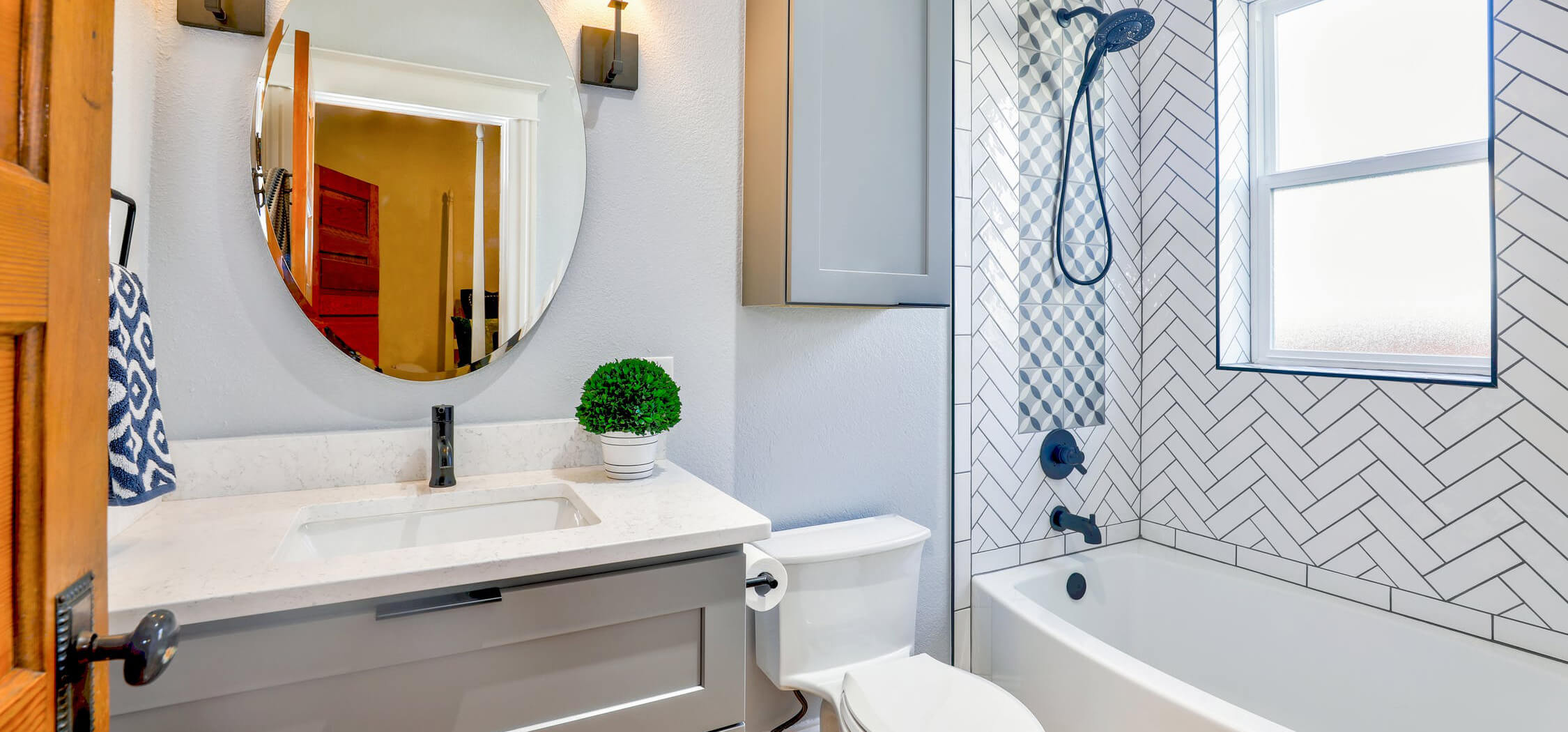 Resurfacing a bathtub is not only a wise decision for improving its appearance, but also for increasing its durability. By pouring an enamel gloss coating over your current bathtub, your bath resurfacing professional will have it looking as good as new, at a more affordable cost.
This is a great bath repair option for chips and scratches in the surface. Not to mention that it can save you a considerable amount of money and effort involved in selecting a new bath and having it installed by a plumber.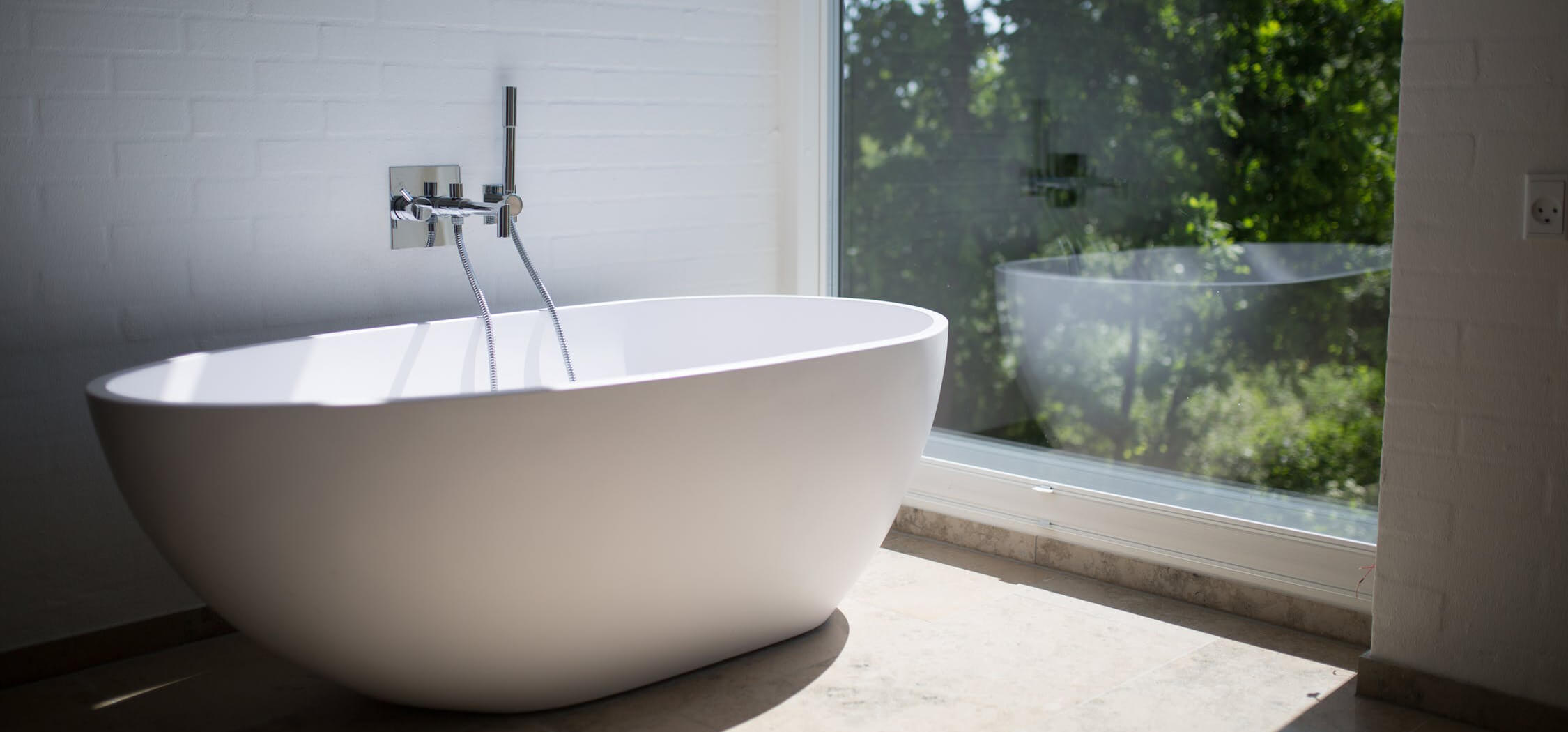 Best bathroom resurfacing colours

 
Resurfaces can be completed in an array of colours. For smaller spaces, we recommend opting for white, however, if space allows, try opting for darker resins to offer a unique, artistic look to your bathroom. Paired with vibrant towels and accessories, this style can be quite effective.
Marbling finishes are also very popular this season. Marbling gives off the impression of luxury and style. Complement with a Victorian feature piece such as table or basin.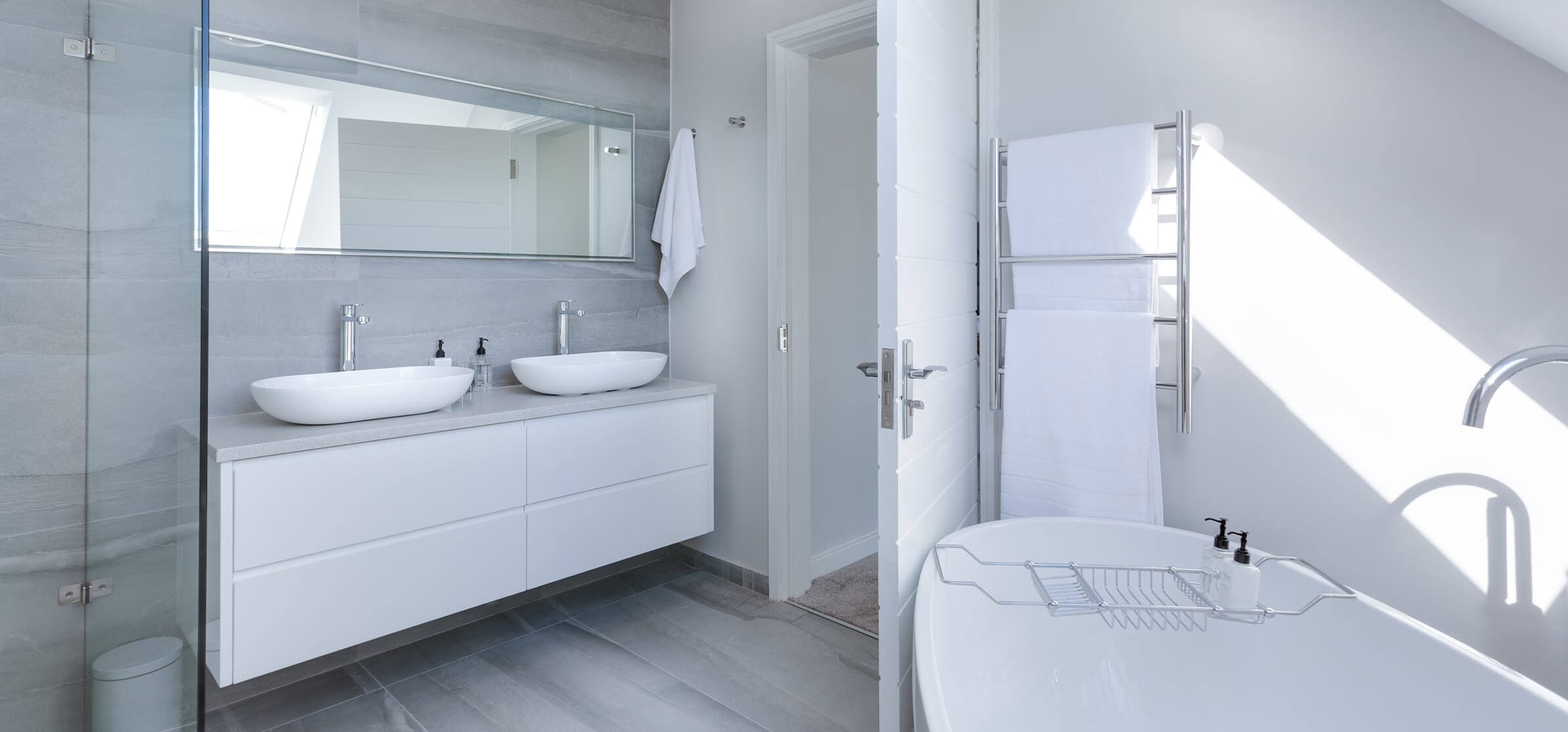 The process of resurfacing your bathroom tiles, shower, bath or basin is the perfect way to give your bathroom the love and attention it deserves, and bring the space back to life!
Find a local Tile Resurfacing specialist 
Find a local Bath and Basin Resurfacing specialist 
Further reading:
How to choose a bathroom renovator
7 tips for renovating your bathroom
Budget friendly renovation secrets
11 ways to make your bathroom look bigger 
Posted under