The 10 best luxurious driveway designs
28th May '19 • By Georgia Budden
If you are looking for luxurious driveway designs, then look no further than this guide. Here are our top 10 picks!

1. Natural stone driveway
You simply can't beat the humbleness of natural stone. This is a great material to work with, if you want your driveway to be modest, yet elegant. Natural stone is also resistant to weather changes and therefore can last a long time. As a result, you will save more in the long run and that's a plus in anyones book!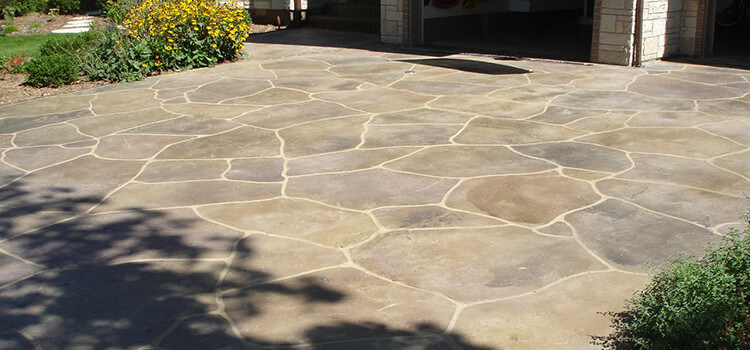 2. Grass stone driveway combo
If you want a mix of nature, then go with a stone and grass combo for your driveway. The grass adds to the beauty of this simple driveway design. This elegant design needs regular maintenance, but if you're willing to put in the time, it is well worth the effort. Consider using drivable grass, which although a little more expensive, is durable and can handle the traffic. A qualified landscaper can help design the perfect grass stone driveway for your home.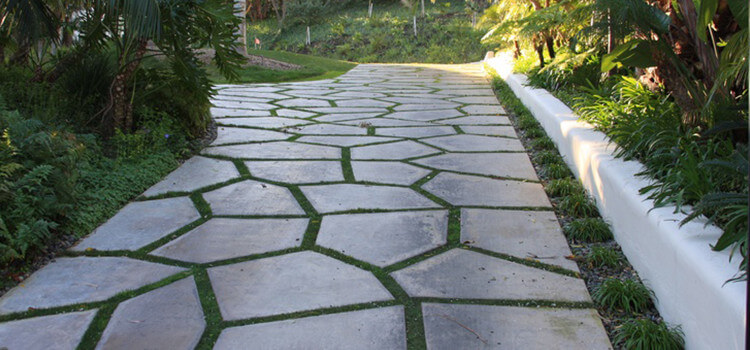 3. Stamped concrete driveway
A stamped design is very versatile. You can experiment with many creative different ideas with a stamped driveway. Not only will you have a variety of decorative options to choose from, but you can also recreate stone designs at a fraction of the cost. Better still, you can have your driveway complement your house by matching and adding colours. This is achieved through powdered pigments and stains.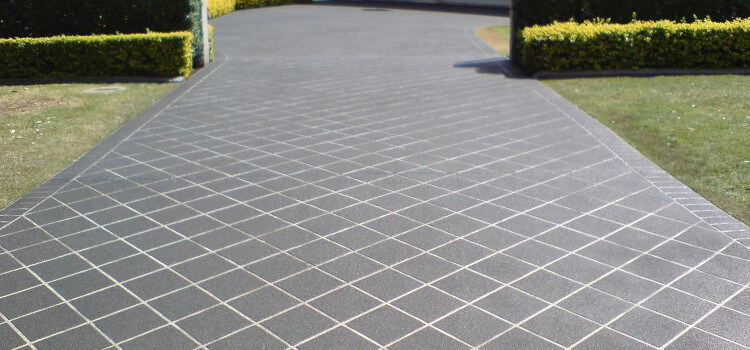 4. Concrete driveway
Concrete driveways have become a classic choice today. Modern concrete is much more robust than what it used to be. You can also customise the concrete for different designs. Concrete offers maximum durability and is one of the most popular luxurious driveway designs on the market. It is easier to work with should you have or decide to build a carport.
The material will give an exposed look to your driveway and a sweep finish will give it more friction for better handling. This is important, when the weather turns foul.
To determine if you can afford the maintenance involved, find out the cost to paint a concrete driveway before committing to installation.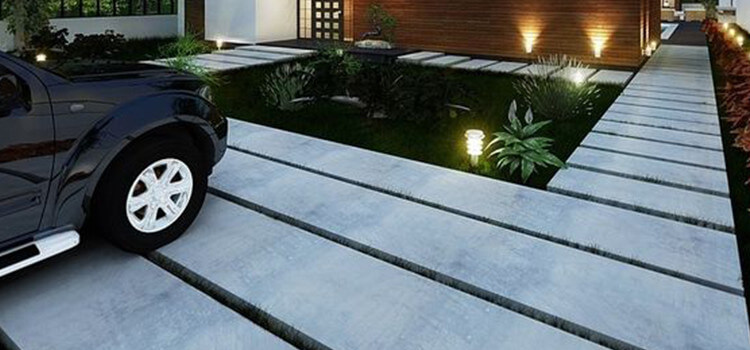 5. Permeable paving
Permeable paving is an example of how far we have come in paving materials. Permeable pavements are both functional and eye catching. These pavements don't let water build up and form puddles. This style will come in handy if you live in an area that is prone to frequent storms. It is a great way to reduce pollution, as the water and debris will flow rather than race towards drains and sewers.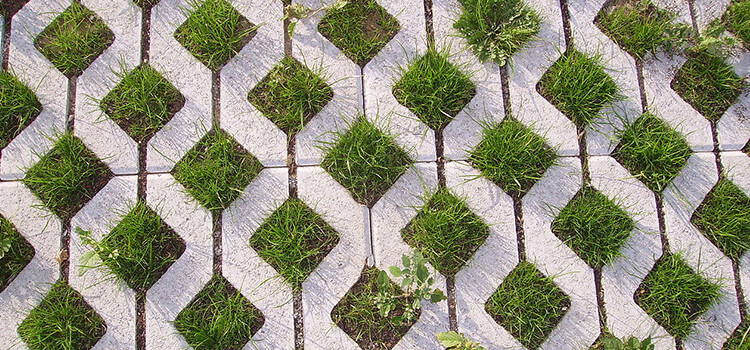 6. Circular driveway
Circular driveways are great if you have a large enough area. This design offers the most elegance out of all the designs available. You can also add accessories to make it even more appealing. A circular design allows you to add a fountain in the middle for example. This design is perfect for the ultimate luxurious look and will really boost your home's curb appeal and increase the value of your property.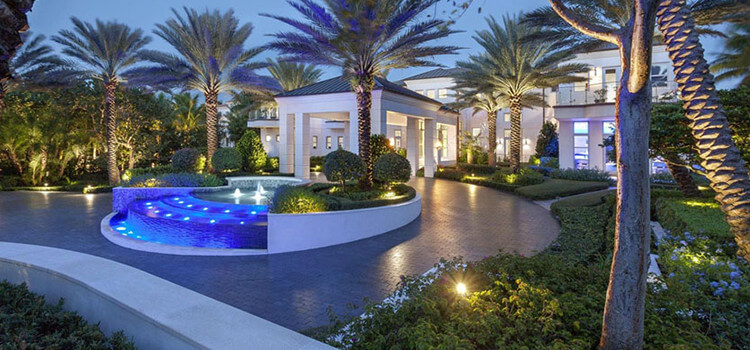 7. Brick driveway
Brick driveways are timeless and look great with houses that share a similar theme. This driveway design is costly and may have a maintenance price tag attached to it, if it is applied over a large area. However, it does have benefits over concrete Unlike concrete, it is stain resistant and repairs are simpler. The design is perfect for elevated homes and it also gives a natural look to your driveway.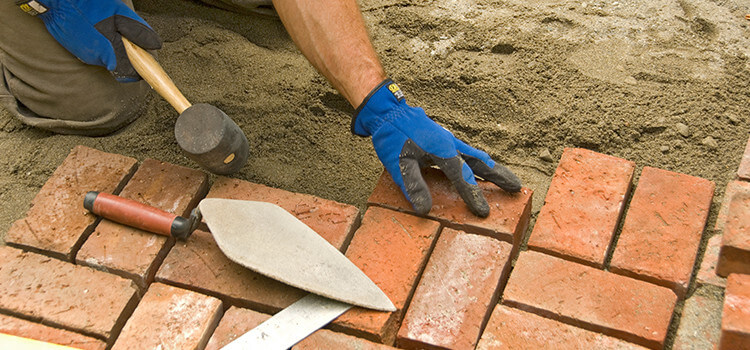 8. Gravel driveway
Loose gravel is another classic design that offers a luxurious look. It's easy on the wallet and can last a long time. Maintenance is not an issue for this design, which makes it a very good option for someone looking for something that offers both affordability and aesthetics. Gravel is also a great option as it can be repaired and replenished as an ongoing process.
9. Tar driveway
Tar driveways are very similar to what we drive on today. They are inexpensive and offer the best traction for your vehicle. Tar is built to last in the right weather conditions but may have a maintenance cost attached to it. This is especially so, if you live in an area that generates a lot of moisture. The material is flexible which allows for various choices in terms of shape and design.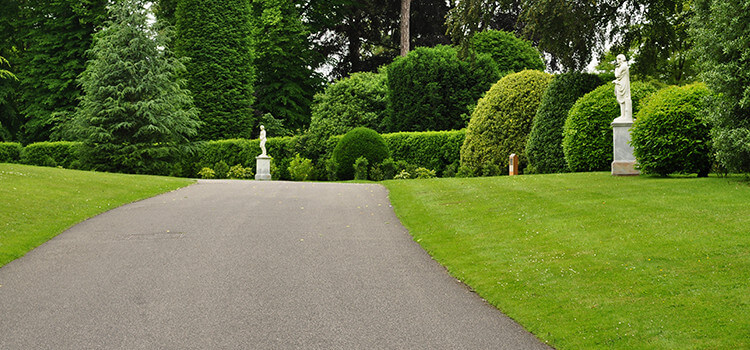 10. Garden driveway
The garden styled driveway is the most natural and eco-friendly on this list. This is the perfect landscaping feature for hilltop homes or large enough areas to have both a garden and a driveway. You can choose a stone and grass combo or stamped driveway for the pavement. This design is dependent on the type of flowers and plants you decide to use for decoration. As it's all natural, there is a maintenance cost attached to the garden part of the driveway.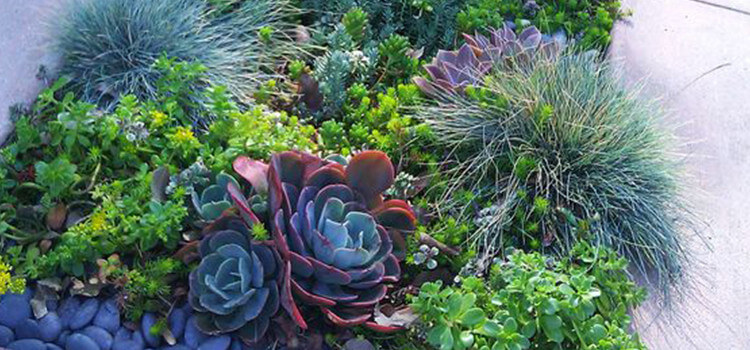 Although, we decided to use the word "luxurious", that does not mean out of the reach of the average homeowner. In fact, we probably could have added the words, functional and durable. Still, there is a driveway above to suit every style and budget!
Need a professional landscaper to help with your new driveway design?
Further reading:
8 ways to create your dream small garden
7 ways to spruce up your backyard on a budget
6 best backyard trends of 2019
10 inspiring garden paths
Posted under