Choosing the best lighting fixtures
1st Aug '19 • By Emily Ayers
Lighting can be much more than just a functional or necessary aspect of your home. Depending on what type of lighting fixtures you use, your home can become a place of ambience where a sense of relaxation is always evident. There are so many different light fixtures to choose from, many of which can be fitted yourself.
What type of lights can you use and how can they improve your interior? Let's look at a number of these and the effect that they can have in your home.

Dimmer switches for atmosphere
Dimmer switches can be installed alongside your home lighting fixtures to provide control over the degree of light intensity. These switches can be particularly useful in the living or bedroom spaces, allowing you to set the atmosphere or mood according to the time of day or your functional needs. Dimmer switches can be retrofitted to most lighting systems, to provide a greater level of control over the amount of light emitted in a room.
The beauty of dimmer switches is that they can be used with all types of bulbs. Incandescent and halogen bulbs can have a dimmer switch connected, which will be cheaper than the LED or fluorescent variety. The latter have their own versions and are quite a bit more expensive. They don't rely on voltage changes to dim the bulb but instead on PWM (Pulse Width Modulation) or analogue. PWM work on a time ratio or cycle whereby if the dimmer is set to 20%, they will be on for 20% of the time and off for 80%. The analogue features are simpler, where like incandescent and halogen bulbs, the changes in voltage, change the strength of light.
Spotlights for brighter spaces
Spotlights are another useful lighting fixture that can make an immense and immediate difference to a room. Individual spotlights can brighten up a room as well as emphasise particular focal points and features of interest. They can help brighten up your room, and can make your space feel bigger and lighter. HID bulbs are the best option available to provide the brightest light at the greatest overall energy efficiency.
There are many different types of spotlights; these include outdoor, wall mounted, multi directional, ceiling and LED. Let's look at each in a little more detail:
Outdoor spotlights
These are often referred to as a 'floodlight', which isn't entirely correct as spotlights cast a narrower range of light. However they tend to be very bright in order to light up large dark areas outside the home. If used with LED energy efficient bulbs, they are long lasting, give good quality light and use less lumens.
Wall mounted spotlights
As the name suggests, these are mounted on walls and are often directional, which allows them to be adjusted to different areas of the room. These come in a variety of styles like pendant, poles and bollards. Like other lighting, they work great with LED, incandescent and halogen bulbs.
Multi-directional spotlights
The ability to alter direction of light is a great feature; it can light up specified areas and focal points as well as being adjusted for specific events like dinner parties and intimate gatherings.
Ceiling spotlights
Ceiling spotlights are a great choice for your home. Although they can be installed anywhere, they are especially useful in the kitchen, attic areas and garage. These areas need light that can be concentrated for specific tasks like cooking and DIY jobs, and are some of the best lighting features to lighten up your home.
LED spotlights
These are a smart option for spotlighting as they are energy efficient and long lasting. This is achieved as they don't use a lot of heat, instead focusing on the light. This can be a saving of 85% compared to conventional lighting. There are a number of pros and cons of LED lighting to consider when installing new lights.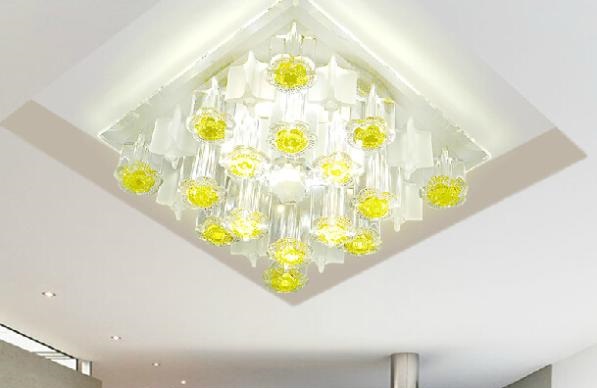 Energy efficiency versus brightness
Energy efficient bulbs do not always generate the brightest light. For those who want a combination of energy efficiency and strong light, LED or HID lights are the best choice. These bulbs do not rely on a glowing filament like traditional energy saving bulbs, so they produce a much brighter light. They do so by using a fraction of the energy required to power regular light bulbs. By focusing all their energy into brightness, rather than heat, they become a great choice. It is quite startling when one realises that incandescent bulbs use 90% of their energy requirements just releasing heat.
Treat your lighting like a tapestry; technology today allows us to use lighting as more than just a housing requirement. It is a way to highlight focal points or attractive areas of your home. It can help create a level of ambience that every homeowner strives for; there is nothing better after a long day at work, to surround yourself with family in a welcoming atmosphere.
Need help from a local electrician?
Further reading:
Reducing Energy Bills
Lighting Tricks to Make Spaces Appear Bigger
6 Unique Statement Lighting Ideas
10 Important Electrical Safety Tips
Posted under