There are several different forms of pool features you can choose from. Each of these elements will make sure your spa, garden and pool looks breathtaking!
Aesthetic appeal of outdoor lights
Pool lights should be selected to not only improve the aesthetic appeal and utilitarian value of your pool and landscaping, but also give it more functionality and increased use. It is very important that you take into consideration your particular needs and taste before making the call. Luckily, there are so many different types of pool lights to pick from that there will be a set that perfectly suits your outdoor area!
However, when it comes to pool lights, there are two main decisions to be made. In general, ensure that they are installed below the water line at no greater depth than 300mm or 12 inches. This however will be dependent on how deep your steps and ledges are built. Another decision to make is on how many pool lights will be needed. However, this will also be based on the size of your pool.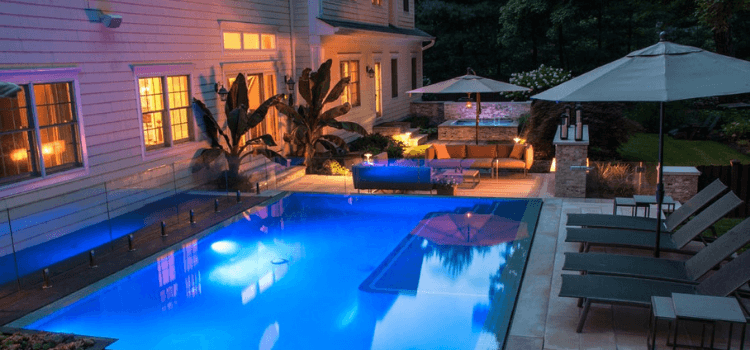 Proper illumination is not only aesthetically pleasing but also helps to keep your pool accident-free. Perhaps, you might consider a multi-coloured option, which is becoming increasingly popular for both pools and spas. Also a trendy option today is the installation of spa jet lighting. Here, instead of the spa being lit up with LED lights in the spa shell, the actual jets themselves light up. This will certainly make your neighbours a touch envious!
Garden lights can have their own identity but if used to complement your lit-up pool area, try and keep the symmetry flowing. This can be achieved by using similar voltage and colours. To reduce costs, try going solar. If you prefer electric, then try and place them where they will give the best coverage of light to your area.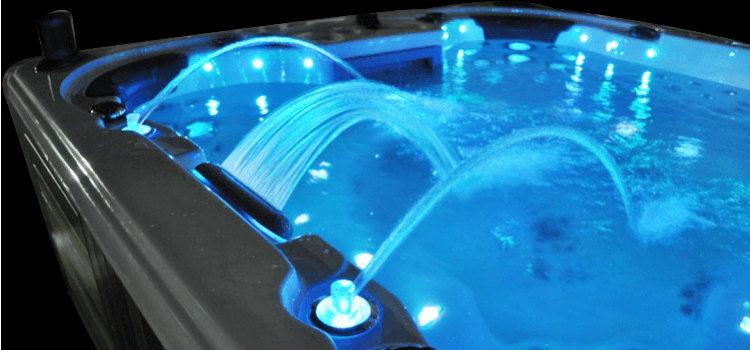 Outdoor light longevity
Modern swimming pools and gardens are customised to accept 12-volt or traditional 120-volt lights as well as LEDs. These are sophisticated lighting systems with the ability to save plenty of energy. There are a few pros and cons of LED lighting to keep in mind when deciding. In general, 12-volt lights can last for nearly 1000 hours before burning out. As well, you can pair these lights with timers to extend its overall lifespan. With power costs being so high today, timers are valuable. They can be used to control pumps, filters and many other utilities.
Lights that are meant for swimming pools, gardens and spas can be protected with the help of caging materials. You can pick between stainless steel and plastic in construction. These cages can serve as an efficient rubber gasket, preventing water from entering and affecting the electrical components. Some LEDs are sold with caging features but that doesn't mean you should totally rely on them! Feel free to go ahead and buy long lasting, sturdy cages for your underwater pool lights.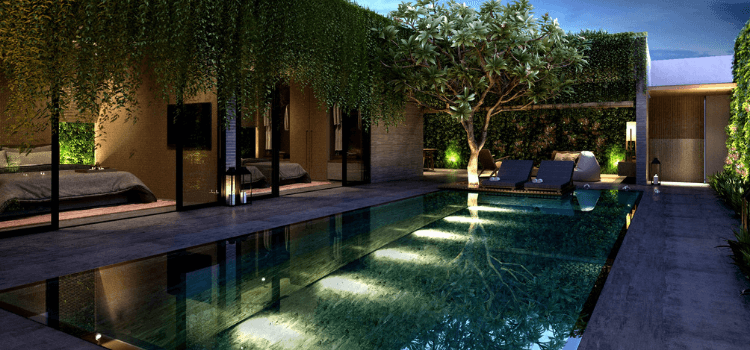 Your budget for outdoor lighting costs
Regardless of the aesthetic appeal or durability, make sure your spa, garden and swimming pool lights fall in line with your budget. LEDs generally have longer life than electric bulbs. As a bonus, there are several different types of LEDs on the market to choose from. Other types of bulbs to consider are fluorescents, that are available in many colours and halogens, which have long life and also consume less energy than electric bulbs. With choice so wide and varied, you can decide on a pool light that best fits your aesthetic needs and budget. Your local electrician can help you decide which type of lights are best for you.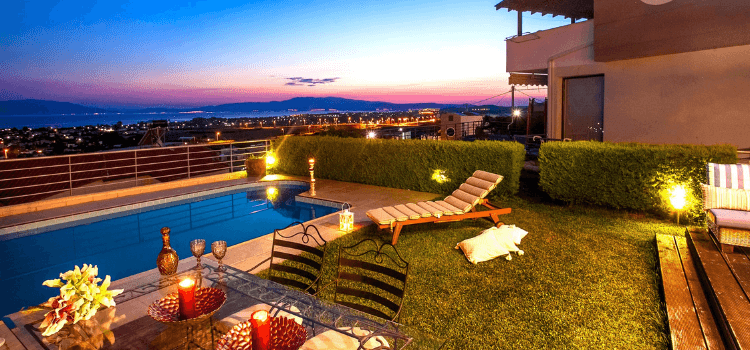 Outdoor light maintenance
Last but certainly not least, remember that spa, garden and swimming pool lights will require some checking and maintenance. Make sure the bulb fits the fixture perfectly and works without any issues.
If a gasket has problems, replace or repair them as quickly as possible. It is your responsibility to make sure all lighting fixtures work properly, as any short in the pool area can have some dangerous consequences.
Finally, you should ensure the right colours are chosen. Once again, there are plenty of shades to pick from. As you can handpick LEDs, ensure they fall in line with your preferences and aesthetic needs.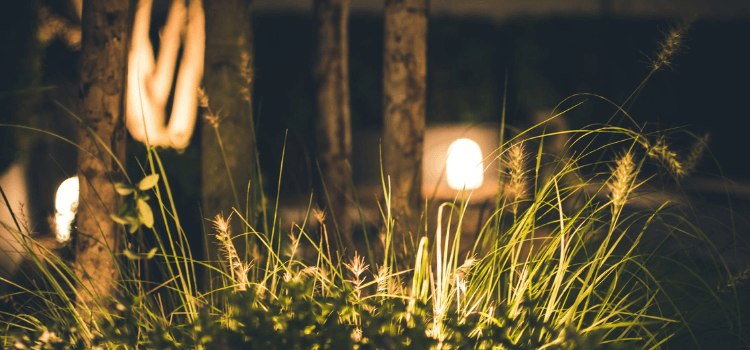 Lighting is such an important feature of every home; this is even more important when you have a pool, spa, and garden entertainment area. Not only does it increase the value of your property, but it extends your entertaining hours for family and friends. Lighting will give your outdoor living space greater ambience and will give your home added security. The "wow" factor you create, as seen from the street, will give you a great deal of satisfaction, and will create an entertaining area that will make you the hottest host.
Need the help of a local electrician to install your outdoor lights?
Further reading:
5 unique statement lighting ideas
8 common places people forget to install power points
7 great landscaping ideas
7 things you need to create a killer BBQ area