A well-maintained landscape can increase your property's value, as well as give extra flair to its design. Groomed lawns give a pleasant appearance but coming up with inventive and original landscaping ideas can really make that "eye catching" difference . Here are some great ideas and suggestions that will improve the overall look of your property and certainly make your neighbours a little envious.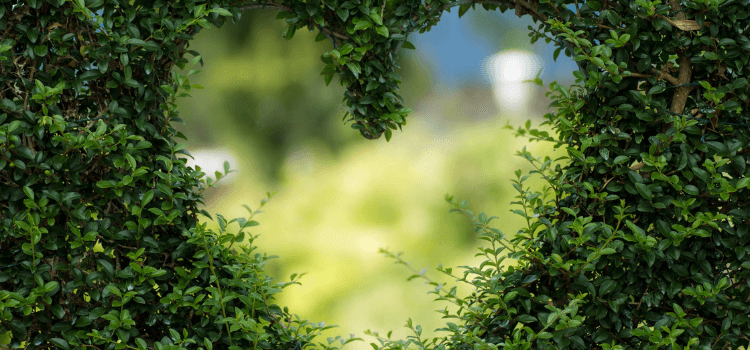 Square walkways

 
Although there are many ways in which you could pave your walkway, using square stones is one of the best choices. Elegant, modern, and easy to pave, square walkways are a great investment for your home. Whilst the look is fantastic, it can also be a great way to save money if you choose to use concrete, rather than stone. Whichever you choose, paving your front walkway with square stones or concrete, offers a modern look, that connects your house seamlessly to the outside. The symmetry that well laid pavers provides, can really improve your garden's ambience. Who doesn't like that after a busy day, with a cold drink!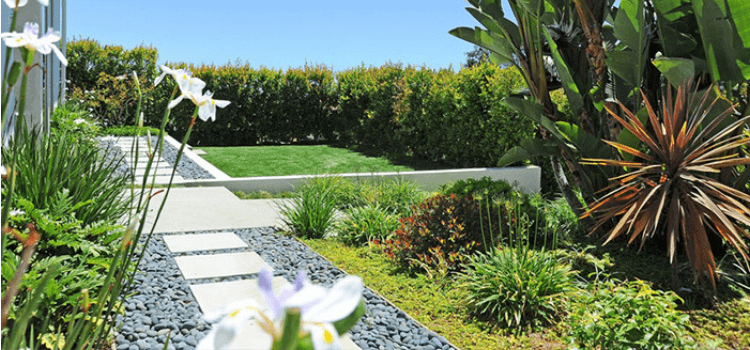 2. Driveway plants

 
Make your driveway a real statement when guests drive onto your property. Decorate both sides with a combination of trees, hedges and flowers. You can experiment by playing with different shapes, sizes and colours to create a truly unique but welcoming look. Just keep in mind the width of your driveway. If it's already narrow, try not to plant anything large and bushy that may start to encroach. The driveway doesn't need to appear cluttered, nor do you want your main entrance to seem small in comparison.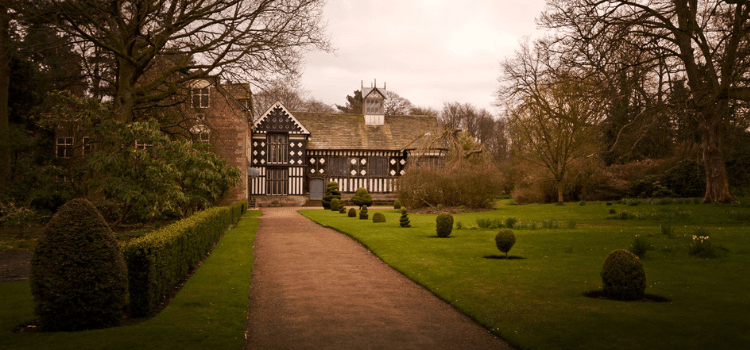 3. Floral front yards

 
One of the best ways to improve your home's appearance is to add colour. Simply adding flowers to your windows' sills and around the front yard can make a massive difference to your house's overall look. Check out your local bunnings or garden store who always sell potted colour seedlings, which are easy to plant. Look at planting some lavender, which has a nice fragrance and attracts bees and butterflies. Marigolds are another great choice if your area is prone to mosquitos. Another great idea is to match flower colours with your home's colour schemes, which will improve its visual effect from the street and make the front of your home look its best.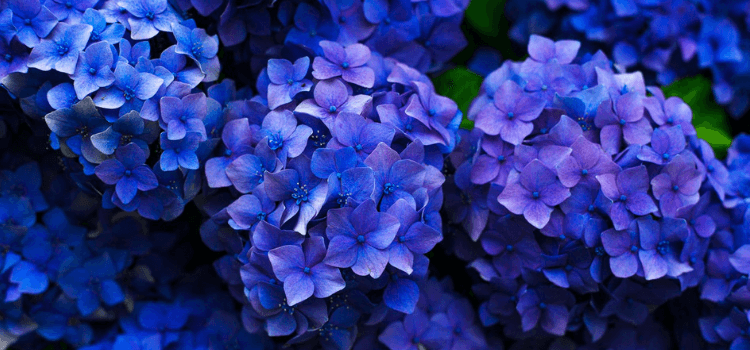 4. Climbing vines

 

Place climbing vines on your house's walls, backyard pergola or fencing, to offer your landscape a more natural look. As well, they will give you extra privacy, especially if your outdoor area is visible to the public. The fact that climbing vines or other forms of climbing plants are very hardy and adaptable, means that they require little attention. Besides covering bare walls and hiding other unwelcome features of your house, when the time comes to bloom, your home will simply look amazing.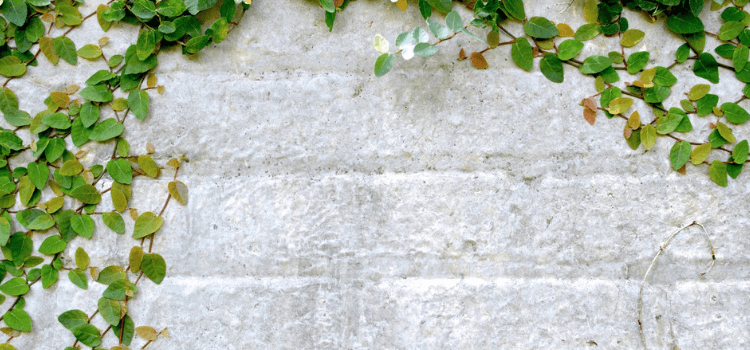 5. Sculpted hedges

 
If you own a large property, then you might consider adding some sculpted hedges. Sculpt hedges in creative ways, and let your imagination flow. An added benefit, is that they will buffer noise from the street, with added privacy. There are many shrubs you can choose from but two of the most popular are boxwood and azaleas. Both are low maintenance and require partial to full sunlight.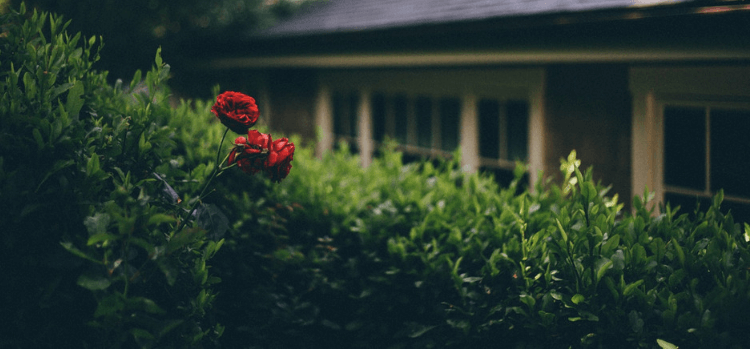 6. Rose garden

 
Beautiful and romantic, a rose garden can do wonders for your landscape. Roses are renowned as one of the world's most beautiful flowers with a fragrance to boot! The fact that they are very tough plants with longevity, is another reason why they are so popular. A rose garden is a great place for you to relax and enjoy time with loved ones.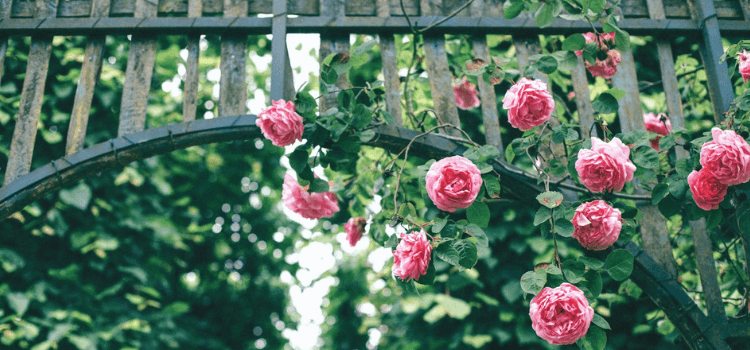 7. Garden pergola

 
Another great addition for your landscaping, is to build a pergola. Gathering pergolas ideas can be great for adding dimension to your garden and also provide shade and seating. Pergolas can be extended off your home or built as a separate structure. In this way, they will add character to your outside area and provide a real focal point from the rest of the yard.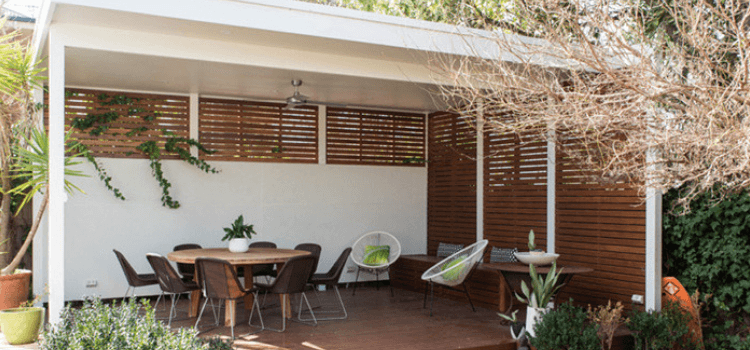 Listed above, are just a few landscaping suggestions. Of course not all would be suitable for all homes. However, a great idea is to grab a  pencil and paper and draw your ideal outdoor areas. Feel free to experiment and look for some professional advice from a landscaper to ensure your plans are feasible and value for money. At the end of the day, landscaping is a great way to add value to your home and will really make your house stand out from the crowd. Irrespective,the feeling you get when you grab a spare moment and admire your surroundings is priceless.
Want to get some help from a professional landscaper?
Further reading:
7 things you need to create a killer BBQ area
How much does fencing cost? | 2019 cost guide
How much does it cost to build a pergola? | 2019 cost guide
5 helpful tips for growing beautiful trees