When planning a bathroom renovation or a bathroom design within a new home, most people get caught up thinking about the bigger features of the room. Aspects such as the bathtub or the paint colour on the bathroom walls may be at the forefront of their focus. While these components are definitely worth careful consideration when coming up with bathroom design ideas for your home, it's the little things that can make a huge difference.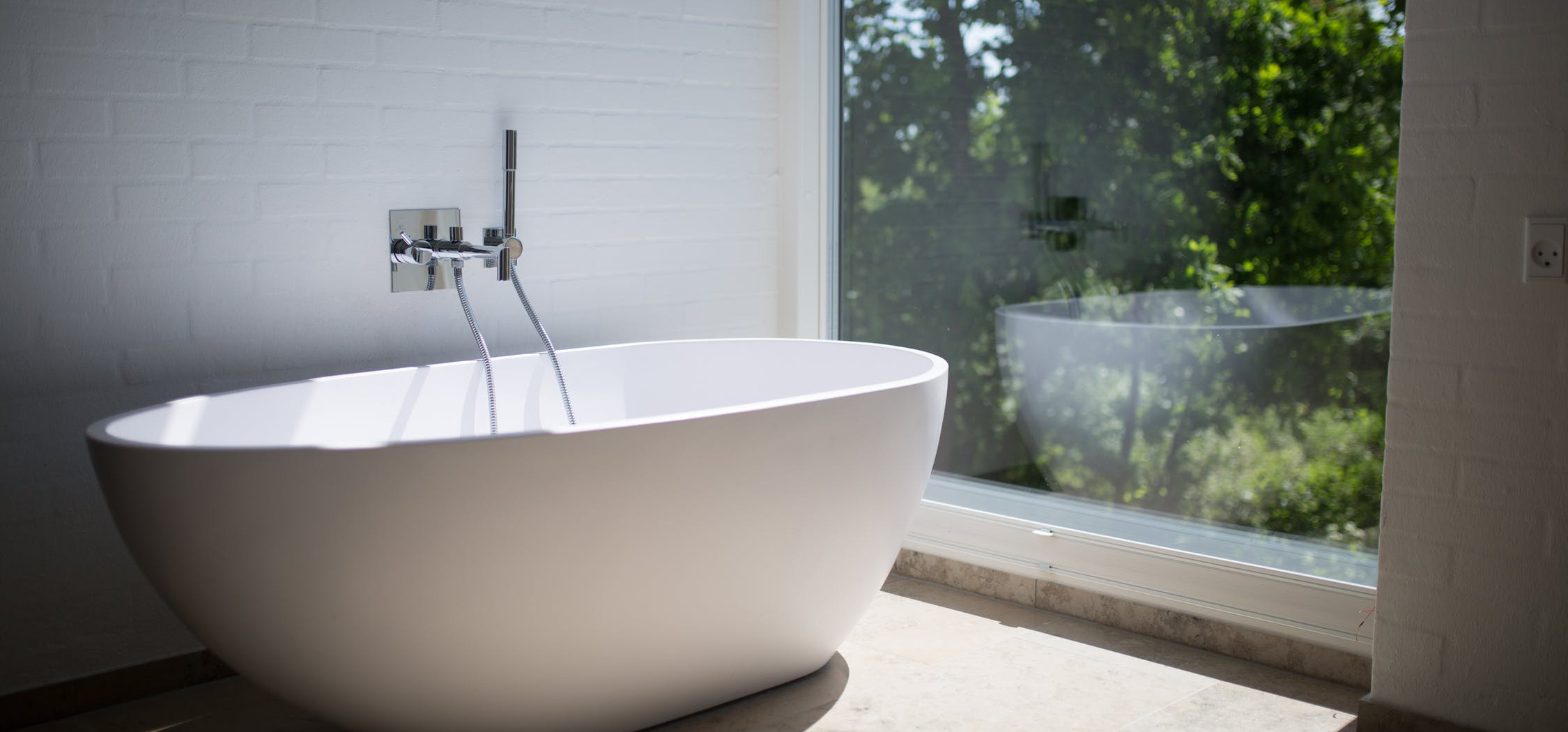 Recessed Sink

 
The best sink in terms of practicality is the recessed sink, also known as an undermount or undercounter sink. Recessed sinks are installed underneath the vanity into a custom-sized hole that is cut into the benchtop, then the exposed edges are finished and sealed.
The main benefit of a recessed sink is that spills and messes around the sink can be easily wiped into the basin, being a low maintenance sink option for your next bathroom renovation. Ideally, the vanity should be placed towards a corner of the bathroom when being installed by your qualified local plumber. This is the perfect way to make your bathroom look bigger.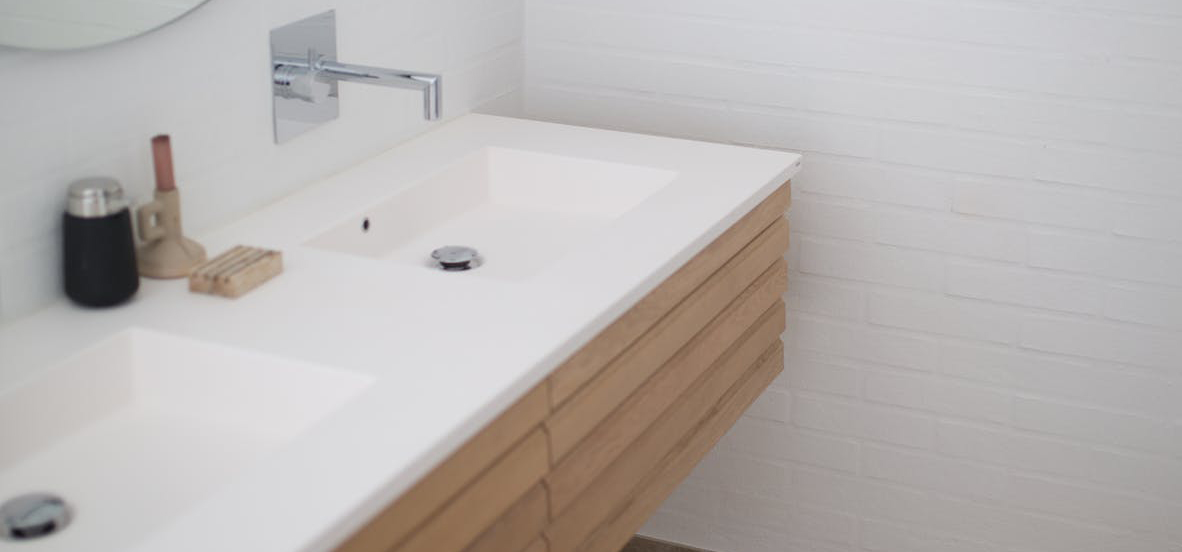 Feature bathroom tiles

 
Adding some feature tiles to your bathroom can be an easy option for a high-impact focal point in this space. Glass or mosaic tiles can be expensive, but you don't need to get the most expensive product out there, nor do you need that many tiles to change your bathroom's appearance. Decorative tiles, such as Mexican-style tiles in bright and intricate patterns are an attention-grabbing option.
Placing some tiles as a border on your bathroom walls or using different tiles within a pattern can drastically change how your bathroom presents itself. Herringbone tiling patterns are super popular and a visually stunning option. Moreover, some even recommend keeping the old tiles in place, if they fit with your new design or offer a vintage look. Tile choice can completely change the theme of the room, whether you prefer a modern look, a more rustic bathroom, or anything in between.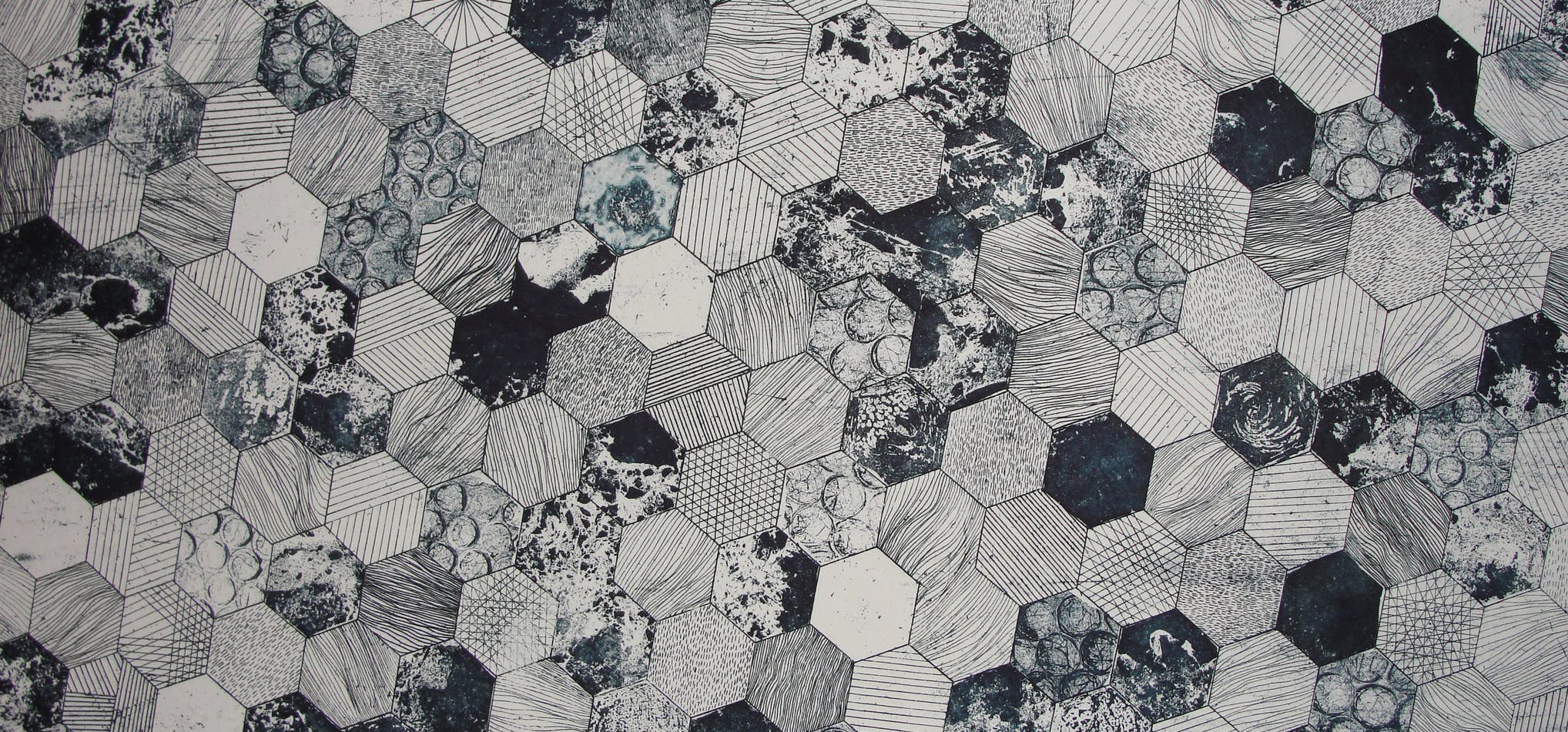 Tile Grout

 
Another important tip that many forget is the importance of grout colour. Dark grout lines can make your space appear smaller. However, if you use grout colour in contrast, the design can be quite effective. Pairing black or dark grey grout with white or light grey tiles is a stunning example. Dark grout is also a great option for those that hate the appearance of their light grout when it becomes dirty and don't want to be constantly scrubbing it clean.
If you're looking for a subtle bathroom design, we recommend closely matching the grout colour to the colour of your tiles. Light grout with light tiles will make the bathroom look bigger, but keep in mind keeping them clean will take a little more effort! This detail works perfectly in combination with these 7 tips for renovating your bathroom.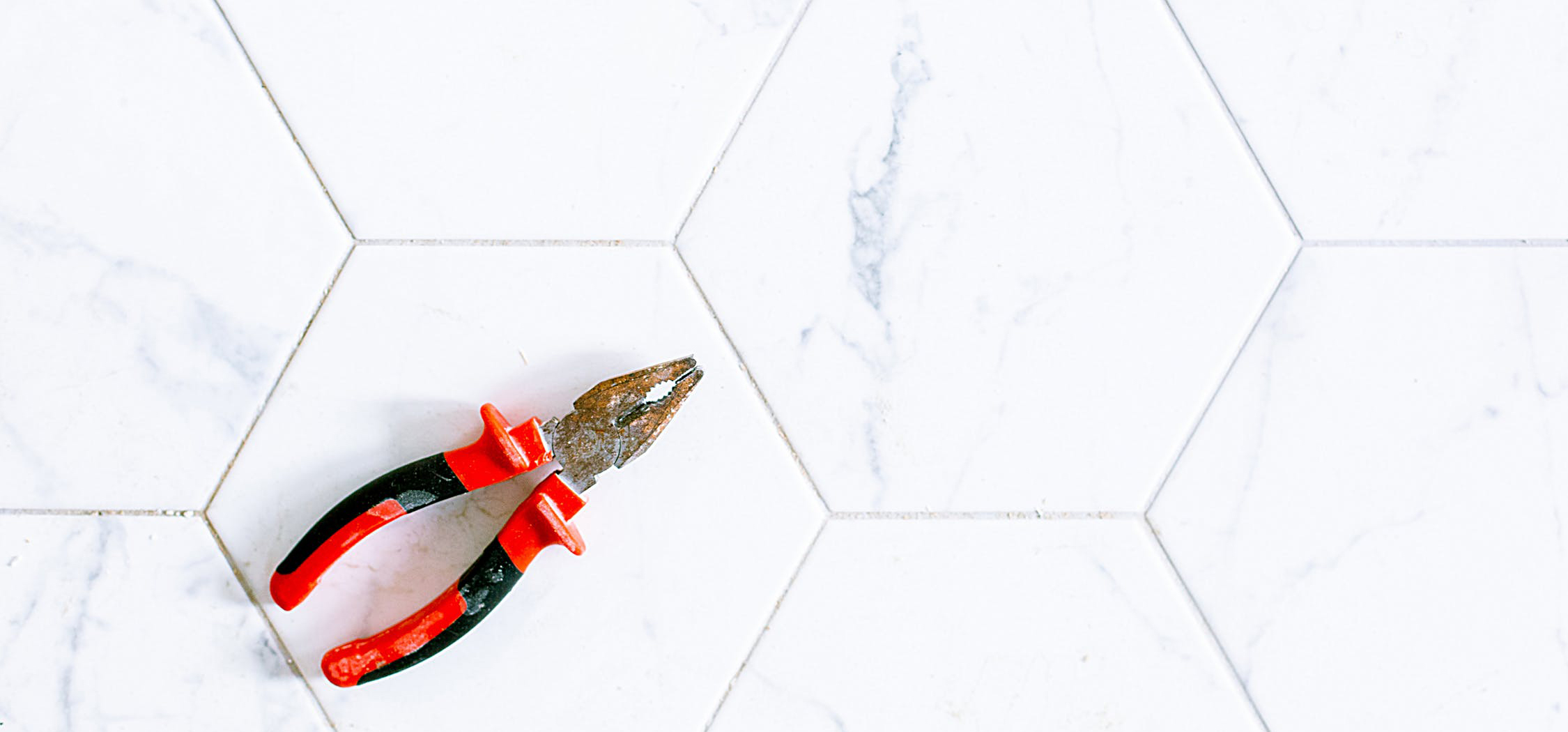 Walk in shower

 
Frameless walk in showers are great for both small and large bathrooms. Walk in showers are usually made completely of glass, with no door to open and close. They can make a small bathroom look more spacious and make a large bathroom look inviting and rich. Walk in showers are also easier to maintain, as there are less corners and pieces to keep clean and fewer parts that can potentially break.
The minimalist design of this type of shower also means that you can direct the focus of the room to another aspect of the bathroom, for example if you have an incredible artwork you want to feature on the wall, or if you want to draw attention to the beautiful patterned tiles you've invested in. Keep in mind though, due to the open nature of this shower, water may escape the shower area into the rest of the bathroom, so be careful! Walk in showers can also be a more expensive option, so if you're looking to save money on your bathroom renovation, there are other a bunch of other shower screens that will leave you breathless!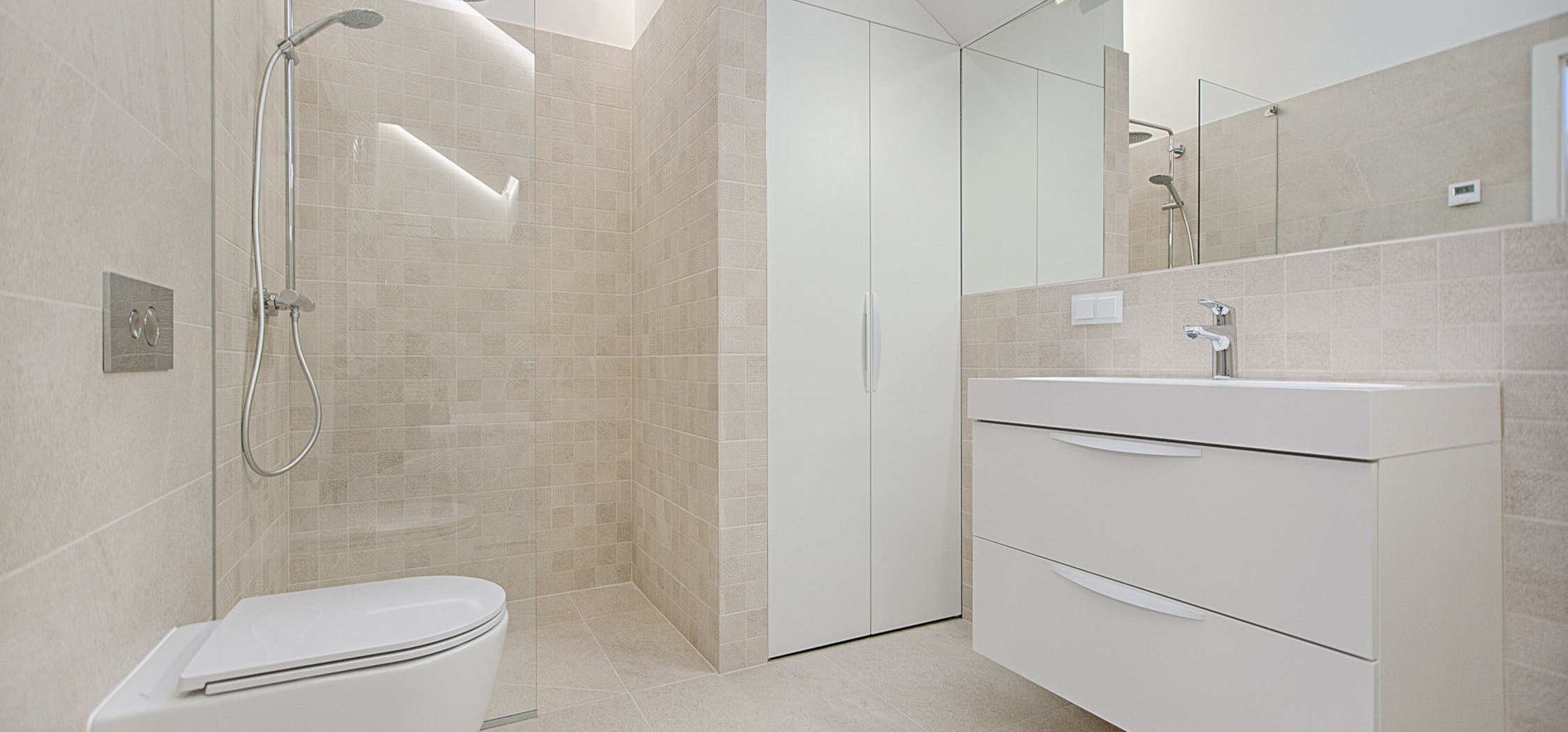 Bathroom window furnishings

 
Although many bathroom windows are frosted for privacy, if your windows are transparent or you want to add some more character to a room, choosing your bathroom window coverings carefully is a detail that can really make a difference to the appearance of your bathroom. If you like the sleek and simple look of shutters, aluminium or PVC are the best options for your bathroom as they can cope with the moisture within the room.
Fabric roller shades are a classic option for blocking out light and cold air, and can be perfectly matched to the rest of your decor with the infinite number of fabric options to choose from. If you're really on a budget, you can even use shower curtains as a window treatment! You should also keep in mind that window furnishings can save you money.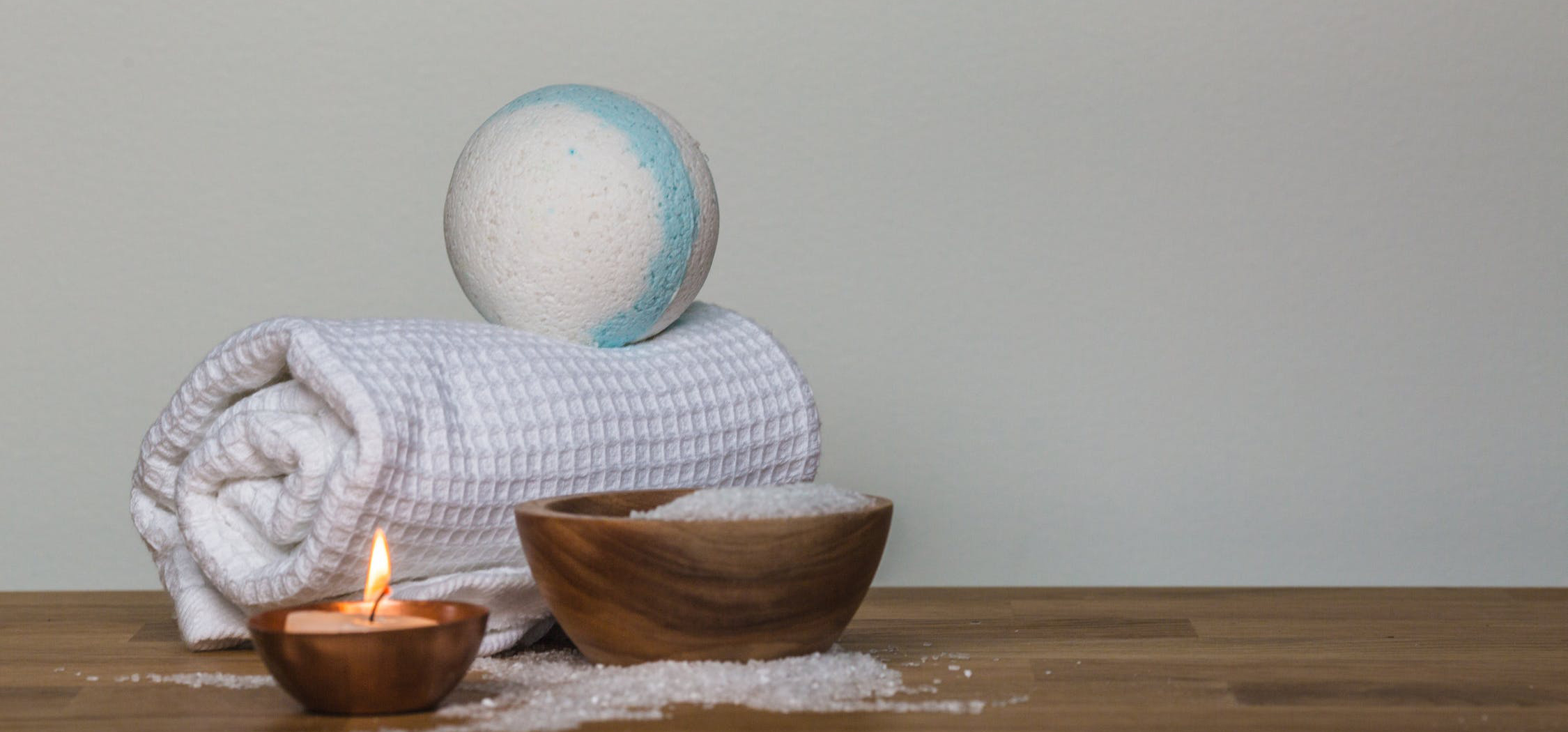 Consider these ideas as soon as you start planning the design of your new bathroom, and you'll ensure that you'll nail all of the important details when creating the best bathroom for your home and lifestyle.
Find a local bathroom renovator 
Further reading:
How to choose a bathroom renovator
Which tradies do I need for my bathroom renovation?
How long does a bathroom renovation take?
How much does a bathroom renovation cost? | 2019 cost guide