How much does it cost to hire a bricklayer? | 2023 cost guide
13th Feb '23 • By Rohit Mankame
If you're hunting for a professional bricklayer and wish to enhance the overall look and feel of your home, you should keep certain costs in mind.
Bricklaying is a skilled profession, and it is definitely worth the investment to hire the best person for the job. Here are the estimated costs of hiring a bricklayer in 2023.
Article Summary
Costs to hire a bricklayer
Types of jobs done by a bricklayer
Reasons to hire a professional bricklayer
What factors impact the cost of hiring a bricklayer?
Cost of bricklaying across Australia
Choosing a bricklayer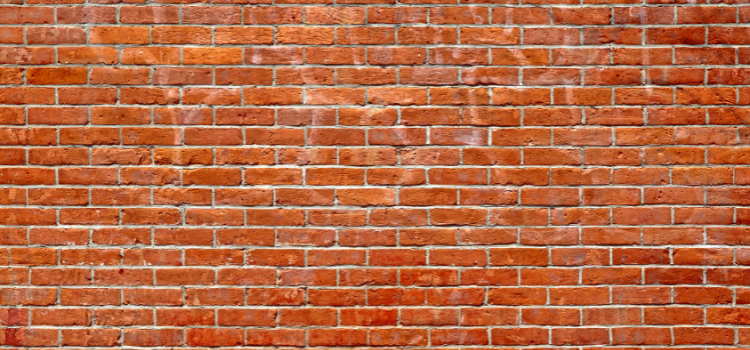 Costs to Hire a Bricklayer
Bricklaying contractors charge an average price of approximately $55 per hour. Bricks are one of the most common construction materials in Australia and can be used for buildings, walls, and driveways.
The main reason it is so popular is that:
They're very durable
Bricks need no maintenance and are difficult to wear down, even in harsh weather conditions
Their non-flammable nature makes them an ideal choice for areas that are prone to fire
Professional bricklayers on average charge about $55 per hour. Bricklaying costs can vary depending on various factors, such as the variety of bricks being used. The most expensive bricklaying prices can be as high as $60 per hour but can be as low as $45 per hour.
Types of Jobs Done by a Bricklayer
Bricklayers can construct buildings, walls, lay pavers or driveways, or any other kind of brick-related job. Rendering walls is one thing most bricklayers do not do, as rendering is a different technique. Renderers need brick to apply to render, however, so bricklayers will do their part of the job before this.
Other tasks include:
Bricklaying
Brick Pointing
Brickwork Repair
Laying Stonework
Pre-cut Stone Laying
Concrete Block Laying

Reasons to Hire a Professional Bricklayer
A professional bricklayer has the experience and expertise to successfully complete your job and provide you with the best possible result. An experienced professional understands the issues and challenges that may arise during construction work and knows how to handle them.
What factors impact the cost of hiring a bricklayer?
A bricklayer's role is much more complex than just simply laying bricks. A professional's main goal is to ensure that your home is safe and secure and that their work is of the highest quality that will last the test of time. Before you estimate the cost to lay bricks, you should take into consideration the following factors:
In some projects, a bricklayer may have to work in a difficult area. Due to this, they will be expected to use special tools and techniques. These are factors that can increase the final cost of the project. To prevent unexpected expenditures, you should always make sure that the bricklayer gives a detailed quotation.
If the project is located in a very risky or tough-to-reach area, the final cost of your job may increase. You should take care of the safety measures before employing a bricklayer.
If the bricks are going to be laid near your roof, you will need to prepare for the cost of the job to increase. This is because bricklayers are expected to take care of factors like windows, mortars, back walls, and anchorages. Other obstacles can make the project much more complicated and expensive.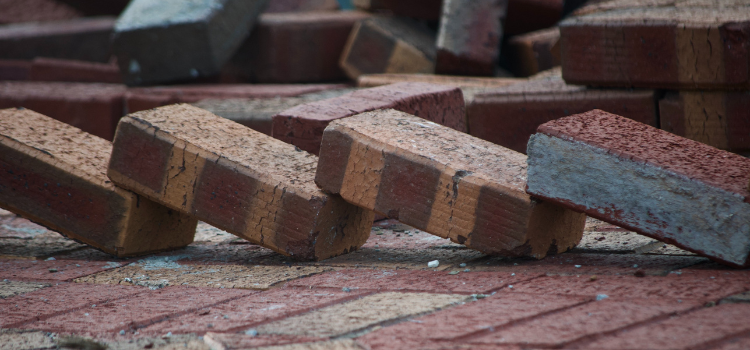 Cost of Bricklaying Across Australia
South Australian consumers pay the most competitive cost of about $45 per hour for bricklayers in the area. On the other hand, those in New South Wales should expect to see typical bricklaying work at about $60 per hour.
Meanwhile, Queensland bricklaying companies usually charge an average price of roughly $53 per hour. That's only marginally higher than Victoria's average bricklayer wage, which is about $52 per hour. Bricklaying work costs about $50 an hour in Western Australia.
Get free quotes in minutes.
Get quotes from our qualified and licensed tradies Australia-wide.

Choosing a Bricklayer
Make sure that you do your research — most bricklayers will have reviews online, and you can contact previous clients for testimonials. We would always recommend viewing photos of their previous projects. Once you have fully checked out their background, you can rest assured that you are dealing with a quality and reliable business.
For certain states, licences for bricklayers may not be needed for smaller work, but a licensed brickie would have more experience and take a more skilled approach.
Get free quotes in minutes.
Get quotes from our qualified and licensed tradies Australia wide.
Cost Guides
All the costs quoted were sourced at the time this article was written. They are to be used as an AUD cost guide and may vary locally, and are subject to market changes.
Posted under