How much does it cost to mow a lawn? | 2023 cost guide
16th Feb '23 • By Jared Jeffery
Mowing your lawn on a regular basis stops weeds from growing and makes your yard look great. If you don't have the time or prefer spending your afternoons with friends and family, there are several lawn mowing professionals that can help you.
If you're tired of mowing the lawn in the Australian heat, just want to keep your lawn in pristine condition all year long, or don't have the time or ability to mow it yourself, then it may be time to give the job to a professional.
Lawn mowing services have seen a steady increase as home and business owners become more time-poor. Why slave away in the heat trying to get your lawn in mint condition when you can have a professional do it for a reasonable price?
Below is a quick guide to help you determine the costs of lawn mowing in 2023 and the common factors that can influence this price.
Get free quotes in minutes.
Get quotes from our qualified and licensed tradies Australia-wide.
Article Overview
How much does lawn mowing cost?
Additional services that can increase lawn mowing costs
How often should you mow your lawn?
How to care for your lawn
How to choose the right lawn mowing service
What to ask when hiring a lawn mowing service
Costs associated with mowing your own lawn
Buying a lawn mower and DIY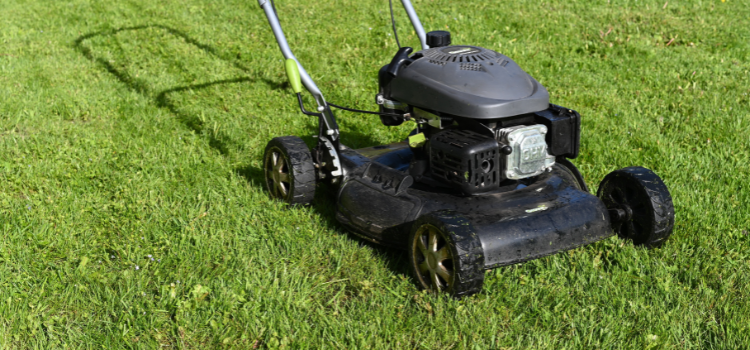 How much does lawn mowing cost?
Professional lawn mowing services are in line with general garden maintenance services, costing anywhere from $35 per hour to $150 per hour, depending on a number of factors. Obviously, if you live on acreage, you can expect to pay a lot more than someone with a four-metre front lawn. Since the costs are so subjectable, you will want to choose your service carefully.
It may cost more to have your lawn mowed on a one-off occasion, whereas regular mowing may cost you less. Ride-on lawn services will cost up to $120 per hour due to the use of more expensive equipment.
A standard lawn mowing service cost will cover grass cutting and removal of debris/grass clippings, but may not cover sidewalk edging and trimming.
Instant lawn mowing costs between $50 to $75 per square metre and is maintenance-free, whereas turf or lawn only costs between $25 to $35 per square metre but will require maintenance.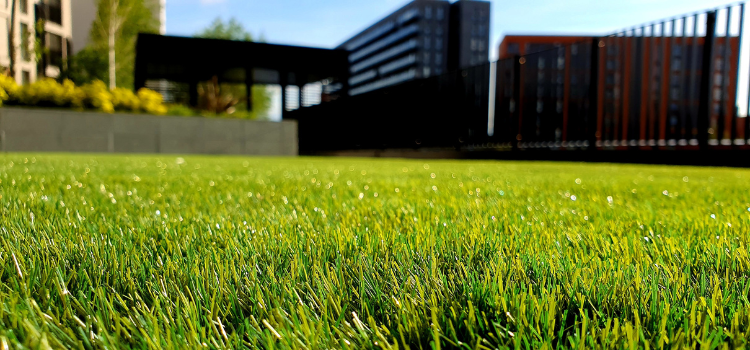 Additional Services That Can Increase Lawn Mowing Costs
Additional lawn services include weed spraying, weeding, hedging, pruning, fertilisation services, and soil aeration. These add to higher lawn maintenance prices.
Lawn Size
The larger the yard, the more time it will take the service provider to mow and will therefore demand a higher cost.
Removal of Green Waste
Mowing with the catcher on and collecting the clippings can cost more, especially if you want the clippings taken away by the service provider.
Grass Density
If your lawn is overgrown or hasn't been mowed in a while, this can also increase the cost. Thick lawns require frequent stops to empty catchers. Further, if the service professional provides their own lawn mower, dense lawns will cause greater wearing of blades, and this will be factored in.
Edging Work
Lawn mowing can also include edging. This is where a whipper snipper is used to create neat edges between paths and grass.
Grass Height
Unruly tall grass may need to be mowed two or three times to ascertain a neat and tidy finish.
Ride-On Mowers vs Push Mowers
If you already have your own lawn mower and are happy for the service provider to use your equipment, this will lower the overall cost. However, push mowers require more effort to use and will ultimately add to the cost of the quote.

Lawn Mowing Average Hourly Rates
High
A higher rate will signify a high level of experience, professionalism and speed. Professionals charging a higher hourly rate typically have reason to do so. They are offering a premium service with no fuss and guaranteed positive results.
Medium
A medium rate is typically offered by someone with a few years of experience providing optimal lawn mowing services for their clients. You can trust their quality of work to meet your standards at a reasonable speed too.
Low
A low hourly rate may be due to minimal experience, such as that of someone just starting out in the industry. It may take them slightly longer to carry out the service, or they may not have the same attention to detail as someone in the more premium category.

How often should you mow your lawn?
Healthy lawns should be mown every two weeks during summer as it is the growing season, and during the winter, you should only need to mow once a month. This may vary depending on your location, if you have a longer growing season and the kind of lawn you have.
TIp: Avoid cutting your grass too short as it can get sunburnt!
How to Care for Your Lawn
Mowing is a vital function of best caring for your lawn, keeping your grass healthy much like our own hair after a trim! Your lawn will also require watering and feeding.
To nail watering, you should allow your lawn to dry out between, promoting root growth and enabling your lawn to survive extended dry spells. The ideal time to water is in the early morning or evening to reduce the risk of evaporation, and during the rainy season, you may not need to water as frequently.
By feeding, we mean fertilising! Fertiliser provides your lawn with minerals that will help it thrive. You should focus on feeding during the growth spurt of spring, during summer and in autumn to last through winter.

How to Choose the Right Lawn Mowing Service
In order to choose the right lawn mowing service for you, you will first need to establish your specific needs. If you are after a quick and easy one-off lawn mowing, then you can risk taking the lowest quote. Whereas, if you are looking for an ongoing lawn mowing service, you should lift the bar. You will want to entrust someone who will always arrive on time, work fast yet efficiently and ultimately improves your lawn's health and appearance.
At Service.com.au, we suggest choosing a lawn mowing service that also provides general garden maintenance, such as fertilising, weed control, aerating and so on. This way, if you do require additional services, they are readily available, rather than having to hire another company.
You can browse through a number of professional lawn mowing companies or individuals on Service.com.au. You will find easy access to a variety of professionals within your proximity.
You should consider whether you want to enter a contractual agreement or work on a more casual basis. Some people just want a few months of help restoring their lawn back to good condition, and others may require an ongoing service all year round.

What to ask when hiring a lawn mowing company?
When speaking with a lawn mowing service, you should consider asking the following questions:
How long will it take you?
What are your hourly rates?
Do you provide any additional services?
Do you provide written quotes?
Can I review your references?
In order to receive the most accurate quote, provide as much detail as possible, ask questions and have the job inspected.

Buying a Lawn Mower and DIY
If you choose to mow your own lawn, the main cost involved is purchasing a lawn mower, which you can get for a significantly lower price on second-hand sites or garage sales.
Lawn mower costs can vary widely, from $150 up to several thousands of dollars.
Mowing your lawn on a regular basis stops weeds from growing and makes your yard look great. If you don't have the time or prefer spending your afternoons with friends and family, there are several lawn mowing professionals that can help you. Get in touch with local businesses to learn more.
Get free quotes in minutes.
Get quotes from our qualified and licensed tradies Australia-wide.
Lawn Mowing FAQs
Can I have my lawn mowed if I have dogs?
This is up to the lawn mower, some companies may and some may not. To assist, you should clean up any dog faeces and avoid allowing your dog to dig holes.
What is the difference between a regular and casual lawn mowing service?
Regular services will be scheduled, and casual services will be on more of a call-as-you-need basis.
How often should I mow my lawn?
Every two weeks in summer and once a month in winter.
How do I pay for a lawn mowing service?
Depending on the company or individual, you can either pay by cash or direct deposit.
Do I need to be home when my lawn is mowed?
Typically, most lawn mowing services do not require you to be present as long as the lawn mower is able to access your property. However, this is a good question to ask when obtaining quotes.
Where can I find professional lawn mowing services near me?
Service.com.au is your one-stop online shop for all kinds of trade services, such as lawn mowing. Browse through a variety of lawn mowers near you!
Can I get my backyard mowed too?
Of course. Discuss with your chosen lawn mower front and back lawn mowing options.
Is it cheaper to mow my lawn myself or to hire a professional?
This is a difficult question to answer, while DIY lawn mowing technically costs less, hiring a professional can afford you more time for your own work and removes the need to buy your own equipment. But yes, mowing your own lawn would work out cheaper.
What to do if I am dissatisfied with my lawn mowing service?
If you have hired a professional, he or she should be open to feedback. They should listen to your concerns and work to amend them or provide justification as to why the lawn was mowed in a certain way. Always keep your cool and communicate to achieve a mutually beneficial resolution.
Further Reading
All the costs quoted were sourced at the time this article was written. They are to be used as an AUD cost guide and may vary locally, and are subject to market changes.
Posted under