How much does a colorbond roof cost? | 2023 cost guide
2nd Mar '23 • By Jared Jeffery
Colorbond is widely regarded as one of the best roofing materials on offer, with multiple designs, colours, and insulation benefits.
Colorbond roofing is made from high-quality steel that is coated with a special paint system that provides excellent protection against the harsh Australian climate. During a time when durability, aesthetics, and eco-friendliness are all essential factors, Colorbond roofing offers a unique solution that can stand the test of time and provide an attractive and functional roof for any building.
We go into detail below about the cost of Colorbond and how to hire a professional for the job.
Get free quotes in minutes.
Get quotes from our qualified and licensed tradies Australia-wide.
Overview
How much will I pay for a Colorbond roof?
How to get the best quote for a Colorbond roof
How is Colorbond roofing installed?
Can I install a Colorbond roof myself?
What are the Colorbond colour options?
Why choose Colorbond roofing?
Colorbond roofing FAQs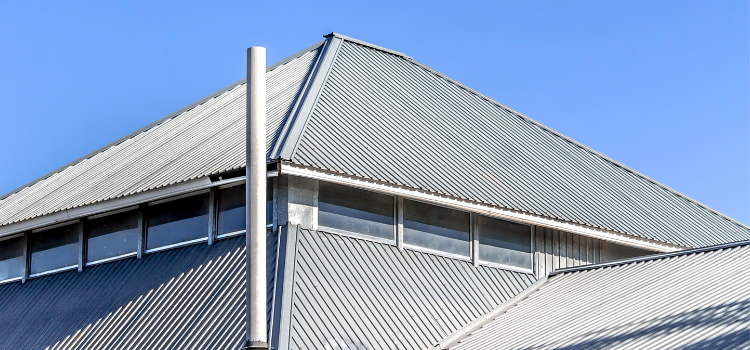 How much will I pay for a Colorbond Roof?
Colorbond roofing typically ranges from $18 to $36.50 per sheet, subject to your choice of sheeting. You can expect to pay anywhere from $18,000 to $24,000 for a new Colorbond roof.
Cost Per Square Metre
Basic corrugated steel: $18 per sheet
Powder-coated Colorbond: $21.50
Colorbond Ultra: $36.50
Double-sided Colorbond (suited to patios, pergolas, etc): $24.00
Key Factors That May Affect the Cost
Replacement roof vs new roof (new roofs are cheaper due to less preparation)
Type of roof being replaced (more complex equals more expensive)
Location (for example, a suburban house's roof would be easier to access than a city terrace roof)
How to Get the Best Quote for a Colorbond Roof
Due to the copious factors that can alter the cost of installing a Colorbond roof, your best course of action is to get several quotes from roofing professionals. In order to receive the most accurate quote, you should provide them with as much detail as possible (access to your roof, if repairs are necessary, and so forth). Service.com.au always recommends checking trade licences and insurance prior to hiring a professional. To find Colorbond roofing experts in your area, search on Service.com.au.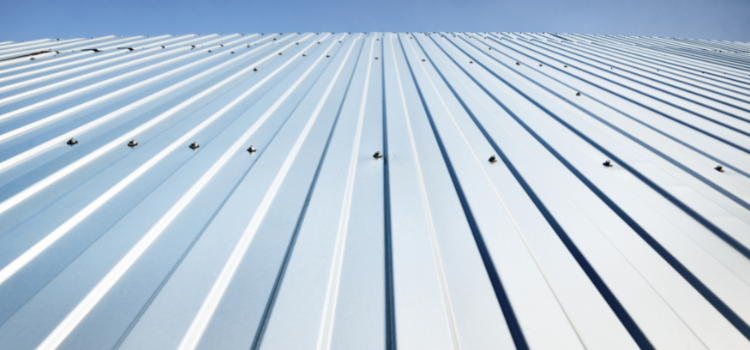 How is Colorbond roofing installed?
The good thing about a Colorbond roof is that it is made from metal, and metal roofs are significantly less complicated to install than tile roofs. You can expect a professional to take a day or two to install your new roof. Keep in mind that replacing an old roof may take slightly longer due to the extra preparation involved.
A professional roof installer will begin by putting fascias and guttering up, then the roofing materials will be brought to your property. The next step is installing horizontal battens onto the trusses to support the roof cladding.
Then sarking and roof blankets are put in place, followed by applying the metal roofing sheets. Once the roof is finished, the final step is to remove any swarf (offcuts of metal) and then you're done!
Can I install a Colorbond roof myself?
Unfortunately not, installing a Colorbond roof is a task that can only be carried out by professionals. Hence why there are trade certificates and insurance policies involved. Installing a metal roof takes years of experience and training to be qualified to undertake.
What are the Colorbond roof colour options?
Colorbond provides 22 design colours to choose from for your new roof. The options include contemporary colours, classic, matte, and ultra.
Contemporary
Basalt
Cove
Dune
Evening Haze
Gully
Ironstone
Jasper
Mangrove
Monument
Shale Grey
Surfmist
Terrain
Wallaby
Windspray
Classic
Classic Cream
Cottage Green
Deep Ocean
Manor Red
Night Sky
Pale Eucalypt
Paperbark
Woodland Grey
Matte
Basalt
Dune
Monument
Shale Grey
Surfmist
Ultra
Dune
Monument
Surfmist
Wallaby
Windspray
Woodland Grey
Why choose Colorbond roofing?
There are some fantastic benefits with Colorbond roofing that have allowed this roofing option to dominate for over 50 years in the Australian market.
Energy Efficiency and Environment
Thermal efficiency is one of the biggest benefits that comes with a Colorbond roof, with five solar reflective colour options to choose from. As an added bonus, every standard colour now includes Thermatech Solar Reflective Technology, helping keep your home cool and your energy bill low!
Fire Protection
Colorbond roofs are compliant in bushfire zones, offering an added layer of protection for your home during the dry months.
Warranty
Colorbond roofs come with a number of available warranties to suit you. Ask your specific installer about your warranty options and whether they can handle this for you.
Easy Maintenance
The minimal maintenance of Colorbond roofing is regular washing (with clean, fresh water) to promote longevity and attractiveness. In general, areas such as wall cladding, the top of garage doors, and eave gutters may require extra attention (simply hose down every six months).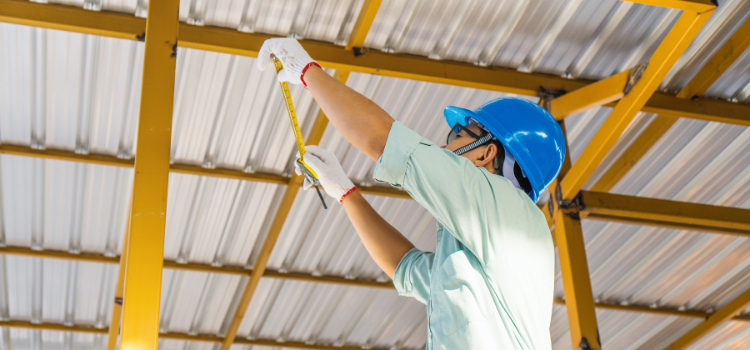 Five Layers of Protection
Layer One: Steel base, manufactured to Australian standards.
Layer Two: Metallic coating is added to the base, allowing for corrosion resistance.
Layer Three: Pre-treatment layer added to optimise adhesion of further coatings.
Layer Four: Corrosion inhibitive primer is baked onto the surface area.
Layer Five: Topcoat of exterior grade paint is baked on, providing resistance against chipping, flaking, and blistering.
As you can see, there are a number of benefits to choosing Colorbond roofing. So whether you are replacing an old roof or installing a new one, you cannot go wrong with Colorbond. Get in contact with a roof installer today on Service.com.au.
Get free quotes in minutes.
Get quotes from our qualified and licensed tradies Australia-wide.
Colorbond Roofing FAQs
How long will it take to install a Colorbond roof?
It will usually only take one or two days to install your Colorbond roof. If your existing roof requires significant repair work, it may take longer.
How do I find the best person to install my Colorbond roof?
Enquire with several professional roof installers found on Service.com.au and check their past work, insurance, and certificates. A reputable professional will be happy to share this information with you.
Is Colorbond roofing best?
This depends on your needs and desires, however, Colorbond is one of the most popular roofing options for a reason. There are multiple designs and colours to choose from, it is quick to install and extremely durable in the Australian climate.
Can Colorbond be painted over?
Yes, Colorbond can be painted over.
Will a Colorbond roof fade?
Colorbond roofs can fade over time if not cared for accordingly, especially in sunny Australia. Whether your Colorbond roof fades depends completely upon the level of care given to your roof.
What colour is the underside of Colorbond?
Colorbond's underside colour depends upon the specific product you have chosen. For example, the standard Colorbond Steel undercolour is Shadow Grey. Colorbond Ultra Steel undercolour is Bass Grey, Colorbond Stainless Steel has Hastings Blue as the undercolour, and the Colorbond Metallic Steel undercolour is Snowgum Green.
What is better, Zincalume or Colorbond roofing?
Simply put, Colorbond roofing is the premium choice. While you will pay more for Colorbond, the prefinished colour, long-term performance, and low maintenance are worth the extra fee.
Is Colorbond made in Australia?
Yes, Colorbond has been manufactured in Australia and tested for over 50 years. As such, the steel base is manufactured to meet Australian standards resulting in a quality product you can trust.
Further Reading
All the costs quoted were sourced at the time this article was written. They are to be used as an AUD cost guide and may vary locally, and are subject to market changes.
Posted under