How often should you pest control your home
11th Nov '20 • By Rohit Mankame
Nothing may probably be as annoying and unpleasant as being infested with rodents, insects or other pests in your home or workplace. Regular pest inspections are a great way to guarantee that your home or property is free of unwanted pests.
If you've never had a problem with house pests in the past, then getting a home property pest inspection once a year is a smart idea. If you have dealt with termites, cockroaches, ants, spiders, mice, bed bugs, or some other annoying house pest in the past then, more routine checks will serve you and your family well.
It is a good idea, particularly shortly after dealing with an infestation, especially for the more hardy of creatures such as bed bugs, which can live without food for 18 months. The eggs of these terrible insects will withstand spraying, so at suitable times, you should have your pest control service return to treat your home again.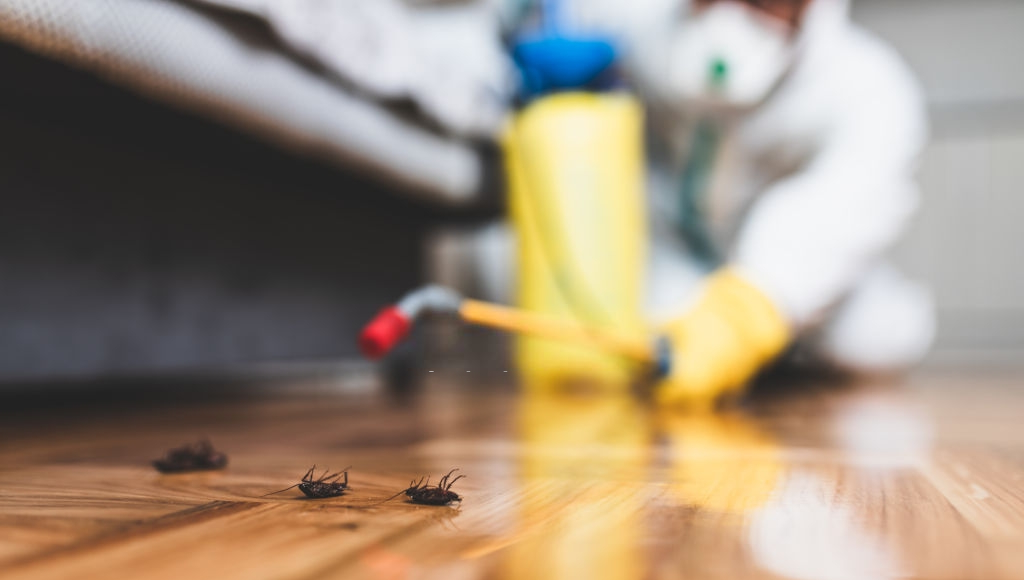 How often should you pest control your home?
Your local pest controller's regular visits include searching for changes or indications of pest activity, checking traps, and placing in place preventive measures to reduce the amount of pests. With frequent visits, even if pests are not noticeable, pest control professionals have the ability to inspect your building or facility's infrastructure and search for new threats related to pests. Furthermore, frequent visits actually help to keep the costs of pest control down.
For residential buildings, in order to efficiently deter common pests or when you move into a new home or apartment, we suggest routine pest control treatments on a quarterly basis, or 2 to 3 months. Monthly treatments over a period of 3 to 6 months are advisable for more serious infestations. However, the recommended frequency may change due to various factors determined by the location, building size, weather conditions, time of year, and type of pest.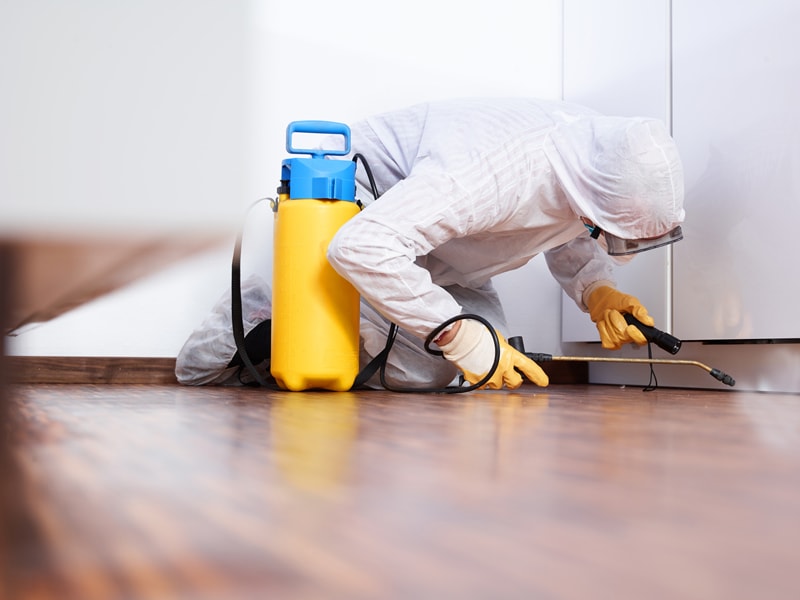 What factors affect your pest control frequency?
Location
More frequent inspections may also be needed for properties in heavily wooded areas or other pest-prone regions, as the danger of pests is often higher in these locations. Maintaining routine pest inspections is a must for the safety of your home and the prevention of pests if you are in such a position. These areas may be especially prone to termite infestations, and we can recommend a range of termite control treatment options.
Get free quotes in minutes.
Get quotes from our qualified and licensed tradies Australia wide.
Age of your property
You may need more frequent pest control inspections if your home has been shown to be vulnerable to pests, or your home is an older home. The pest controller will review his findings with you once your property is inspected and recommend any treatment or extermination options available, if necessary.
Termite inspection
Termite inspections are often easy and involve a visual inspection at your home for signs of live and active termite troubles. Pest controllers are not only searching for signs of structural damage, but also use a range of efficient equipment to help assess whether or not termites are present, such as a moisture metre, a thermal imaging camera, and sounding equipment. This will assess whether termites are present or not in your home.

What are the different types of pests?
Many homeowners also believe that a one-off procedure is enough to put an end to the issue of pests. Sadly, this is far from the truth. It is important to note that many pests lay eggs that will not be affected by your measures of pest control. The eggs will hatch (probably after treatment) and your home will have the same old pest problem before you know it. This is essentially one of the key reasons why, and maybe more, you should get a second treatment. So, what are the most common pests?
Cockroaches.
Ants.
Bedbugs.
Spiders.
Termites.
Fleas.
Ticks.
Bees.
Wasps.
At all times, you should hire professional pest control services to inspect and treat your home. So how much does pest control cost?
Except for termites, the management of insect pests is not too costly. It depends mostly on the scale of your home and whether you need control of the inside pest, control of the outside pest or both.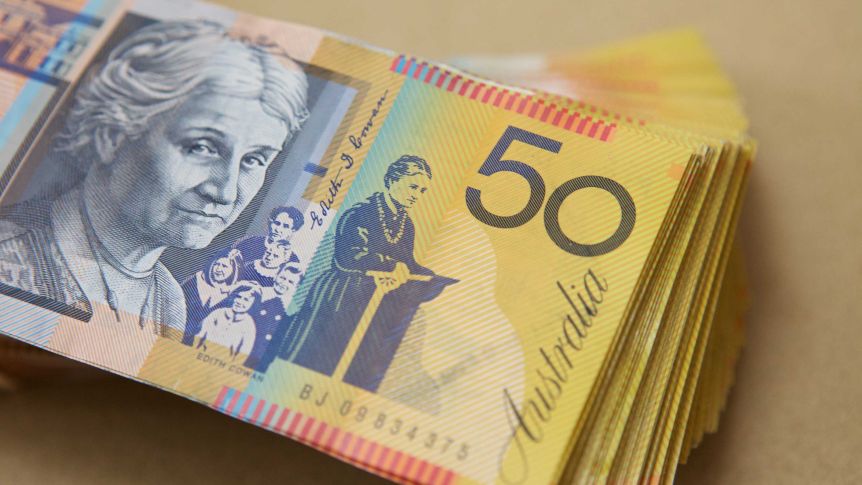 What is the cost of pest control?
So how much does a pest & insect control cost? Pest control treatments can cost from as little as $150 for a basic treatment, to upwards of $700 for an extensive indoor and outdoor treatment. To determine the exact cost and type of treatment you need for your home, we recommend getting up to 3 quotes from local pest control experts.
You can have your pest control service for a one-time visit, or have them monitor and manage your pest treatment regularly.
This can be from weekly, monthly to yearly. Every subsequent visit should be a fraction of the initial visit, if you select a routine service for maintenance and prevention purposes.
Compared to doing it yourself, hiring professional pest control services has different benefits.
Points such as the careful application of pesticides, regulatory standards, routine check-ups and successful management of pest control should be taken into account.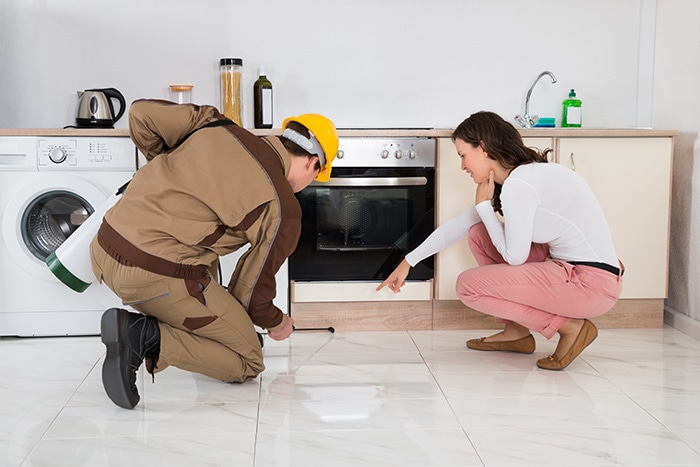 What questions to ask before hiring a pest controller?
One the time comes to hire a professional pest controller, you need to be sure that they are perfect for the work. Pest controls are controlled on a particular state/territory level based on their regulations. Everyone had specific criteria for licences, and you ought to verify where you reside with the local regulator. A few questions to pose when you continue recruiting include:
Do you have a license?
Will you have insurance to operate in my home?
How long have you been in the company?
What products will you be using?
For how long will the products be effective?
Can I have a quotation in writing?
Do you have any references that I can track?
Get free quotes in minutes.
Get quotes from our qualified and licensed tradies Australia wide.
Most pest control treatments are offered with a 90-day guarantee. So, if pests return, you can ask for a refund or a free re-treatment! Before you hire a pest control expert, make sure you have a guarantee in place.
Service.com.au provides thousands of users with various businesses from interior design to pest inspections and pest & insect control. Simply search for tradesmen in your area and select the business that best suits your needs.
If you're needing help finding pest inspections and pest & insect control for your latest project, click the link below to receive multiple quotes from your local trusted professional pest & insect control specialists.
Get free quotes in minutes.
Get quotes from our qualified and licensed tradies Australia wide.
Posted under