How much does it cost to install curtains and blinds? | 2020 cost guide
13th Jul '20 • By Shreya Kulkarni
Curtains and blinds are a great way to increase the overall look and feel of your room. Below, we have provided a quick guide on the different types of window features and how much it costs to install them in 2020.
Curtains and blinds are an integral part of any home. Although you can install blinds yourself as a DIY project, this requires the right type of tools and skill set to complete. For this reason, many choose to hire a curtain and blind installation professional to reduce the stress of the DIY approach, to ensure the job gets done to the highest standards and avoid the installation having to be fixed by a professional later. By making smart installation choices, your window finishing can save you money - who doesn't want that?
How much does it cost to install curtains and blinds?
Installing curtains costs approximately $45/hr, while the installation of blinds and shutters has an average price of around $50/hr. The cost can also vary depending on the size and number of windows, materials required and any additional services provided.
Get free quotes in minutes.
Get quotes from our qualified and licensed tradies Australia wide.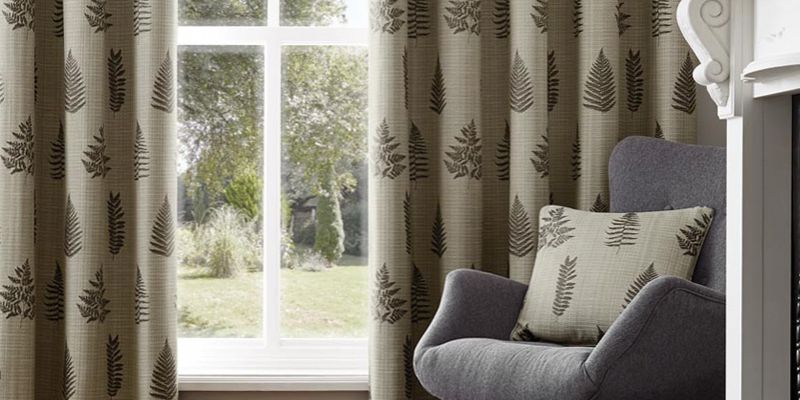 Curtains
The average cost to install curtains can range from $70 to $200, however, this price can be affected by the complexity of the window feature. For example, a double layered, automatic curtain will cost much more than your average single layered curtain. Curtains themselves can cost as little as $10 or all the way up to $1,000 for silk varieties. Clearly, the cost of curtains depends on a number of contributing factors. We have listed the common types of curtains and pros and cons of installing those curtains.
Linen Curtains
Pros - These curtains are both durable and washable and they come in many weights and shades.
Cons - The material is likely to shrink and fade away with time.
Cotton Curtain
Pros - Eco-friendly, washable and customisable.
Cons - Likely to deteriorate with time and shrink.
Acrylic Curtains
Pros - Both sun and stain resistant
Cons - Not durable or eco-friendly
Silk Curtains
Pros - Highly durable, sleek, eco-friendly and sold in different weights.
Cons - Silk curtains are prone to damage under the sun and are very expensive. Above all, you cannot wash silk curtains at home.

Blinds
When it comes to blinds, there are now such a large variety on the market, which can make your selection seem daunting. Wisely selecting your blinds and curtains is an easy way to properly insulate your home. You're probably now wondering "How much do blinds cost?". In addition to the actual cost of the materials, to install blinds in 2019 you're looking at a cost of $80 to $250 per window. Below we've outlined the average costs to purchase different blind types.
Blockout roller blinds price: $60 to $70
Light filtering blinds price: $75 to $85
Honeycomb blinds price: $70 to $125
Bonded roller blinds price: Potentially over $300
Price per blind can increase substantially depending on the window size and fit. Depending on the features you choose, the cost to purchase blinds can reach anywhere up to $1,000. However, there are some low cost blind options available, which can cost as little as $20 and can be installed yourself if you're working off a limited budget. However, these options tend to deteriorate and break quicker than other professionally installed models.

Roller Shutters
Roller shutters are one of the most expensive options on the market, with an average cost of $200 to $700 per window. For professional installation, you're looking at a cost of $150 to $400 per window. Despite the higher cost of installation, roller shutters provide a number of benefits, including the control of sound, heat and cold, light, as well as security and storm protection. They are the perfect privacy solution for many family homes, which is why many customers opt for the installation of roller shutters.
Keep in mind the location of your window can also add to installation costs. For example, if your window is hard to reach or requires a ladder, this will have to be added to the final quote.
The prices above are just a guide and subject to the time the article was made, if you want an accurate and up to date price, get up to 3 quotes from local curtain and blind installers.
Get free quotes in minutes.
Get quotes from our qualified and licensed tradies Australia wide.
Further reading:
House Renovation Guide | 2020 cost guide
10 ways to increase the value of your property
10 modern paint colours for your bedroom
Posted under