Expert tips for hiring a painter & decorator
31st Oct '23 • By Maddie Holden-Smith
Every few years, your home will need a fresh coat of paint. Painting not only makes your home look new and beautiful but also protects your walls from elements that degrade their value. DIY painting and decorating your home can help you save money. However, it may take longer, and you may not attain the level of a professional painter and decorator. Therefore, your home may look less appealing even after painting it, and you may need to redo the painting after some time, which is both expensive and time-consuming.
That's why you need the professional services of a certified painter & decorator. A painter and decorator is trained and experienced to deliver high-quality work within a short time. We are here to guide you on how to hire an expert painter and decorator for an excellent transformation of your home or office walls. Keep reading!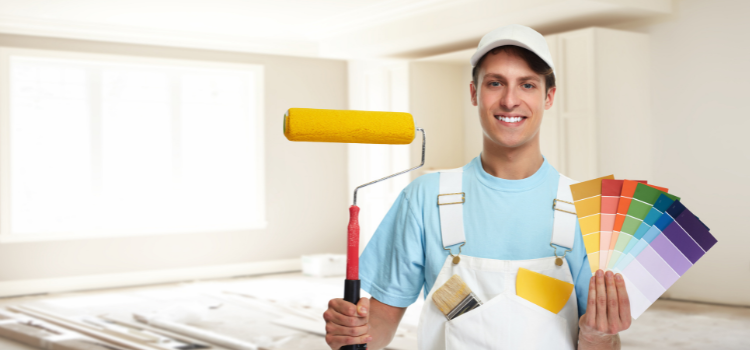 What is the Role of the Professional Painter and Decorator?
The painter and decorator job description entails prepping surfaces, painting walls, applying varnish to boards, and finishing touches on walls, ceilings, and various surfaces. The roles of a painter and decorator are:
Applying paint and finishes on various surfaces
Preparing and mixing oils, pigments, and drying agents to achieve the desired colour scheme. It also includes using primers to ensure the paint stays in place.
Preparing the surfaces to be painted by scraping and sanding to achieve a smooth finishing
Determining the amount of paint required and duration by evaluating the space to be painted.
Covering the floors, plug sockets, skirting boards, and furniture to shield them from accidental paint spills or splashes.
Filling the cracks and holes with plaster and caulk will even out the surface.
Selecting and setting up the right tools and paint for the job based on job requirements
Setting up the ladders and installing the scaffolding

Reasons You Should Hire a Professional Painter and Decorator
If you are confident in your painter and decorator skills, you can DIY paint. However, it is always a good idea to hire a professional painter or decorator, especially if you are dealing with a vast space. Check the painter and decorator's job description and portfolio when hiring to ensure they can meet your needs.
Here are some of the reasons why you should consider the professional services of a painter & decorator.
1. It's Time-Saving
Painting and decorating consume a lot of time, especially if you lack the painter and decorator skills or training. Hiring a good painter and decorator with skills and experience gets the job done within the shortest time possible without jeopardizing the quality of work.
2. Professional Preparation
Painting and decorating require more than just splashing paint on the walls. You must adequately prepare the walls and the rooms before you start painting and decorating. Part of the preparation involves moving furniture and other items safely.
A trained painter and decorator knows how to prep the walls by laying out the dust sheets, filling the holes, cleaning, mixing the paints accurately, painting, and cleaning up later. All this can be a lot of work for DIY enthusiasts.
3. Excellent and Durable Results
The professional painter & decorator understands the art of mixing paints, different types of surfaces, and how to achieve a perfect coat of paint. This may not be obvious to a layperson. A good painter and decorator combine expertise, years of experience, and the use of the right tools to deliver excellent work. They use a combination of techniques to achieve a high-quality and smooth finish. Also, the quality of work lasts longer compared to a DIY painting project.
4. They Are Insured and Have Licenses
Professionally qualified painters and decorators have health and medical insurance coverage in case an accident occurs while on duty. Additionally, Derby painters and decorators have a satisfaction guarantee, while others offer a limited-time warranty for their work to ensure high-quality results.
In addition, a professional painter or decorator must have the relevant licenses. You will feel safe entrusting your home or office to them. In case of anything, you can always follow up with the company.
5. You Get Expert Advice on Colour Choice and Texture
A professional painter decorator knows the various colour theories and the latest trends in painting. Based on your home or office décor, they can advise you on the best colour combination, the right texture, and finishing to suit your style.
6. Accurate Time and Costs Estimation
Working with a professional decorator painter makes the process straightforward. For instance, before you start the painting job, you can engage the painter & decorator to give you an accurate cost and time estimate. This allows you to operate within your budget and schedule. Thus, there are no nasty surprises and inconveniences.
Get free quotes in minutes.
Get quotes from our qualified and licensed tradies Australia wide.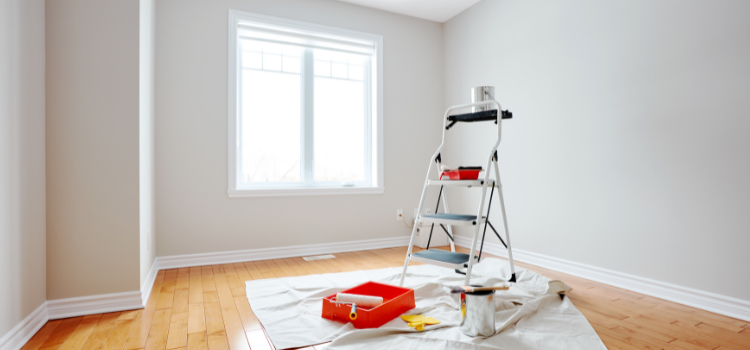 How to Select a Professional Painter and Decorator in Australia?
If you decide to use the professional services of a painter and decorator, you must take your time to search for the right one. Here are some tips to help you choose a good painter and decorator.
1. Ensure the Painter & Decorator is Qualified and Experienced
It sounds obvious but hire a trained and experienced decorator painter. Also, hire from a reputable company and ensure they have the necessary documentation, such as licenses. Additionally, you can request to view their portfolio to confirm their level of expertise.
2. Use Reviews and Ratings
Another way to ensure you are hiring a qualified painter and decorator is by checking their reviews and ratings. Comments and ratings from previous customers will paint a clear picture of the painter decorator before you hire them.
A painter & decorator with several good reviews is an indication of quality and reliability. You can go ahead and hire them.
3. Ensure the Painter is Fully Insured
Hire a painter and decorator from a company that is fully insured. It will give you peace of mind knowing you will be compensated in case a painter damages any of your items. Additionally, in case of an accident, the painter's medical costs are covered. Dealing with an insured company is a sign of trustworthiness.
4. Enquire About the Materials and Tools They Use
Some paints and painting materials may contain toxins that are harmful to people and pets. Before they start the painting, ask about all the materials they will use and their safety. That way, you can keep children, pets, and yourself away to ensure safety. It's always best to know about the safety of these materials to allow you to take the necessary safety precautions.
5. Ask Questions
Ask all the necessary questions about the painting job before you settle for any Hull painter and decorator. Asking questions will ensure you are on the same page to avoid disappointment and inconveniences. Some of the questions you should ask are:
The upfront quotation of the whole project
The type of paint and the amount needed
The duration of the task
How many painters and decorators will be working on the project? Note down the painter and decorator names.
And other relevant question that applies to your scenario.

Choose to Work with a Trusted and Qualified Painter and Decorator
Consider hiring a trusted and qualified Derby painter and decorator for a high-quality job for the first time. Painting and decorating your space is an expensive undertaking that requires careful planning. Hiring an expert painter & decorator can make a massive difference in terms of the outcome and long-term cost savings.
When hiring a Derby painter and decorator, check the insurance, reviews, and ratings from previous clients, valid insurance covers, and the necessary licenses. Get the upfront costs and the duration of the project to avoid miscommunication and inconvenience.
Are you looking for a trustworthy Hull painter and decorator for exterior and interior painting? Service.com.au portal features highly qualified painters, decorators, and other professionals in the construction industry. You can trust our painters and decorators to use their expertise on your walls for the most beautiful walls and surfaces.
Reach out to us and save yourself from sorting through too many services.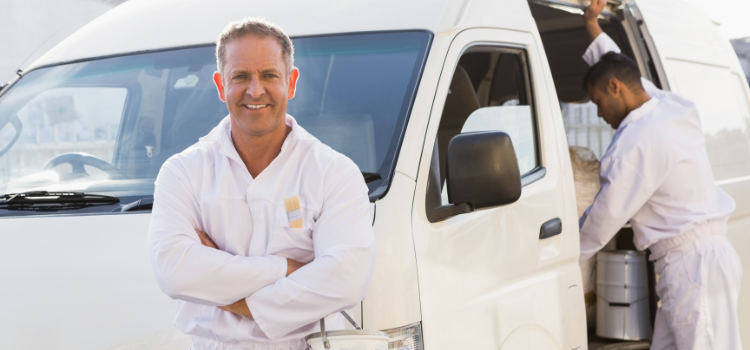 Get free quotes in minutes.
Get quotes from our qualified and licensed tradies Australia wide.
Further Reading
Posted under