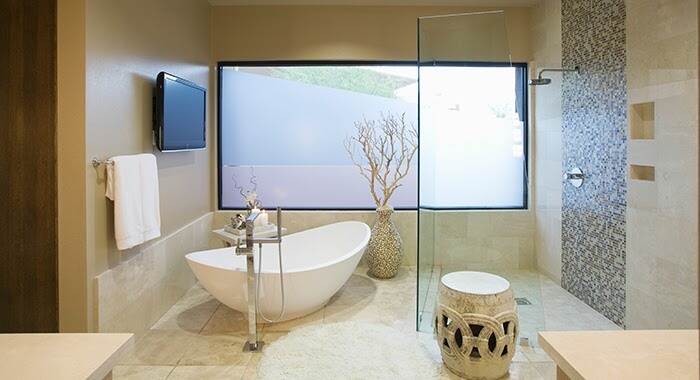 You don't need a big decorating budget to create a luxurious bathroom, as long as you know some insider secrets. By upgrading small details like your storage, mirror, or bath mat, you can swiftly elevate the look and feel of your bathroom without having to break the bank. If you want to create a more luxurious space for your bathroom, without having to undergo a complete renovation, here are our 8 affordable bathroom decorating ideas to quickly make your bathroom look expensive: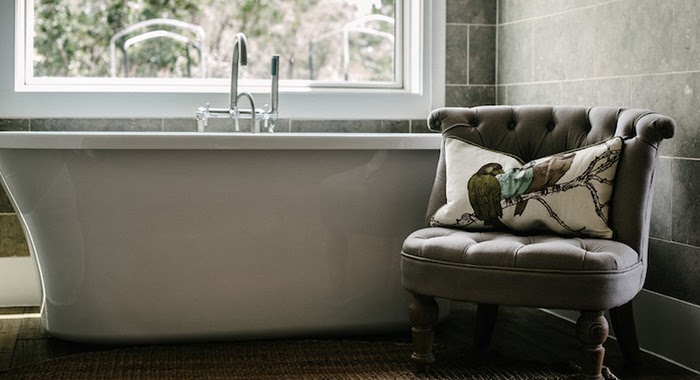 1. A Place to Sit
Placing a nice looking chair that adds convenience and gives the bathroom an uplift. It can be used to sit on for a pedicure, a manicure, moisturizing or even to relax. It can be a simple garden stool, an old ottoman or an armchair. The raw wood and cushion will add a change in textures and depth making your bathroom well-balanced. This will make your small bathroom look bigger.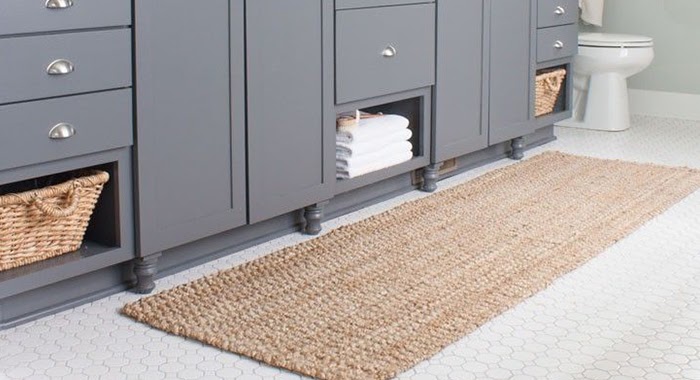 2. Customise it with a Rug
Replacing the standard bathroom mat with a beautiful rug can take your bathroom to the next level. The fanciest bathrooms have taken this a step further by replacing terry cloth mats with Turkish and Persian rugs. Cotton rugs are often the mat of choice for their ability to absorb water and be washed. There are a number of designs to choose from, with weave and shaggy designs topping the list.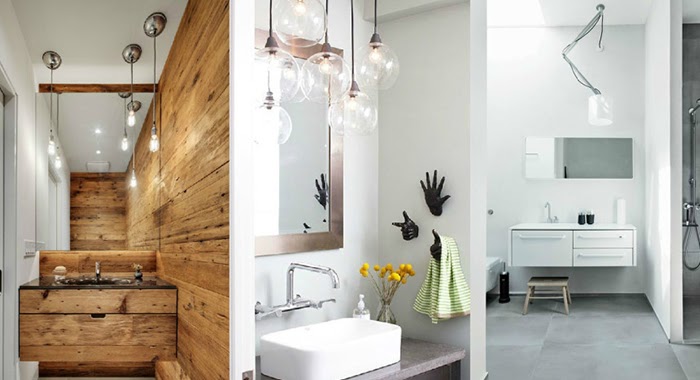 3. Add Hanging Lights
Never compromise on lighting. Good lighting is a must in every part of your house, including the bathroom. Beautiful, hanging lights can help add a bit of personality and give the place a really good look. This will help a small bathroom look luxurious. Consider investing in large-scale light fixtures—specifically flush-mount chandeliers. If you're not a specialist then don't DIY. Ask an expert!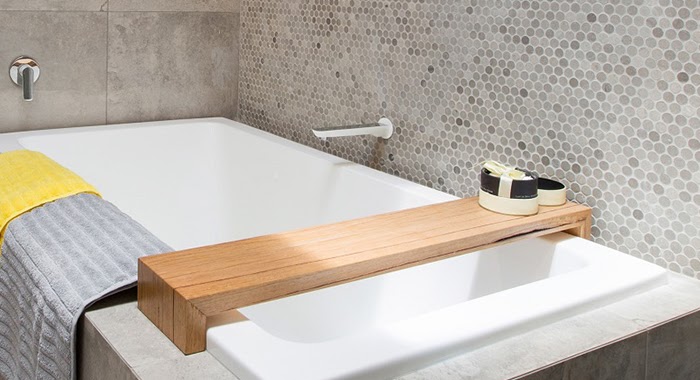 4. Bath Caddy for the win!
Not usually found in regular bathrooms, a bath caddy adds both convenience and luxury. Prepare a nice, warm bath, place a nice wooden bath caddy on top of your tub and put whatever you need; shower accessories, a book to read, wine glasses and even scented candles, and you have a spa inspired bath in your own home!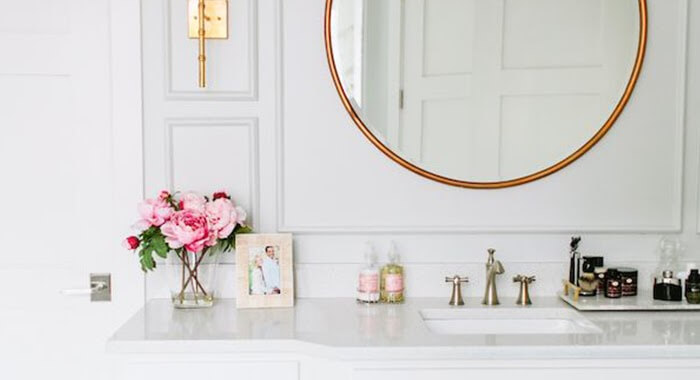 5. Put on a Custom Mirror
The key here is to not use standard accessories for the bathroom especially main accessories such as the mirror. If you want to give your bathroom that wow factor, invest some time and energy into sourcing a beautiful mirror with a frame that suits your style. To really elevate your bathroom look, choose a (preferably large) mirror with an interesting or unique shape or finish such as gold, Moroccan, or tortoiseshell.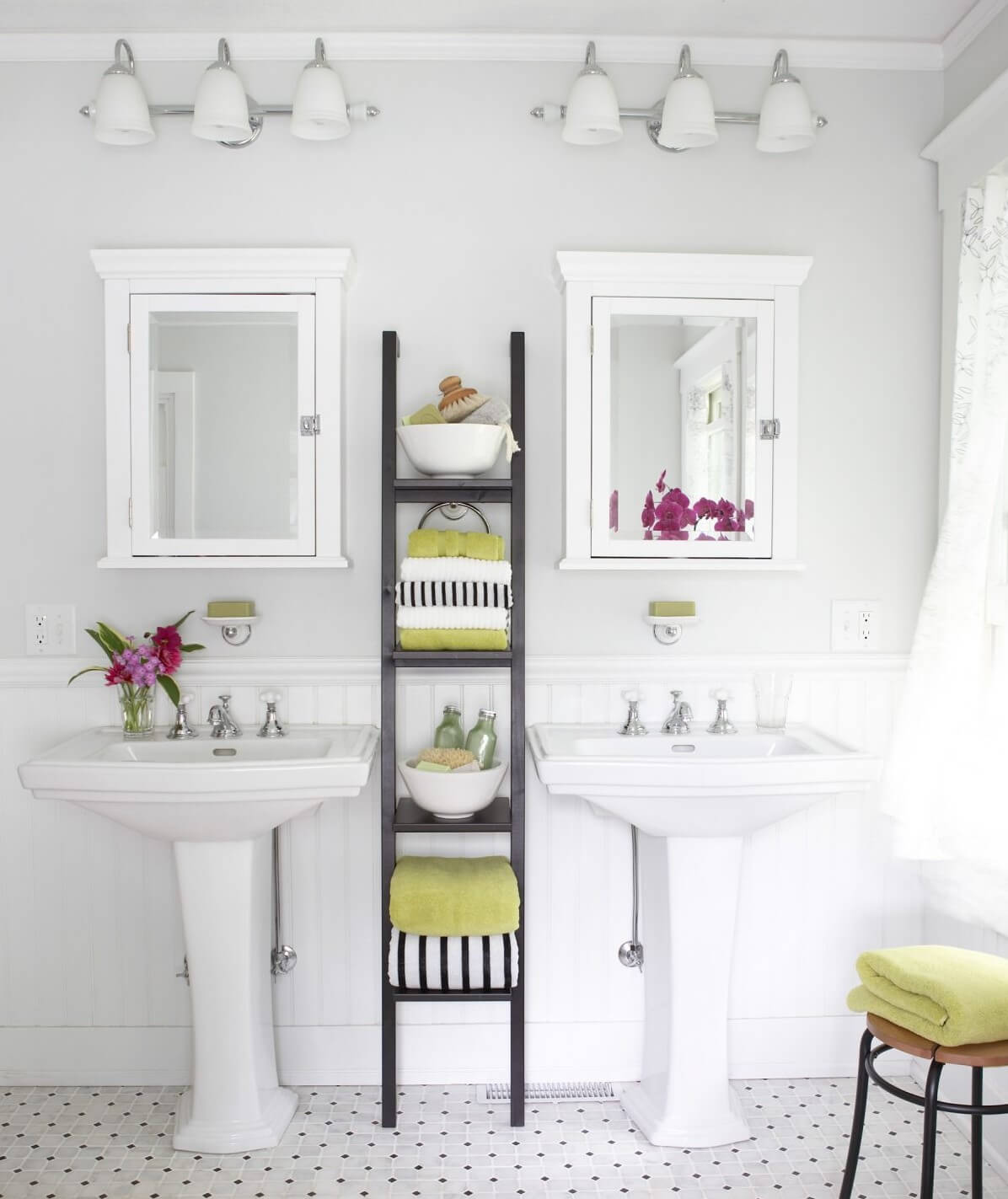 6. Matching Toiletries & Towels
Give your bathroom a uniform look. For instance, if you decide on the color blue, get blue towels and matching blue toiletries. Ditch the containers shampoo, conditioner and hand wash come in and put them in a beautiful set of jars, preferably matching ones. For an extra luxury feel, roll spare towels instead of hanging them.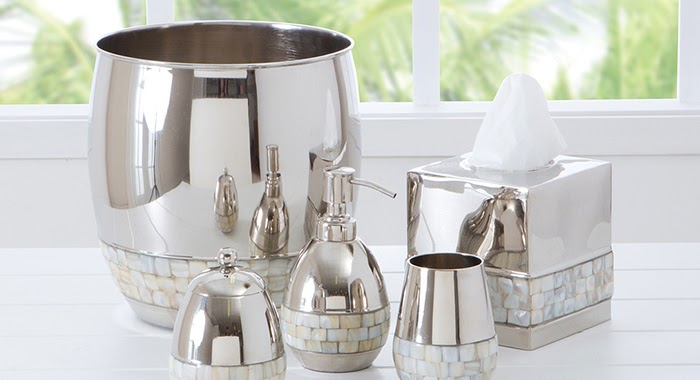 7. Indulge in fancy containers
We're not talking about a common accessory set with soap dispenser, tissue box and toothbrush holder. We're talking about removing your common drugstore toiletry sets throughout your bathrooms making your space look more luxe. Think: beautiful glass bottles or dispensers for your shampoo, body wash, and lotion.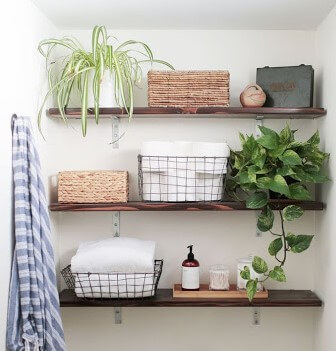 8. Tote up with plants
Fresh plants give a much needed pop of colour and helps draw the eye up, making a small space appear larger. We know what you're thinking: The bathroom might seem like the last place you'd want to store a plant but give it a try! Our suggestion - aloe vera, Boston ferns, and even orchids. Build a small cabinet or vanity to increase your storage space and give your bathrooma beautiful look.
Want to know the costs of an entire bathroom renovation? Get up to 3 free quotes from local Bathroom Renovators today.
Get free quotes in minutes.
Get quotes from our qualified and licensed tradies Australia wide.