How to choose the best outdoor lights
31st Aug '20 • By Shreya Kulkarni
It is never been easy deciding what outdoor lights best suits your needs. Read our outdoor lighting buying guide to help you choose the perfect lighting for you.
Outdoor lighting is a great way to showcase the best features of your home and garden, as well as highlight the best assets of your house. Over the years, spa, garden and swimming pool lights have evolved into being key components of outdoor areas in many residential buildings, holiday and vacation resorts. However, several factors should be taken into consideration before you buy new lights. Make sure you hire a trusted electrician to avoid the risk to you and your property as a DIY job can cause severe damage.
Why should you have outdoor lights
Outdoor lights should be selected to not only improve the aesthetic appeal and utilitarian value of your pool and landscaping, but also give it more functionality and increased use. It is very important that you take into consideration your particular needs and taste before making the call. Luckily, there are so many different types of outdoor lights to pick from that there will be a set that perfectly suits your outdoor area! There is no better way of giving your backyard a beautiful look than choosing the perfect outdoor lights. it's something that becomes critical once you have the task of equipping your house.
Types of outdoor lights
Garden lights
Garden lights can have their own identity but if used to complement your lit-up pool area, try and keep the symmetry flowing. This can be achieved by using similar voltage and colours. To reduce costs, try going solar. If you prefer electric, then try and place them where they will give the best coverage of light to your area. Landscape lighting is a low voltage system separate from the wall and ceiling lights listed above. Path, spot and floodlights can be used in combination to give your property a rich, layered look.

Pool lights
Proper illumination is not only aesthetically pleasing but also helps to keep your pool accident-free. Perhaps, you might consider a multi-coloured option, which is becoming increasingly popular for both pools and spas. Also a trendy option today is the installation of spa jet lighting. Here, instead of the spa being lit up with LED lights in the spa shell, the actual jets themselves light up. This will certainly make your neighbours a touch envious!
Front door lighting
Front door lights are more traditional and classic as compared to other types of lights. Some people also use modern coach lights which offer a more industrial look that work well with decorative globes. Make sure the light isn't too bright so you don't blind visitors when they are coming in.
Garage lighting
It's important that you can place above the garage door or to the side. Up down lights create a modern look that can work well on the sides of garage doors or on pillars. On the other hand, bunker lights diffuse lights and arent as bright as floodlights which shine directly in your eye. Floodlights can also work for the garage if you want to have a single light.

Deck and step lights
Deck lights provide the deck with soft glowing light for effectively finding your way. Typically installation is done on the railings, the floor, or stair risers. On the other hand, step lights are installed under the stairs and come in square and round lights that give little light pops.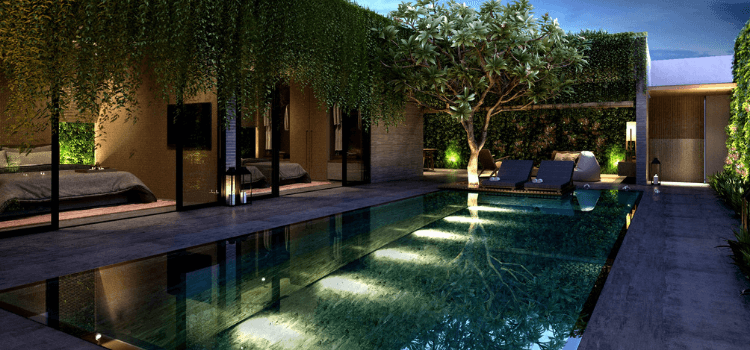 Outdoor light longevity
Modern swimming pools and gardens are customised to accept 12-volt or traditional 120-volt lights as well as LEDs. These are sophisticated lighting systems with the ability to save plenty of energy. There are a few pros and cons of LED lighting to keep in mind when deciding. In general, 12-volt lights can last for nearly 1000 hours before burning out. As well, you can pair these lights with timers to extend its overall lifespan. With power costs being so high today, timers are valuable. They can be used to control pumps, filters and many other utilities.
Lights that are meant for swimming pools, gardens and spas can be protected with the help of caging materials. You can pick between stainless steel and plastic in construction. These cages can serve as an efficient rubber gasket, preventing water from entering and affecting the electrical components. Some LEDs are sold with caging features but that doesn't mean you should totally rely on them! Feel free to go ahead and buy long lasting, sturdy cages for your underwater pool lights.

Your budget for outdoor lighting costs
Regardless of the aesthetic appeal or durability, make sure your spa, garden and swimming pool lights fall in line with your budget. LEDs generally have longer life than electric bulbs. As a bonus, there are several different types of LEDs on the market to choose from. Other types of bulbs to consider are fluorescents, that are available in many colours and halogens, which have long life and also consume less energy than electric bulbs. With choice so wide and varied, you can decide on a pool light that best fits your aesthetic needs and budget. Your local electrician can help you decide which type of lights are best for you.
Outdoor light maintenance
Last but certainly not least, remember that outdoor lights will require some checking and maintenance. Make sure the bulb fits the fixture perfectly and works without any issues. If a gasket has problems, replace or repair them as quickly as possible with the help of a licenced and qualified electrician. It is your responsibility to make sure all lighting fixtures work properly, as any short in the pool area can have some dangerous consequences.
Finally, you should ensure the right colours are chosen. Once again, there are plenty of shades to pick from. As you can handpick LEDs, ensure they fall in line with your preferences and aesthetic needs.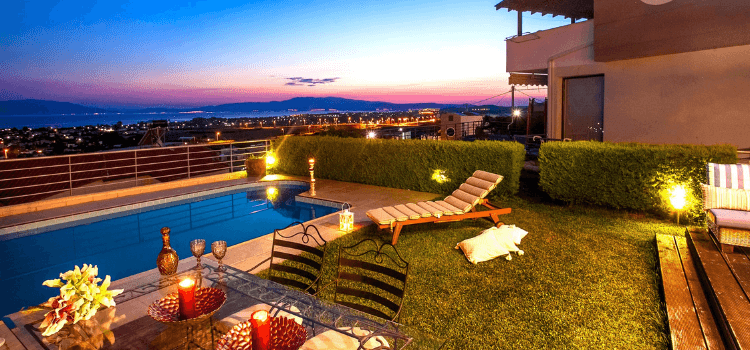 Lighting is such an important feature of every home; this is even more important when you have a pool, spa, and garden entertainment area. Not only does it increase the value of your property, but it extends your entertaining hours for family and friends. Lighting will give your outdoor living space greater ambience and will give your home added security. The "wow" factor you create, as seen from the street, will give you a great deal of satisfaction, and will create an entertaining area that will make you the hottest host.
Get free quotes in minutes.
Get quotes from our qualified and licensed tradies Australia wide.
Further reading:
5 unique statement lighting ideas
8 common places people forget to install power points
7 great landscaping ideas
7 things you need to create a killer BBQ area
Posted under